Online drug bazaar claims it was robbed of $6 million
The website, called Sheep Marketplace, went permanently offline after reporting a massive Bitcoin theft by one of its dealers.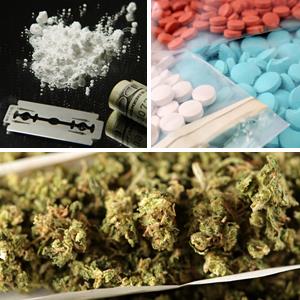 By
Andy Greenburg, Forbes Staff
When a black market calls itself "Sheep," it's no surprise when someone gets fleeced.

But the effects of a purported theft of thousands of bitcoins from the drug-selling site Sheep Marketplace have rippled across the dark Web, and may lead to the shutdown of its biggest drug-selling site.
Sheep Marketplace, an anonymous online narcotics bazaar that received an influx of users after the shutdown of the popular drug-selling site Silk Road in October, went permanently offline over the weekend, claiming that it had been robbed of $6 million in Bitcoins by one of its sellers who found a security vulnerability in the site. And Black Market Reloaded, the leading online black market after Silk Road, has responded by announcing a plan to go offline -- perhaps only temporarily -- and has already cut off registrations to new users.
Sheep's administrators wrote on the site's homepage that it had experienced a theft of 5,400 bitcoins by one of its dealers known as "EBOOK101," close to $6 million at the cryptocurrency's current exchange rate.

"This vendor found bug in system and stole 5400 BTC -- your money, our provisions, all was stolen," reads the message on Sheep's homepage, which includes records of the stolen funds. "We were trying to resolve this problem, but we were not successful."
Sheep's owners have used that theft to justify closing the market without returning the bitcoins stored in the market by users, despite claiming that they would redistribute those coins to users' "emergency addresses." 

Sheep users and other Bitcoin followers on Reddit say that the administrators began blocking withdrawals of bitcoins from the site more than a week ago, and may have absconded with as much as $44 million from the site's users, pointing to a movement of 39,900 Bitcoins visible in the public record of Bitcoin transactions known as the blockchain.
Black Market Reloaded, the current largest anonymous market for contraband online with nearly 7,000 product listings, responded Saturday with a message on its forum for users saying that Black Market Reloaded wouldn't be able to handle the influx of new customers and sellers, arguing that the Tor anonymity software that hides the identity of the site's users and owners isn't designed for such a large user base.

On Sunday the site followed up by blocking new registrations, closing inactive accounts and notifying users that the site would go offline in around two days. "Without competition the wisest thing to do is to shut down the market, doing it in a timely and orderly manner," wrote the BMR administrator who calls himself Backopy.

Whether that shutdown will be permanent still isn't clear. One administrator on the site's forums writes that it's merely working on a new version of the site and is taking the current site offline to focus on building it, with plans to launch in early 2014. "We will be back up. But to speed up we need to close shop," writes the administrator named LeContog. "Don't worry, we don't rip [off] anyone and will be back stronger than ever." Backopy himself wrote on the forums that he wouldn't yet comment on the timing of the site's reopening.
Sheep Marketplace and Black Market Reloaded are only the latest to succumb to a widening crisis in the dark Web drug industry. In late September, a fast-growing competitor market known as Atlantis went suddenly offline, citing "security" reasons. A week later, the Silk Road was seized by federal agencies and its alleged owner Ross Ulbricht arrested in a San Francisco library.

In late October the FBI seized 144,000 bitcoins allegedly belonging to Ulbricht -- more than $150 million at current exchange rates. Then the administrator of a third market known as Project Black Flag closed the site, openly admitting that he had panicked and stolen users' bitcoins.
Despite those shutdowns, the Tor- and Bitcoin-based black market has hardly been wiped out. Other drug-selling sites including DeepBay and Budster remain online. In their goodbye message, Sheep's administrators pointed users to a site called TorMarket. (TorMarket's owners responded on its homepage by asking Sheep to remove the link, writing that "this is the worst PR we can get right now.") A new Silk Road 2.0, run by several of the administrators of the defunct Silk Road, came online in early November and already offers thousands of listed products.
It's not yet clear either if Black Market Reloaded will follow through on its plan to go dark. In October the site said it would shut down after a security vulnerability led to its source code being publicly leaked. But a day later, Backopy changed his mind and kept the market online.
More from Forbes
Are you sure you want to delete this comment?
DATA PROVIDERS
Copyright © 2014 Microsoft. All rights reserved.
Fundamental company data and historical chart data provided by Morningstar Inc. Real-time index quotes and delayed quotes supplied by Morningstar Inc. Quotes delayed by up to 15 minutes, except where indicated otherwise. Fund summary, fund performance and dividend data provided by Morningstar Inc. Analyst recommendations provided by Zacks Investment Research. StockScouter data provided by Verus Analytics. IPO data provided by Hoover's Inc. Index membership data provided by Morningstar Inc.
MARKET UPDATE
NAME
LAST
CHANGE
% CHANGE
There's a problem getting this information right now. Please try again later.
NAME
LAST
CHANGE
% CHANGE
There's a problem getting this information right now. Please try again later.
Market index data delayed by 15 minutes
[BRIEFING.COM] The stock market welcomed the new trading week with a mixed session that saw relative strength among large-cap stocks, while high-beta names underperformed. The Dow Jones Industrial Average (+0.3%) and S&P 500 (-0.1%) finished near their flat lines, while the Nasdaq Composite and Russell 2000 both lost 1.1%.

Equities began the day on a cautious note amid continued concerns regarding the strength of the global economy. Over the weekend, China reported its first decline ... More
More Market News
Currencies
NAME
LAST
CHANGE
% CHANGE
There's a problem getting this information right now. Please try again later.