Pressured by Buffett, Coke rethinks executive pay
The billionaire investor has for years criticized 'lottery ticket' compensation that can generate huge rewards for bosses.
By Anupreeta Das, Mike Esterl and Joann S. Lublin,
The Wall Street Journal
Coca-Cola
(
KO
) likely will revise its
executive-compensati​on
plan before it goes into effect next year, bowing to pressure from billionaire investor Warren Buffett, according to people familiar with the matter.

The potential changes come as a surprise after voting shareholders approved Coke's plan last week -- and Mr. Buffett declined to vote against it.
Mr. Buffett aired his reservations about the plan privately in recent weeks to Coke Chief Executive Muhtar Kent in three conversations, including at a dinner in Mr. Buffett's hometown of Omaha, Neb., according to some of the people familiar with the matter. Mr. Buffett's conglomerate, Berkshire Hathaway (BRK.A) is Coke's largest holder of stock in the company, owning 9 percent of the beverage giant's shares.
Mr. Buffett has frequently expressed his distaste for pay plans that rely heavily on stock options, calling them "lottery tickets" for executives that often generate outsize rewards. Such options give the recipient the right to purchase shares at a later date for a set price.
On Wednesday, Mr. Buffett said he has been clear with Coke management from the outset that he thought the plan was excessive.
"I'm against the plan, and they know it," Mr. Buffett said in an interview with The Wall Street Journal.
At Coke's annual shareholder meeting last week, the company's equity-compensation plan for executives passed easily, with 83 percent of votes cast in favor of the proposal. But "yes" votes represented just under half of the company's outstanding shares, after including abstentions and nonvotes.
The investor said his choice to abstain, rather than vote against the plan, was "just as clear as voting no, in my view." He said he also wanted to make clear he wasn't attacking Coke's management or directors.
Mr. Buffett's decision not to vote, while privately lobbying against Coke's proposal, came after a public campaign against the plan by a smaller shareholder, David Winters, chief executive at Wintergreen Advisers LLC. He argued that the plan, including issuing 340 million new shares and options over four years, could dilute shareholders by up to 16.6 percent.
Coke has disputed Mr. Winters's math, saying the plan won't substantively dilute shareholders.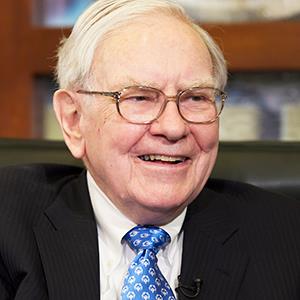 "Winters is right about the fact that it's excessive, and he's quite wrong on his figures, which is another reason not to join him," Mr. Buffett (pictured) said in the interview.
"No matter how you slice it or dice it, Buffett reached the same conclusion that we did -- the plan is excessive," Mr. Winters said in an emailed statement.
Coke officials decided to revisit the plan after considering the feedback of Mr. Buffett and other investors, according to people familiar with the matter. Coke's equity plan has built-in flexibility that allows the board to tweak it from year to year.
In a statement, a Coke spokesman said, "No changes are being made to the plan at this time. The plan already offers maximum flexibility, including the ability to extend the life of the equity plan, to ensure that it continues to meet the needs of the business and remains in line with all shareowner interests."
In Coke's 2014 proxy, which is a notice to investors seeking votes, the board's compensation committee said it determined the current mix of long-term equity awards -- 60 percent in options and 40 percent in performance-share units -- "continues to be the most optimal." Performance-share units are a form of stock in which individuals earn shares based on a certain performance measure.
The Coke board's compensation committee probably will make a decision before year-end about whether to recommend that the full board tweak the plan, according to a person close to the situation.
Among the possible changes would be awarding fewer options per staffer each year, so the pool of options in the new plan lasts longer, this person said. A longer vesting period for options than the usual four years the plan calls for is another potential alternative. A third move would involve flipping the 60 percent - 40 percent split between stock options and performance units.
Mr. Buffett's role in the Coke vote is being closely watched by shareholders of Berkshire Hathaway, which holds its annual meeting in Omaha this weekend. More than 38,000 people are expected for the event, which is typically a celebration of Mr. Buffett's investing prowess and wisdom.
Mr. Buffett, who is CEO and chairman of Berkshire, has criticized executive pay at the event in the past. At Berkshire's 2009 annual meeting, he said that, if large investors spoke out against compensation practices, it could be more effective than having greater regulation. "The way to get big shots to change their behavior is to embarrass them," he said.
Several Berkshire shareholders, speaking earlier this week, said they were surprised Mr. Buffett didn't vote against the plan as a way of sending a message.
"He's talked for years about the importance of speaking up when companies pay their CEOs too much, and when it happens at Coke, he just rolls over. That's why this has some legs with shareholders," said Jeff Matthews, a Berkshire shareholder and author of "Secrets in Plain Sight: Business & Investing Secrets of Warren Buffett."
However, Mr. Matthews also said Mr. Buffett's reluctance to publicly challenge Coke management fits with his opposition to activist investing styles. "He doesn't like confrontation. And he admits it," said Mr. Matthews.
Mr. Buffett's criticism of Coke's executive compensation comes at a delicate time for the world's largest beverage company, which is struggling to reverse slowing soda sales amid rising health concerns over sugary drinks. The company's sodas -- including Sprite, Fanta and Coca-Cola -- represent roughly 70 percent of its global sales.
The Atlanta-based company's global soda-sales volume slipped 1 percent in the first quarter, the first decline in its carbonated soft-drinks business since 1999. Last year, for the first time in many years, Coke also fell short of its annual volume and revenue-growth targets. Coke's share price has dropped 3.6 percent over the past 12 months, compared with an 18 percent rise in the S&P 500 index.
Mr. Kent has called recent quarters a "speed bump" amid difficult macroeconomic conditions around much of the globe and says the company will return to faster growth. Coke said in February it would boost its global advertising by $1 billion over the next three years, up from $3.3 billion in 2013.
Berkshire, long Coke's largest shareholder, has continued to support the company and its management. "I'm 100 percent in accord with Coca-Cola's business strategy and regard Muhtar Kent as the ideal CEO for Coca-Cola," Mr. Buffett told The Wall Street Journal in a written statement in early April.
—Erik Holm contributed to this article.
More from The Wall Street Journal
DATA PROVIDERS
Copyright © 2014 Microsoft. All rights reserved.
Fundamental company data and historical chart data provided by Morningstar Inc. Real-time index quotes and delayed quotes supplied by Morningstar Inc. Quotes delayed by up to 15 minutes, except where indicated otherwise. Fund summary, fund performance and dividend data provided by Morningstar Inc. Analyst recommendations provided by Zacks Investment Research. StockScouter data provided by Verus Analytics. IPO data provided by Hoover's Inc. Index membership data provided by Morningstar Inc.
MARKET UPDATE
NAME
LAST
CHANGE
% CHANGE
There's a problem getting this information right now. Please try again later.
NAME
LAST
CHANGE
% CHANGE
There's a problem getting this information right now. Please try again later.
Market index data delayed by 15 minutes
[BRIEFING.COM] The stock market finished the Tuesday session on the defensive after spending the entire day in a steady retreat. The S&P 500 (-0.6%) posted its third consecutive decline, while the small-cap Russell 2000 (-0.9%) slipped behind the broader market during afternoon action.

Equity indices were pressured from the start following some overnight developments that weighed on sentiment. The market tried to overcome the early weakness, but could not stage a sustained rebound, ... More
More Market News
Currencies
NAME
LAST
CHANGE
% CHANGE
There's a problem getting this information right now. Please try again later.