State and city budgets slammed by winter weather
Snow removal costs in many parts of the US have soared, leaving some governments scrambling to free up cash.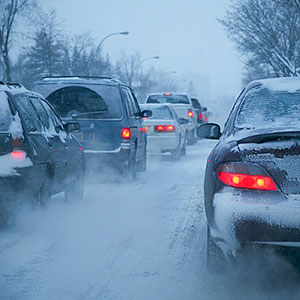 By Jonathan Berr, The Fiscal Times
Budgets for snow removal in many parts of the U.S. have either been breached or are headed in that direction as state and local governments have been buried under massive snow accumulations this winter. 

Take Ohio. The Buckeye State budgeted $65 million for snow removal this season, based on an analysis of 10 years of weather data. The Ohio Department of Transportation says the state has spent $85 million so far this season and is likely to spend more since winter is far from over.
"We are going to find a way to get through this winter," says Steve Faulkner, a spokesman for the Ohio DOT, in an interview.
Massachusetts has spent $18 million more on snow removal than anticipated, according to the Boston Globe. The Pennsylvania Department of Transportation has spent 79 percent of its $179 million winter budget so far, says Rich Kirkpatrick, a spokesman.
Illinois was hit especially hard. "Our total cost for snow and ice response is 225 percent of our three-year average," said Jae Miller, a spokeswoman for the Illinois Department of Transportation. "So far this fiscal year, IDOT has spent a total of $100.6 million on snow and ice response, compared to $33.9 million at this point last year."

Faced with these additional costs, many state transportation officials are probably going to scrounge up additional money by seeing what projects can be delayed, said Leland Smithson of the American Association of State Highway and Transportation Officials.
"These wouldn't be things that would affect safety and reliability," he said in an interview.
Snow removal can be a touchy issue for local leaders, who are judged by their constituents in part by their response to inclement weather. Atlanta Mayor Kasim Reed, for instance, has come under fire after Georgia's largest city was paralyzed by about two inches of snow. His once-promising career hit a snowbank. An article in The New Yorker, "How Snowfall Stopped a Rising Political Star," describes how "the habitually cheerful Al Roker tore into Reed and Georgia Governor Nathan Deal for ignoring weather reports before the storm."

If other mayors have fared better than Reed, their cities are still facing a deluge of budget issues because of unexpected precipitation. Baltimore has spent about $4.6 million on snow removal so far this winter season, far more than the $2.8 million that had been budgeted, said Adrienne Barnes, a spokeswoman.

As of last week, the city of Philadelphia had spent $4.3 million to keep its streets plowed this winter, including the hiring of outside contractors. That is roughly $300,000 more than was forecast, according to Mark McDonald, a spokesman for Mayor Michael Nutter.
Indianapolis, exhausted most of its $7.3 million snow-clearing budget in January, according to the Indianapolis Star. Chicago, which is nearing a record for snowfall this year, exhausted most of its $16.3 million budget to keep its streets clear of snow and ice in December, The Chicago Tribune says. Officials from Indianapolis and Chicago couldn't immediately be reached for comment. Officials at the New York City Department of Sanitation declined to say how much of the Big Apple's $57.3 million snow budget had been spent.
"The city does what is necessary to remove snow and ice from roadways and streets and determines the expense at the end of the snow season," said Kathy Dawkins, a spokeswoman for the department, in an email.
The added snow costs are hitting cities at a time when they appeared to finally be digging out from the fiscal challenges of the Great Recession. According to the National League of Cities, U.S. municipalities last year experienced their first real year-over-year increases in general fund revenue since 2006. "Cities are already in a place of fiscal limitation," said James Brooks, the league's director of city solutions. "The margins for them were small to deliver the services they wanted."

Transportation officials are going to be kept busy for the rest of the winter. In fact, a new storm is expected to pound the eastern half of the country Wednesday and Thursday, bringing with it heavy snow and ice. Adding to the country's big chill -- below normal temperatures are expected for the rest of the month in large parts of the country, according to the National Weather Service.
More from The Fiscal Times

There is a simple solution to this problem of state/city budgets spending on snow removal...We the people of the USA will have to cut back on some Foreign Aid so we can take care of our own country first.  Once we get back on our feet & handle our own deficits your country will be cut a check.

Are you sure you want to delete this comment?
DATA PROVIDERS
Copyright © 2014 Microsoft. All rights reserved.
Fundamental company data and historical chart data provided by Morningstar Inc. Real-time index quotes and delayed quotes supplied by Morningstar Inc. Quotes delayed by up to 15 minutes, except where indicated otherwise. Fund summary, fund performance and dividend data provided by Morningstar Inc. Analyst recommendations provided by Zacks Investment Research. StockScouter data provided by Verus Analytics. IPO data provided by Hoover's Inc. Index membership data provided by Morningstar Inc.
MARKET UPDATE
NAME
LAST
CHANGE
% CHANGE
There's a problem getting this information right now. Please try again later.
NAME
LAST
CHANGE
% CHANGE
There's a problem getting this information right now. Please try again later.
Market index data delayed by 15 minutes
[BRIEFING.COM] The stock market finished an upbeat week on a mixed note. The S&P 500 shed less than a point, ending the week higher by 1.3%, while the Dow Jones Industrial Average (+0.1%) cemented a 1.7% advance for the week. High-beta names underperformed, which weighed on the Nasdaq Composite (-0.3%) and the Russell 2000 (-1.3%).

Equity indices displayed strength in the early going with the S&P 500 tagging the 2,019 level during the opening 30 minutes of the action. However, ... More
More Market News
Currencies
NAME
LAST
CHANGE
% CHANGE
There's a problem getting this information right now. Please try again later.