The states people are fleeing in 2014
The migrations reflect shifts in the economy and the hit to employment resulting from the slow recovery.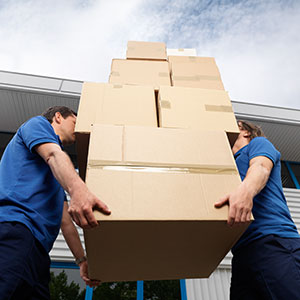 By
Susan Adams, Forbes

More people are moving out of New Jersey than are moving in. The same is true for Illinois and New York. Those three states top the "outbound" list compiled by United Van Lines, the big St. Louis-based moving company that has put together an annual survey of where Americans are moving for the last 37 years.
The company analyzed a total of 125,000 moves across the 48 continental states and the District of Columbia in 2013 and came up with a picture of migration patterns across the U.S.
According to Professor Michael Stoll, chair of the Department of Public Policy at the University of California Los Angeles and a consultant to United Van Lines who studies American migration, the moves reflect long-term shifts in the U.S. economy and the hit to employment in many states resulting from the slow recovery.
Of the top nine states where more people moved out than moved in, four are in the Northeast: In addition to New Jersey and New York, Connecticut (No. 5) and Massachusetts (No. 8) make the list. The list also reflects Americans' desire to leave the frigid states in the north for warmer climes. "Over the last 20-30 years there has been a general shift of the population from the Midwest and Northeast to the South and West, which we think of as a move from the frost belt to the sun belt," Stoll says.
New Jersey has been stuck at the top of the outbound list for three of the past four years. Some 64 percent more people moved out than moved in. The Great Recession hit the state especially hard, Stoll says, accelerating a longtime shift of manufacturing  to the southern states, away from the Northeast.
"New Jersey has been reliant for many decades on manufacturing and industry," he says. "It's been slow to adapt to new economies where most of the job gains are being found, like technology." Also because the northern part of the state is tied to the economy of the New York City metropolitan area, housing prices tend to run high in response to demand. Income and property taxes are also high in the state, though Stoll says it's not clear that taxes prompt people to move, since low-income-tax states typically have higher property taxes and higher sales tax.
It's no surprise that people are leaving New York. The average rental price in the city for a one-bedroom, excluding Staten Island, is $3,000, according to a recent Daily News report, more than three times the national average of $1,100. Despite the post-recession recovery of the financial industry and the tech jobs created by Silicon Alley, it's still a stretch for many people to afford their rent, though of course Mayor Bill de Blasio wants to change all that.
Illinois, No. 2 on the list, with 61 percent more people moving out than in, has a depressing story to tell. Stoll says that over time the state has lost a third of its manufacturing jobs and a quarter of its jobs in construction, and a significant proportion of its unemployed have been out of work for the long term, so the real employment rate there is much higher than the relatively high official figure of 8.9 percent suggests. The Labor Department stops counting people as unemployed when they have given up looking for work or they take a part-time job that doesn't pay the rent.
A few states on the moving-out list that mystify Stoll: West Virginia at No. 4 (60 percent more moved out) Utah at No. 6, (58 percent), and Kentucky at No. 7 (56 percent). "There are very big question marks about why people are leaving these states," he says, since housing prices are stable, the economy is diversified and wasn't hit as hard as in the Northeast and Midwest. "This could be a one-year blip," he says.
Another surprising state on the top 10: New Mexico, where the climate is good, economic growth has been stable to strong, housing prices are reasonable and there are plenty of great outdoor activities, including skiing and hiking and beautiful topography. But Stoll says that the government sequester likely dealt a blow to jobs in New Mexico, since three of the largest
federal-fund-reliant​
national laboratories are there, including Los Alamos. "There has been a tremendous loss in federal employment with the freezing and cutting of the federal budget," he notes.
Where are all the fleeing people moving? Oregon is at the top of the moving-in list, with 61 percent more coming than going. Stoll chalks this up in part to folks leaving the more populous neighboring state of California, where housing costs are relatively high. "Oregon is gaining both older and younger people," he says.
But the data on employment for young people is not great. Unemployment in the state is 7.7 percent, more than a point higher than the national rate of 6.6 percent. But in California the rate is even higher at 8.7 percent. Also people just see Oregon as cool. "It has walkable neighborhoods, public transit, cool places to eat," he notes. "It's a big magnet for young people who want that kind of lifestyle."
What will 2014 bring in terms of migration? Stoll predicts that New Mexico will move off of the out-migration list and despite its perpetual water problems and current drastic drought, more people will move to the Golden State. Though California was beset with rafts of foreclosures, Stoll believes it is on an upward trajectory.
"The California economy is recovering fairly quickly," he says. "The cost of living is high but jobs pay well there. Expect it to move up."
More on Forbes
DATA PROVIDERS
Copyright © 2014 Microsoft. All rights reserved.
Fundamental company data and historical chart data provided by Morningstar Inc. Real-time index quotes and delayed quotes supplied by Morningstar Inc. Quotes delayed by up to 15 minutes, except where indicated otherwise. Fund summary, fund performance and dividend data provided by Morningstar Inc. Analyst recommendations provided by Zacks Investment Research. StockScouter data provided by Verus Analytics. IPO data provided by Hoover's Inc. Index membership data provided by Morningstar Inc.
MARKET UPDATE
NAME
LAST
CHANGE
% CHANGE
There's a problem getting this information right now. Please try again later.
NAME
LAST
CHANGE
% CHANGE
There's a problem getting this information right now. Please try again later.
Market index data delayed by 15 minutes
[BRIEFING.COM] The major averages posted solid gains ahead of tomorrow's policy directive from the Federal Open Market Committee. The S&P 500 rallied 0.8%, while the Russell 2000 (+0.3%) could not keep pace with the benchmark index.

Equity indices hovered near their flat lines during the first two hours of action, but surged in reaction to reports from the Wall Street Journal concerning tomorrow's FOMC statement. Specifically, Fed watcher Jon Hilsenrath indicated that the statement ... More
More Market News
Currencies
NAME
LAST
CHANGE
% CHANGE
There's a problem getting this information right now. Please try again later.