Wall Street finally notices Bitcoin
A strategist with Bank of America analyzes the currency in a 14-page note to clients -- and likes what he sees.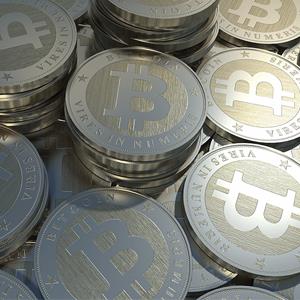 By Sam Ro, 
Business Insider
The game just changed.
Bitcoin, the bizarre electronic currency that seemingly came out of nowhere and has been taking over financial market headlines, is now being covered by one of the biggest firms on Wall Street.
"We believe Bitcoin can become a major means of payment for e-commerce and may emerge as a serious competitor to traditional money transfer providers," wrote Bank of America currency strategist David Woo in a 14-page note to clients Thursday morning. "As a medium of exchange, Bitcoin has clear potential for growth, in our view."
This extremely volatile "cryptocurrency" crashed from $1,240 to a low of $870 Thursday morning after the People's Bank of China announced Bitcoin coin handling restrictions for its country's banks.
Wall Street's coverage of Bitcoin seemed inevitable considering the amount of money moving in and out of it.
Here's more from Woo:
Store of wealth for the underground economy?

It has been reported that Bitcoin may help users avoid high taxes, capital controls, and confiscation. The correlation between CNY's share of volume of all Bitcoin exchanges and price of Bitcoin is high and rising. That said, the fact that all Bitcoin transactions are publically available and that every Bitcoin has a unique transaction history that cannot be altered may ultimately limit its use in the black market/underworld.
"Is Bitcoin a bubble?" asked Woo. "Assuming Bitcoin becomes (1) a major player in both e- commerce and money transfer and (2) a significant store of value with a reputation close to silver, our fair value analysis implies a maximum market capitalization of Bitcoin of $15bn (1BTC = 1300 USD). This suggests that the 100-fold increase in Bitcoin prices this year is at risk of running ahead of its fundamentals."
We expect other Wall Street analysts to follow suit.
More on Business Insider

And the market sold off late afternoon, once again....We couldn't make this up if we tried folks, every day this week has been so
similar....Manipulat​ors
having their best week in about 9 weeks...Oh well, a couple of things though, the GDP is suspect, totally made up; like we always say, they can fool the people out there but they cant fool Wall Street...Other than that news were decent today but, news do not move markets, people do and this week manipulators have been out in droves on and off the floor, making up for the last few weeks....Oh, one more thing, fasten your seat belts tomorrow.....Jobs day....God help us.
Ps..Tapering anytime soon is totally bogus.
Are you sure you want to delete this comment?
DATA PROVIDERS
Copyright © 2014 Microsoft. All rights reserved.
Fundamental company data and historical chart data provided by Morningstar Inc. Real-time index quotes and delayed quotes supplied by Morningstar Inc. Quotes delayed by up to 15 minutes, except where indicated otherwise. Fund summary, fund performance and dividend data provided by Morningstar Inc. Analyst recommendations provided by Zacks Investment Research. StockScouter data provided by Verus Analytics. IPO data provided by Hoover's Inc. Index membership data provided by Morningstar Inc.
MARKET UPDATE
NAME
LAST
CHANGE
% CHANGE
There's a problem getting this information right now. Please try again later.
NAME
LAST
CHANGE
% CHANGE
There's a problem getting this information right now. Please try again later.
Market index data delayed by 15 minutes
[BRIEFING.COM] The S&P 500 (-0.1%) continues hovering right below its flat line with heavily-weighted sectors like financials (-0.2%), industrials (-0.1%), and technology (-0.5%) pressuring the broader market.

On the upside, countercyclical telecom services (+0.6%) and utilities (+0.7%) sport solid gains, but the two groups carry little influence over the broader market since they represent just 5.4% of the entire S&P 500. Meanwhile, the top-weighted sector-technology-accounts ... More
More Market News
Currencies
NAME
LAST
CHANGE
% CHANGE
There's a problem getting this information right now. Please try again later.