Why is Wendy's killing the pretzel bun?
The company nixes one of its most popular promotions in favor of brioche -- a bread so unfamiliar to Americans that the chain made an ad showing how to pronounce it.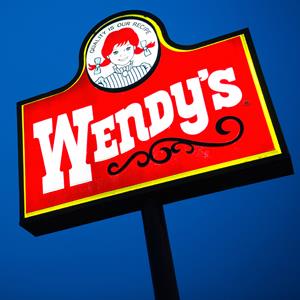 By William White
Wendy's (WEN) has given its pretzel bun -- one of the fast-food chain's best-selling, limited-time offers -- the axe.
Wendy's placed a lot of hype around its pretzel bun sandwiches following their July launch, and even extended the offer to its chicken sandwiches after its initial promotion ended. So why is the chain killing off one of its best products?
According to Wendy's spokesman Denny Lynch, the chain is nixing the pretzel bun because adding more items means adding more inventory, Businessweek reports. And Wendy's newest item apparently is so important that it warranted offing the pretzel bun.
That new item? A brioche bun.
For those unfamiliar with the brioche -- and given Wendy's commercial dedicated solely to nailing down the pronunciation, it's likely there are a few of us -- Baking Bites breaks it down:
"Brioche is a type of bread that comes up often in recipes, particularly recipes for bread pudding and french toast where you might want to add some extra richness to the finished product. But what sets brioche apart from, say, regular sandwich bread? Brioche is an enriched French bread, meaning that the dough contains a high proportion of fat in it."

But is a brioche really worth ending one of the chain's best promotions? Well, maybe, maybe not, but the question assumes the curtain has permanently fallen on the pretzel bun, and that might not be the case.
It's entirely possible that Wendy's is giving its pretzel bun the same treatment that McDonald's (MCD) gives its McRib: a limited appearance at least once a year. Fast-food promotions like the McRib, Shamrock Shake and others usually provide short bursts of renewed interest in the rest of a chain's offerings as well. So while it might not make sense to have pretzel buns around all year, Wendy's could benefit from an annual cameo.

Even if that always leaves us wanting more.
More From InvestorPlace
DATA PROVIDERS
Copyright © 2014 Microsoft. All rights reserved.
Fundamental company data and historical chart data provided by Morningstar Inc. Real-time index quotes and delayed quotes supplied by Morningstar Inc. Quotes delayed by up to 15 minutes, except where indicated otherwise. Fund summary, fund performance and dividend data provided by Morningstar Inc. Analyst recommendations provided by Zacks Investment Research. StockScouter data provided by Verus Analytics. IPO data provided by Hoover's Inc. Index membership data provided by Morningstar Inc.
MARKET UPDATE
NAME
LAST
CHANGE
% CHANGE
There's a problem getting this information right now. Please try again later.
NAME
LAST
CHANGE
% CHANGE
There's a problem getting this information right now. Please try again later.
Market index data delayed by 15 minutes
[BRIEFING.COM] The stock market finished the Wednesday session on a modestly lower note, but it is worth mentioning today's retreat took place after six consecutive gains. The Dow Jones Industrial Average (-0.1%) and S&P 500 (-0.2%) settled not far below their flat lines, while the Nasdaq Composite (-0.8%) lagged throughout the session.

Equity indices started the day in the red, with the Nasdaq showing early weakness as large cap tech names and biotechnology weighed. The technology ... More
More Market News
Currencies
NAME
LAST
CHANGE
% CHANGE
There's a problem getting this information right now. Please try again later.