Why Twitter could be the next Tesla
The social media favorite isn't profitable, but neither was the electric car maker when it went public. Tesla became a market darling, and Twitter should, too.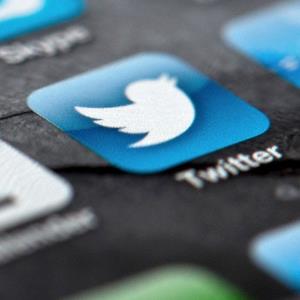 By Jeff Reeves for MarketWatch
Tesla Motors is on a tear in 2013, gaining more than 400%. And with shares so

frothy, with a forward price-to-earnings ratio of 90, many traders are looking for the next hot momentum stock.
Well look no further than social-media icon Twitter for a replacement.
Sure, the company isn't public yet. Furthermore, it just revealed last week that it is operating at a modest loss.
And after the Facebook (FB) IPO debacle, there are good reasons to be wary of an overhyped debut by a social-media stock. But here's what I think that Twitter has going for it, and why I think that over the next few years could replace Tesla (TSLA) as the new momentum darling of Wall Street:
1. Executives have the right incentives
Twitter's S-1 lists 472.6 million shares outstanding as of June 30. However, Chief Executive Richard Costolo has only 7.5 million shares or so listed under "shares beneficially owned" in the filing -- about 1.6% of that total. Revenue chief Adam Bain has 1.7 million shares, for 0.4%.
These guys certainly aren't going broke, but they clearly have incentive to stay hungry and keep an eye on Twitter's stock price if they want to get paid. And while the founders do get a bigger share of the pie, even the biggest stake, held by Evan Williams, is just 12%.
Compare that with Mark Zuckerberg's stake of more than 28% in Facebook -- more than the aggregate holding of the entire group of executives and officers at Twitter. For those worried that this will be another silly social-media vanity project, take comfort in those lower percentages.
The lack of a rambling, self-important letter from the founders -- like we saw with Facebook and also with Google almost a decade ago -- is also a sign that Twitter's leadership isn't convinced this company is entitled to instant success.
2. Mobile, not social
The word "mobile" appears 130 times in the S-1 filing. "Social" appears just 24 times, and "sharing" only seven. That's the right message.
Mobile is the big mission for any technology business in 2013. Consider that, as of June 30, 75% of monthly active users accessed the social-media platform on a mobile device, and 65% of ad revenue came from phones and tablets. While other companies are racing to adapt to this mobile shift, Twitter arguably already has it figured out.
As Twitter puts it, "We expect that the proportion of active users on, and advertising revenue generated from, mobile devices, will continue to grow in the near term."
3. Big R&D opportunity
The nature of Twitter's losses is also noteworthy, because they are driven almost wholly by a huge research budget. Consider that in 2010, the company generated $28.2 million in revenue but spent $29.3 million on research alone.
The company is no longer spending more on research than it takes in, but it's still a whopping line item on the budget. Twitter spent $111.8 million on research in the first six months of 2013 out of just $253.6 million in total revenue -- over 44%!
There are two ways to look at this as an opportunity: either as investment in projects that will be big hits down the road, or as an opportunity to pull back a bit to right the balance sheet and win confidence on Wall Street.
4. Tesla took time
Twitter revealed in its S-1 filing that it isn't yet profitable, with its "loss attributable to common stockholders" topping $164 million in 2011 and tallying nearly $80 million last year.
However, remember Tesla also tapped public markets before it was profitable -- and then used that IPO cash to fuel growth and a move to profitability. When the company did manage to break into the black with its first-quarter earnings in May, Tesla went sky high.
Sure, it's more risky to invest in a money-losing company at its IPO, but when the profits show up, it can be a catalyst for tremendous gains. And Twitter has already attracted a $50 share-price target from SunTrust -- and, of course, a buy rating.
5. Naysayers mean short-squeeze potential
Remember that the biggest gainers in 2013 have often been bear targets that soared on short squeezes -- Safeway (SWY) , GameStop (GME) and Netflix (NFLX)   among them. As with buying an unprofitable stock, there are big risks with buying a stock with so much bearish attention, but squeezing out the shorts is a large part of the reason Tesla has gone parabolic in 2013.
Very few stocks can soar dramatically in a short time without a massive short squeeze behind them, so the sad reality is that you need more bear bait to re-create the Tesla surge.
There are obviously big risks with Twitter. If it can't keep adding users or can't diversify beyond the low-margin and admittedly tenuous world of 140-character ads and promoted posts, upside is very limited. International competition is also a serious concern.
But Twitter just may be the best hope investors have of replacing the Tesla miracle with another high-reward opportunity.
Which leads us to the final reason that Twitter could be the next Tesla:
6. The narrative is pretty darn good
It's undeniable that social media is increasingly becoming the way people access content on the Internet, and there's big potential here for the companies that figure out how to lead the way in this new world.
And, like it or not, investors these days are suckers for a good story and love to bid up stocks like Twitter on sentiment alone.
After all, the persona of Elon Musk and the sex appeal of the Model S have as much to do with Tesla's massive run as anything else. So if you want another momentum darling, the sexy story has to be part of the scheme … and, at least right now, Twitter seems to have one. 
More from MarketWatch.com

Twitter and Instagram are prime examples of the perfect marriage between lust for digital tech and passion for instant gratification....the​re are times when I miss the good ol' days when phones were dumb and most adults were far smarter and thinner.  And far more aware of their surroundings. 
Are you sure you want to delete this comment?
DATA PROVIDERS
Copyright © 2014 Microsoft. All rights reserved.
Fundamental company data and historical chart data provided by Morningstar Inc. Real-time index quotes and delayed quotes supplied by Morningstar Inc. Quotes delayed by up to 15 minutes, except where indicated otherwise. Fund summary, fund performance and dividend data provided by Morningstar Inc. Analyst recommendations provided by Zacks Investment Research. StockScouter data provided by Verus Analytics. IPO data provided by Hoover's Inc. Index membership data provided by Morningstar Inc.
MARKET UPDATE
NAME
LAST
CHANGE
% CHANGE
There's a problem getting this information right now. Please try again later.
NAME
LAST
CHANGE
% CHANGE
There's a problem getting this information right now. Please try again later.
Market index data delayed by 15 minutes
[BRIEFING.COM]
Dec gold chopped around near the unchanged level for most of today's pit trade as investors awaited the FOMC policy statement released at 14:00 ET. The yellow metal touched a session high of $1240.10 per ounce in early morning action but later dipped to a session low of $1234.50 per ounce and settled 60 cents below the break-even line at $1235.60 per ounce.
Dec silver erased slight early morning losses as it lifted from its session low of $18.64 per ounce. It ... More
More Market News
Currencies
NAME
LAST
CHANGE
% CHANGE
There's a problem getting this information right now. Please try again later.