Will new mortgage rules mean fewer lenders?
Banking industry representatives say smaller lenders may not be able to handle new rules designed to make mortgages safer for consumers, which could hurt potential homebuyers. Are they right?
This post comes from Brandon Ballenger at partner site Money Talks News.

The changes to mortgage rules coming early next year are meant to make homeownership a safer proposition. Unfortunately, they may also leave consumers with fewer options, bankers warn.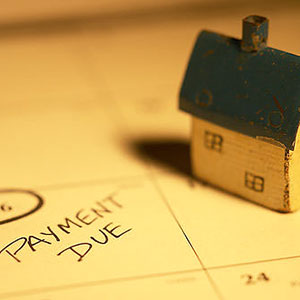 In the past few years, big banks have been backing out of the mortgages business somewhat as regulation have tightened, The Wall Street Journal says. Smaller lenders, including regional banks and companies that focus specifically on mortgages, have been picking up the slack.
"As of the third quarter, smaller mortgage players held a 60% market share of the U.S. origination market, up from 39% in 2009, according to industry publication Inside Mortgage Finance," the WSJ says. But that trend could soon reverse because of new rules coming Jan. 10.
We recently explained how the new rules are going to make it harder to get a mortgage.
Those rules are meant to prevent foreclosures, but they could push some smaller lenders out of the market, the Mortgage Bankers Association and others in the industry told CNNMoney. Those companies that don't verify that consumers can actually afford their mortgages will be hit with harsh penalties, and the costs of avoiding the penalties may be too high for some.
Banks won't be able to lend to anyone whose total monthly debt payments amount to more than 43% of their income. They'll also have to carefully check borrowers' pay and bank records, tax returns, and a lot of other paperwork. For lenders, that means updating policies, retraining staff, and possibly hiring additional experts to oversee the process, CNNMoney says. Some may just decide to give up instead.
On the other hand, this could just be lenders grumbling about their enforced responsibility. Ellen Schloemer, a spokeswoman for the Center for Responsible Lending, suggested as much to CNNMoney. She pointed to an analysis from CoreLogic that suggests lenders can handle the new rules.
That report concludes (.pdf file), "We have a robust capital market system today, and it's reasonable to think that a savvy entrepreneur or established organization will figure out a way to deliver qualified and non-qualified mortgages in a way that meets all the regulatory requirements, incorporates sound lending and consumer protections, and makes a profit."
More on Money Talks News:

The government tries to have it both ways....protect the idiots from themselves  and also make sure everyone has an opportunity for home ownership. If we just let the banks make decisions based the merit of loan and on the bank taking 100% of the risk we wouldn't have as many problems. But then the dems would whine about the poor people's inability to obtain mortgages. If the mortgage requirement was 20-30% down plus a reliable satisfactory INCOME and credit score with the banks not being able to bundle the junk paper  how many foreclosures do you we would have had? The banks were incented to make mortgages not GOOD mortgages.
Are you sure you want to delete this comment?
DATA PROVIDERS
Copyright © 2014 Microsoft. All rights reserved.
Fundamental company data and historical chart data provided by Morningstar Inc. Real-time index quotes and delayed quotes supplied by Morningstar Inc. Quotes delayed by up to 15 minutes, except where indicated otherwise. Fund summary, fund performance and dividend data provided by Morningstar Inc. Analyst recommendations provided by Zacks Investment Research. StockScouter data provided by Verus Analytics. IPO data provided by Hoover's Inc. Index membership data provided by Morningstar Inc.
MARKET UPDATE
NAME
LAST
CHANGE
% CHANGE
There's a problem getting this information right now. Please try again later.
NAME
LAST
CHANGE
% CHANGE
There's a problem getting this information right now. Please try again later.
Market index data delayed by 15 minutes
[BRIEFING.COM] The stock market began the new trading week on the defensive note with small-cap stocks pacing the retreat. The Russell 2000 (-1.4%) and Nasdaq Composite (-1.1%) displayed relative weakness, while the S&P 500 lost 0.8% with all ten sectors ending in the red.

Global equities began showing some cracks overnight after China's Finance Minister Lou Jiwei poured cold water on hopes for new stimulus measures. Specifically, Mr. Lou said the government has no plans to change ... More
More Market News
Currencies
NAME
LAST
CHANGE
% CHANGE
There's a problem getting this information right now. Please try again later.