Statoil expands its global reach
The company, majority owned by the Norwegian government, is moving into other regions, including North and South America.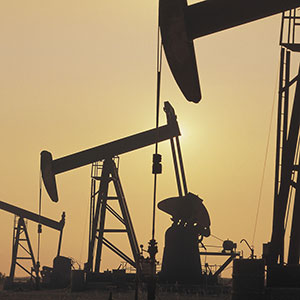 Statoil
(
STO
) isn't just Norway anymore. (Statoil is a member of my
Jubak's Picks
portfolio.)
In recent months the company, 67% owned by the Norwegian government, has announced a raft of new discoveries and acquisitions in waters off Tanzania, in the Espirito Santo Basin off Brazil, and in the ocean off Newfoundland and Labrador. 
Add in continued expansion of the company in U.S. shale regions including the Bakken formation of North Dakota, Montana, and Saskatchewan; the Eagle Ford in Texas: and the Central Marcellus in the Eastern United States, and you can see one of the sturdy legs of the company's global strategy.
The other leg is enhanced recovery -- that is getting more of the oil and gas in the ground out of the ground -- from the company's existing wells on the Norwegian Continental Shelf. The company's recovery from these fields has gone from a planned 30% to 50% in 2011 to a goal of 60%. That goal would add 7.5 billion barrels to Statoil's reserves on the Norwegian Continental Shelf. Testifying to Statoil's commitment to enhanced recovery is a budget that puts 50% of the company's research spending into enhanced recovery.
The distribution of Statoil's exploration and acquisition spending reflects the company's sense that global market demand for oil on purely economic grounds is likely to stay relatively weak but that the geopolitics of oil means that a significant portion of global production comes from risky regions and countries such as Iran, Iraq, Sudan, Russia, and Venezuela. In that environment the goal is to expand production -- up 10% at Statoil in the first nine months of 2012 -- while avoiding increases in geopolitical risk.
The New York-traded ADRs closed at $25.15 Monday. Even with Monday's 1.2% decline, the price is toward the upper end of the recent range of a $23.58 low on Nov. 16 and a Sept. 14 high of $26.99. I would look to initiate or add to positions toward the lower end of that range -- anything below $24 looks attractive to me. In Jubak's Picks I have a target price of $29 an ADR by May 2013. Statoil pays a dividend yield of 4.24%.

At the time of this writing, Jim Jubak didn't own shares of any companies mentioned in this post in personal portfolios. The mutual fund he manages, Jubak Global Equity Fund (JUBAX), may or may not own positions in any stock mentioned. The fund did own shares of Statoil as of the end of September.
For a full list of the stocks in the fund as of the end of the most recent quarter, 
see the fund's portfolio here
. 

Well, I gotta take the hi-side with Jim here.....It's an very good pick.
Have started accumulating over the last 6 months....Trading off other picks in the Oil Patch..
A fellow commentor use to mention this several months or a year ago....
After researching and deciding, glad I have; And like Jim's blessing also.
Statoil seems to be making some very good futuristic moves, and investments....
More or less, getting all their ducks in a row.
I hope the Target range is good and I agree also, but it has languished around the $25 mark for quite some time..Any dips into $24 mid-range will probably encourage us picking up some more.
With the 4.2-4.4% dividend,decent place to park some extra cash,because of the Company's stability.
Couple of caveats are them paying div on a yearly basis, and with the earnings, I think they could increase that up to about 5%, without hurting their re-investment strategies and deal making with others; ie: Total, Exxon,etc..
Stock Scouter with an 8 and mod-buy; Along with many other analysts being very bullish with 9-9.5s.
One Firm,Howard Weil Assoc.?, with a downgrade from Market outperform to market perform...
But I don't know who Weil is and don't really care?....I'm buying, so it doesn't matter.

Maybe it's the Norwegian Government keeping the price in a buyable range, while the they are reaping earnings back to the Nation's coffers...More then one way to skin a cat....?
But still a good company, that's becoming a Major player on the world's stage or in the International Oil Patch..Although, still think the dividend should be around or north of 5%..
And a $30 player, yeah I can vision that.....With a $80 billion dollar market cap, not to shabby.
Are you sure you want to delete this comment?
DATA PROVIDERS
Copyright © 2014 Microsoft. All rights reserved.
Fundamental company data and historical chart data provided by Morningstar Inc. Real-time index quotes and delayed quotes supplied by Morningstar Inc. Quotes delayed by up to 15 minutes, except where indicated otherwise. Fund summary, fund performance and dividend data provided by Morningstar Inc. Analyst recommendations provided by Zacks Investment Research. StockScouter data provided by Verus Analytics. IPO data provided by Hoover's Inc. Index membership data provided by Morningstar Inc.
MARKET UPDATE
NAME
LAST
CHANGE
% CHANGE
There's a problem getting this information right now. Please try again later.
NAME
LAST
CHANGE
% CHANGE
There's a problem getting this information right now. Please try again later.
Market index data delayed by 15 minutes
[BRIEFING.COM] The stock market finished the Thursday session on a higher note with the S&P 500 climbing 0.5%. The benchmark index registered an early high within the first 90 minutes and inched to a new session best during the final hour of the action.

Equities rallied out of the gate with the financial sector (+1.1%) providing noteworthy support for the second day in a row. The growth-oriented sector extended its September gain to 1.9% versus a more modest uptick of 0.4% for the ... More
More Market News
Currencies
NAME
LAST
CHANGE
% CHANGE
There's a problem getting this information right now. Please try again later.