Why investors are bidding up eBay
The Internet auction giant's fan club is celebrating solid earnings and its emergence as a viable rival to the all-powerful Amazon.com.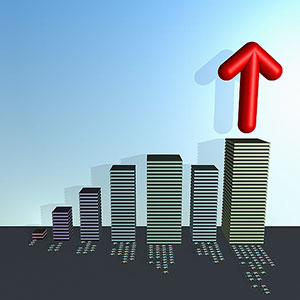 By 
Suzanne McGee
EBay's fan club is celebrating not just solid holiday quarter earnings announced last week, but the emergence of the online auction house and retailer as a viable rival to the all-powerful Amazon.com.
While it survived the dotcom collapse to become part of our cultural landscape, eBay ran into tougher waters a few years later, as Amazon ramped up its own merchant marketplace and consumers found all kinds of rivals springing up promising that they, too, could deliver great online deals. With
Amazon
(
AMZN
) nipping at its heels among consumers who favor doing their shopping on a single site, and smaller, niche websites attracting those with an interest in finding fashion bargains, art and antiques or home furnishings,
eBay
(
EBAY
) was struggling, reporting double-digit declines in shopping revenues.
Today, that seems to be a thing of the past. True, the company's net income looks low compared to the fourth quarter of last year, when eBay benefited from a big gain on the sale of Skype to
Microsoft
(
MSFT
). But investors -- correctly -- are looking past that tough year-over-year comparison to see what's happening to eBay's revenues, and finding a lot to love. PayPal, which eBay snapped up a decade ago, is proving to be a cash cow. Its revenues jumped 24%. At its current rate of growth, PayPal's electronic payments business may even outstrip the original online auction and retailing segments to become eBay's single largest division. As a cashless society takes shape, it's conceivable that PayPal could become the tail that wags eBay's dog. (Microsoft owns and publishes Top Stocks, an MSN Money site.)
While that transition to e-payments builds gradually, eBay is making a success of another transition that's further along: the shift to mobile. PayPal is a key ingredient in this, with the company's strategy revolving around convincing consumers to use a PayPal app as an alternative to cash or a credit card for everything from picking up a coffee and a bagel to paying for a dinner. The mobile payments world is still taking shape -- only 10% of PayPal payments were processed by mobile users -- but PayPal's pioneering status in the industry and its relationship to eBay gives it an edge, and this is a business that is only going to grow. EBay isn't squandering that: New initiatives include mobile "check ins" that speed up service and minimize time spent trying to pay for goods or services and the introduction of a new kind of cash or debit card tied to PayPal accounts.
EBay's strategy is winning new fans. The company isn't trying to cling to its original business model, but has shown itself to be willing to branch into uncharted waters. It is proving it can respond effectively to new trends, such as the transformation created by smartphones. Moreover, its success in mobile and in the payments universe means that its future won't be shaped as dramatically by a head-to head rivalry with Amazon, as might otherwise have been the case.
It's already clear which of those two companies investors would prefer to own. Over the last 12 months, eBay's stock has soared about 80% while that of Amazon has climbed 43%. EBay trades at just over 27 times trailing 12-month earnings; Amazon, which has reported losses of late, has a price-to-earnings ratio that is, for all intents and purposes, irrelevant. Looking at the rate of revenue growth at the two companies is more relevant: While it's higher at Amazon, on a year-over-year basis it is growing far more rapidly at eBay. That's a pattern that investors like to see.
Both companies are e-commerce behemoths, and that isn't likely to change any time soon. The two companies -- born in the same corner of Silicon Valley in the same year, and part of the same crop of Internet startups – make for an intriguing rivalry. The decision by eBay CEO John Donahoe to build up fixed-price sales reduced the company's reliance on auctions and brought the company into more direct competition with Amazon.
But eBay has one major foe, while Amazon must fight a two front war, fending off challenges from eBay to its core retailing business while chipping away at Apple's dominance in the tablet market. On balance, look for investors to give eBay more benefit of the doubt than Amazon in coming quarters.
Suzanne McGee is a columnist at 
The Fiscal Times
. Subscribe to 
The Fiscal Times' FREE newsletter.
More from The Fiscal Times
DATA PROVIDERS
Copyright © 2014 Microsoft. All rights reserved.
Fundamental company data and historical chart data provided by Morningstar Inc. Real-time index quotes and delayed quotes supplied by Morningstar Inc. Quotes delayed by up to 15 minutes, except where indicated otherwise. Fund summary, fund performance and dividend data provided by Morningstar Inc. Analyst recommendations provided by Zacks Investment Research. StockScouter data provided by Verus Analytics. IPO data provided by Hoover's Inc. Index membership data provided by Morningstar Inc.
MARKET UPDATE
NAME
LAST
CHANGE
% CHANGE
There's a problem getting this information right now. Please try again later.
NAME
LAST
CHANGE
% CHANGE
There's a problem getting this information right now. Please try again later.
Market index data delayed by 15 minutes
[BRIEFING.COM] The stock market finished an upbeat week on a mixed note. The S&P 500 shed less than a point, ending the week higher by 1.3%, while the Dow Jones Industrial Average (+0.1%) cemented a 1.7% advance for the week. High-beta names underperformed, which weighed on the Nasdaq Composite (-0.3%) and the Russell 2000 (-1.3%).

Equity indices displayed strength in the early going with the S&P 500 tagging the 2,019 level during the opening 30 minutes of the action. However, ... More
More Market News
Currencies
NAME
LAST
CHANGE
% CHANGE
There's a problem getting this information right now. Please try again later.