Gilead soars on trial of hepatitis treatment
Abbott also reports promising results ahead of a big medical meeting.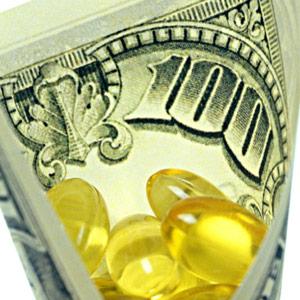 Shares of Gilead Sciences (GILD) are rising after the drugmaker said a combination of its therapies was 100% effective in curing a small group of previously untreated hepatitis C patients. The findings and other data will be presented at a medical meeting in Boston this week.

Abbott Laboratories' (ABT) own impressive trial results show that it is neck and neck with Gilead in the race for a better hepatitis C treatment. Abbott said over the weekend that its drug cured 97.5% of patients who had not previously been treated with any drugs for the liver-wasting virus.

Despite the close race, Gilead shares jumped about 12% in morning trading to $72.89, while Abbott shares rose just 0.25% to $65. (Abbott's market cap is about twice the size of Gilead's.) Gilead shares are already up 60% on the year, through Friday's close.

Both companies reported positive results in treating different groups of patients, including those who are the hardest to cure. But the most important data point to be announced is the so-called treatment naive patients, ISI Group analyst Mark Schoenebaum said.

"This was the key datapoint that the Street was waiting for," the analyst said. Expectations were for about 90% cure, he added.

Gilead said it treated study patients with two experimental drugs, sofosbuvir (formerly known as GS-7977) and GS-5885, plus the older therapy ribavirin. The group of patients showing 100% cure rates in the study were those with genotype 1 chronic hepatitis C who have not been treated in the past.

This group is the biggest population of hepatitis C patients in the U.S. and western Europe, Schoenebaum said.

Both Gilead and Abbott have more clinical studies to conduct before they can apply to sell their drugs. The goal for the next generation of hepatitis C treatments is to develop an all-oral regimen that doesn't require an injection of the older medicine interferon, which causes flu-like side effects. It's the goal of Gilead, Abbott and other rivals, including Vertex Pharmaceuticals (VRTX).

Demand for hepatitis treatments is expected to rise as many people infected even decades ago may have the virus and not realize it. As many as 170 million people worldwide have chronic infections and more than 350,000 people die from the virus each year, according to estimates. More than 3 million people in the U.S. have chronic infections, according to government figures.

The payoff for the company that successfully brings a new treatment to the market should be rewarding -- the potential blockbuster drug should generate billions of dollars per year. Gilead paid an eye-popping $11 billion for Pharmasset earlier this year to gain that company's experimental hepatitis C treatments.

As impressive as Gilead's findings are, Abbott's combination therapy also looks strong, Stifel Nicolaus analyst Joel Sendek notes.

Unlike Gilead, Abbott didn't pay the giant premium to acquire its experimental medicines. And going forward, Abbott's hepatitis program will be very important as the company splits in two. Abbott is in the midst of spinning off its drug business into a new company that will be called AbbVie -- a move expected to be completed by the end of this year.

The companies are presenting their study results at the annual meeting of the American Association for the Study of Liver Diseases in Boston.

More from Minyanville