Will joining Dow help UnitedHealth?
The company's listing status might not mean much, as new additions do not always see great success.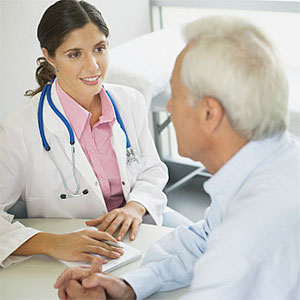 By
Gordon Wilcox
Health insurance provider UnitedHealth (UNH) will become its sector's first representative in the prestigious Dow Jones Industrial Average ($INDU). The change takes effect on Sept. 24 when the venerable index parts ways with Kraft (KFT), the largest U.S. food company.
Being in the Dow is a nice feather in a company's cap and it can lead to a near-term bounce in the shares as fund managers indexed to the Dow are forced to acquire the new stock while selling the departing name.
As for how a new Dow addition performs over the long haul, that is a different story. The track record of the index's recent departures, particularly those not forced out because of the financial crisis, is mixed.
Here is a look at some of the most recent additions to the blue-chip index and how those stocks have performed since becoming one of the Dow 30.
Chevron (CVX)
Chevron has been in and out of the Dow. The stock was expelled in 1999 only to return in February 2008. During the time Chevron was away from the Dow, the stock nearly doubled. Since returning, the stock is up "just" 38%.
Cisco Systems (CSCO)
Down about 2% since its addition to the Dow in June 2009, it is a gracious assessment to say the former tech darling has done a whole lot of nothing with its Dow status. Then again, it should be noted this is a not a Dow issue. It is a Cisco issue. The halcyon days Cisco treated investors to during the first tech boom were long gone before it became a Dow stock.
Travelers (TRV)
Property and casualty insurance provider Travelers was added to the Dow on the same as Cisco with the pair replacing Citigroup (C) and General Motors (GM). Travelers coming as Citi was going was an odd twist of fate because the insurance firm was spun-off from the bank in 2002. That was a wise move on the part of Dow Jones. Travelers has jumped almost 69% since joining the index.
Kraft
Kraft did not spend a long time in the blue-chip index. Its last trading day as a Dow stock will be barely more than four years removed from its first Dow day. To date, Kraft has returned 14.2% as a Dow stock. The company replaced American International Group (AIG) at the height of the financial crisis.
Bank of America (BAC)
Assume for a moment that Bank of America was chosen to replace Altria (MO). That "trade" looks almost as bad as picking Sam Bowie over Michael Jordan in the NBA draft or what the Boston Red Sox got in return for trading Babe Ruth to the New York Yankees.
BofA has plunged almost 78% since joining the Dow and has infamously slashed its dividend to a penny per share per quarter. Altria was trading around $23 when the stock left the index and closed just under $33 Friday. Altria has also raised its dividend six times since leaving the Dow.
Pfizer (PFE)
The pharmaceuticals giant has been a value destroyer since joining the Dow in April 2004, falling almost 34% in that time. Add to the that, the Viagra maker pared its dividend by 50% in the second quarter of 2009. To be fair, the stock is showing signs of life. Pfizer has surged 31.1% in the past year and the dividend has been increased three times in the past three years.
Verizon (VZ)
Verizon joined the Dow on the same days as Pfizer, but the overall performances could hardly be different. The telecommunications giant's shares have risen about 20% in that time while its dividend has climbed 30%. Over the past year and year-to-date, Verizon has been outperformed by rival AT&T (T).
More from Benzinga
DATA PROVIDERS
Copyright © 2014 Microsoft. All rights reserved.
Fundamental company data and historical chart data provided by Morningstar Inc. Real-time index quotes and delayed quotes supplied by Morningstar Inc. Quotes delayed by up to 15 minutes, except where indicated otherwise. Fund summary, fund performance and dividend data provided by Morningstar Inc. Analyst recommendations provided by Zacks Investment Research. StockScouter data provided by Verus Analytics. IPO data provided by Hoover's Inc. Index membership data provided by Morningstar Inc.
MARKET UPDATE
NAME
LAST
CHANGE
% CHANGE
There's a problem getting this information right now. Please try again later.
NAME
LAST
CHANGE
% CHANGE
There's a problem getting this information right now. Please try again later.
Market index data delayed by 15 minutes
[BRIEFING.COM] The stock market ended the holiday-shortened week on a mixed note as the Dow Jones Industrial Average shed 0.1%, while the S&P 500 added 0.1% with seven sectors posting gains.

Equity indices faced an uphill climb from the opening bell after disappointing quarterly results from Google (GOOG 536.10, -20.44) and IBM (IBM 190.04, -6.36) weighed on the early sentiment. Google reported earnings $0.15 below the Capital IQ consensus estimate on revenue of $15.42 ... More
More Market News
Currencies
NAME
LAST
CHANGE
% CHANGE
There's a problem getting this information right now. Please try again later.