4 reasons to like Yahoo
With new management in place, this stock offers plenty of appeal for speculators.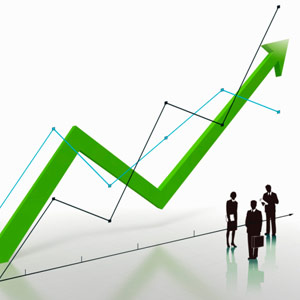 By Chuck Carlson, DRIP Investor

Yahoo (YHOO) is not our typical recommendation among dividend reinvestment opportunities; its track record has been a bit spotty over the last five years. The stock is trading at a fraction of its 1999 price, and investors don't even get dividends to reinvest.

To be sure, Yahoo stock is not for the faint of heart. Still, for investors who are willing to put some risk capital to work in an aggressive special situation, these shares have plenty of appeal.

So what do I like about Yahoo?
New management (a top executive from Google is now leading the charge)
A cash-heavy balance sheet (the equivalent of around $8 per share)
Operating momentum (the company has beaten earnings estimates in each of the last three quarters)
Solid stock-price action (the stock recently moved to a 52-week high and is trading at its highest level since May 2011)
Yahoo focuses on creating digital content, communications, and community platforms. The Internet portal offers a range of marketing services, such as display advertising, search advertising, listing-based services, and commerce-based transactions to advertisers to reach and connect with users on Yahoo properties and affiliate sites.

Yahoo is one of the still-standing players from the go-go Internet days of the late '90s. The stock peaked at over $108 per share (split adjusted) in December 1999, only to crumble as Internet stocks imploded.

The stock has trended sideways for the last three years, as investors stayed away as a result of increased competition in its markets and a revolving door of CEOs (four in five years).

Things began to change for Yahoo earlier this year with the naming of Marissa Mayer as CEO. Mayer came to Yahoo from Google, where she was employee No. 20 and worked in executive positions for 13 years. Mayer's appointment was seen as a bit of a coup for Yahoo and seemed to boost the company in the eyes of investors.

Yahoo stock also received a boost from the sale of some of its ownership in Alibaba, an owner of Internet-based companies that was founded in China.

Yahoo received approximately $7.6 billion, $6.3 billion in cash and $800 million in preferred shares of Alibaba, in exchange for half of Yahoo's 40% stake in Alibaba, as well as a payment of $550 million for a technology and intellectual property license agreement.

Net cash proceeds after taxes and fees from the first stage of the repurchase agreement total approximately $4.3 billion. Yahoo promises to return roughly $3 billion of the proceeds to shareholders.

Yahoo still owns roughly 23% of Alibaba common, along with the preferred. The implied valuation of Yahoo's entire remaining stake is approximately $8.9 billion.

Yahoo trades at 16 times 2013 earnings estimate -- not exactly bargain basement but not a rich valuation. I like the little I've seen from new management, and the company's financial flexibility as a result of the Alibaba sale is appealing. I would be a buyer at current prices.

More from TheStockAdvisors.com​