Forget Ford, GM: Buy these 6 stocks instead
Auto sales are booming, and these shares are the best way to profit.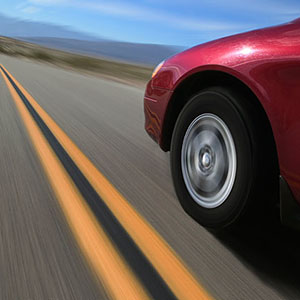 By Michael Vodicka
Americans still have a healthy obsession with cars, and that love affair was on display last week, with February car sales beating the most optimistic projections for the second month in a row while rising to their best level in more than four years. According to research firm Autodata, annual sales, a closely followed industry benchmark, rose to 15 million units in 2012, the best pace since 2008, before the financial crisis crushed demand and threw the industry into turmoil.
Clearly, in spite of rising gasoline prices and the payroll tax increase from the fiscal cliff, cars are still quite popular, taking priority over a debt payment or vacation for many Americans.
And that passion is creating an opportunity for investors to profit.
An easy route to take when you're investing in the automobile industry would be buying stocks like Toyota (TM) and Ford Motor Co. (F). But automakers are vulnerable to the whims of consumers. Old models can fall out of favor quickly, and new models require heavy investments in research and development.
That's why my favorite way to invest in the booming auto industry is with auto-parts makers. Parts companies offer two distinct benefits over the automakers.
The first is pricing power. While a huge bevy of manufacturers compete for limited consumer dollars, frequently leading to pricing wars and margin erosion, there are fewer parts specialists for manufacturers to choose from. This gives parts makers more pricing power and margin strength than the carmakers.
The second benefit is diversification. Parts companies sell their components to every car manufacturer under the sun. This means their balance sheets don't rest with the success of last year's best seller or this year's hottest new model. Selling to a wide swath of car manufacturers protects parts makers from manufacturer and car-specific risks.
While parts companies are less known than high-profile automakers, there are plenty of good stocks to choose from.

Here are my top six:
From this group, TRW Corp. (TRW) and Dana Holding Corp. (DAN) stand out because of their bullish growth projections and attractive valuations.

TRW Automotive Holdings Corp.
TRW supplies auto systems, modules and components to automotive original equipment manufacturers (OEM). With car sales booming shares have been hot, up a market-beating 32% in the past year. These gains have been fueled by impressive earnings growth, with the company beating earnings estimates by an average of 8.5% in the last four quarters.
Looking forward, analysts are projecting annual earnings growth of about 9.5% in the next five years. And in spite of this bullish growth projection, TRW still looks a bit undervalued, with its forward P/E (price-to-earnings) ratio of 9 below its 10-year and peer average of 10.
Dana Holding Corp.
The company designs and manufactures drive line products and technologies for vehicle manufacturers worldwide. Despite the company's more than 100-year history, dating back to 1904, Dana is the smallest company on the list -- with a market cap of just $2.6 billion. Dana has also been benefiting from renewed strength in auto sales, with shares climbing 21% in the past six months. Analysts are calling for earnings growth of 9% in 2013 and another 11% in 2014. Its projected five-year growth rate of 12% is ahead of the projected industry average of 11%.
Dana also has value, trading with a forward P/E (price-to-earnings) ratio of 9, below its peer average of 11. And when you throw in its 1.2% dividend yield, Dana is a solid pick to capitalize on resurgent car sales.
Risks to Consider: Higher payroll taxes and gasoline prices have created some uncertainty around discretionary consumer spending. Although sentiment has been holding up well so far, that could change heading into summer if gasoline prices continue to rise.
Action to Take: Car sales continue to rebound from their epic collapse during the financial crisis of 2008, almost back to peak levels of 16 million annual units. But even though car manufacturers are benefiting from the trend, the best way to capitalize is by investing in auto-parts manufacturers. With more margin strength and diversification, these companies are in position to continue to gain further on the bullish trend in car sales. From the six auto-parts makers listed here, my two favorite are TRW Automotive and Dana Holding Corp. because of their bullish growth projections and attractive valuations.
Michael Vodicka does not personally hold positions in any securities mentioned in this article.
StreetAuthority owns shares of F in one or more of its "real money" portfolios. 
More from StreetAuthority
DATA PROVIDERS
Copyright © 2014 Microsoft. All rights reserved.
Fundamental company data and historical chart data provided by Morningstar Inc. Real-time index quotes and delayed quotes supplied by Morningstar Inc. Quotes delayed by up to 15 minutes, except where indicated otherwise. Fund summary, fund performance and dividend data provided by Morningstar Inc. Analyst recommendations provided by Zacks Investment Research. StockScouter data provided by Verus Analytics. IPO data provided by Hoover's Inc. Index membership data provided by Morningstar Inc.
MARKET UPDATE
NAME
LAST
CHANGE
% CHANGE
There's a problem getting this information right now. Please try again later.
NAME
LAST
CHANGE
% CHANGE
There's a problem getting this information right now. Please try again later.
Market index data delayed by 15 minutes
[BRIEFING.COM] The stock market finished an upbeat week on a mixed note. The S&P 500 shed less than a point, ending the week higher by 1.3%, while the Dow Jones Industrial Average (+0.1%) cemented a 1.7% advance for the week. High-beta names underperformed, which weighed on the Nasdaq Composite (-0.3%) and the Russell 2000 (-1.3%).

Equity indices displayed strength in the early going with the S&P 500 tagging the 2,019 level during the opening 30 minutes of the action. However, ... More
More Market News
Currencies
NAME
LAST
CHANGE
% CHANGE
There's a problem getting this information right now. Please try again later.