Want dividend flow? Invest in water
There's big opportunity in this sector as droughts and record heat raise demand. Here's a high-quality utility that has boosted payouts every year since 1954.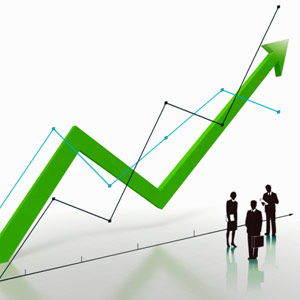 By Ian Wyatt,
$100K Portfolio
As drought and water shortage become more common, billions if not trillions of dollars will flow into the hands of businesses that will provide relief in the form of new water recovery technologies, infrastructure and conservation techniques.
That's why I feel one of the best investments is to own water and wastewater utility stocks. Within this industry,
American States Water
(
AWR
) is my top pick. This company has provided high-quality water and water-replacement services for the past eight decades. And in the past 58 years, it's raised dividend to shareholders 58 times.
The technologies, expertise and water-saving techniques this company provides help to ensure that the water continues to flow.
I believe this service will continue to grow and become more profitable and necessary as this country grows its population and uses up more water every year.
A safe investment has the ability to survive and reward its shareholders during any economic period. A safe investment is able to ignore economic cycles and operate outside of policy shifts. Few investments can manage to largely avoid both of the influences. But water is one of them.
AWR provides electric and water services, although water accounts for more than 90% of total revenue. It is engaged in the purchase, production, distribution and sale of water in 75 communities and 10 counties in California, including drought-prone Los Angeles.
The company also provides water services to military bases, such as Fort Bliss near El Paso. A big plus is the duration of its military contract -- 50 years.
Analysts consider utility companies defensive investments because people need electricity, gas and water services all the time, resulting in stable earnings during tough economic cycles.
The stable earnings make valuing utility stocks easier, which means they are less prone to big misses in earnings or huge swings in share price. In fact, AWR managed to nearly double earnings in the past three years -- from $22 million in 2008 to $42 million in 2011. 
And the stable earnings provide yet another benefit: They let management declare a reliable dividend each quarter.
American States Water has paid dividends to shareholders every year since 1931, increasing the dividends in each calendar year since 1954. That's a 58-year record of increasing payouts to shareholders.
In fact, management announced an eye-popping 27% increase to the dividend on Aug. 2. The new yield is 3.2%, paid quarterly.
Stable earnings and dividend provide some measure of safety, but the monopoly status is what makes utility stocks such an attractive investment. This industry has extreme barriers to entry, and there are no substitutes for fresh water, providing a major competitive advantage.
Though an 18 price-to-earnings ratio may appear high for a utility stock, the industry average is 23.5. So there's plenty of upside from a price perspective.
Further, analysts appear lukewarm toward the stock -- two analysts consider AWR a "buy," while five rate it a "hold." While that may sound like a negative, it tells me that AWR is underappreciated, leaving plenty of opportunity for upgrades.
The shares are up about 26% so far this year and 40% from the 52-week low reached last October. Is it a coincidence that this rally has coincided with the hottest period in recorded U.S. weather history?
The recent surge suggests that investors are starting to catch on to the value of water and water companies. With solid fundamentals providing a robust foundation, I expect the shares to continue their recent run-up.
Sure, we've missed out on some recent upside. But the drought and the need for water resources will not abate anytime soon. Now is the time to jump aboard water stocks, and AWR is the best candidate in this sector.
More from
TheStockAdvisors.com​

Just a thought on Water. A company supplying water should have a good source to provide from. The company AWR is touted as being best of breed in various articles, but where is their source of their water? There was a shortage of water some years back when the Sierra Nevada Mts. didn't have any snow. If one can believe in global warming, will the supply be there in the next 20 - 50 years? The State of California is cutting back on the use of water to irrigate farms in the San Joaquin Valley. They must know something if they are eliminating the food supply for many Americans worth billions of dollars to the California economy to conserve the water resource.
Are you sure you want to delete this comment?
DATA PROVIDERS
Copyright © 2014 Microsoft. All rights reserved.
Fundamental company data and historical chart data provided by Morningstar Inc. Real-time index quotes and delayed quotes supplied by Morningstar Inc. Quotes delayed by up to 15 minutes, except where indicated otherwise. Fund summary, fund performance and dividend data provided by Morningstar Inc. Analyst recommendations provided by Zacks Investment Research. StockScouter data provided by Verus Analytics. IPO data provided by Hoover's Inc. Index membership data provided by Morningstar Inc.
MARKET UPDATE
NAME
LAST
CHANGE
% CHANGE
There's a problem getting this information right now. Please try again later.
NAME
LAST
CHANGE
% CHANGE
There's a problem getting this information right now. Please try again later.
Market index data delayed by 15 minutes
[BRIEFING.COM] The stock market began the new week on a cautious note. The S&P 500 lost 0.3%, but managed to erase more than half of its opening decline. Thanks to the rebound, the benchmark index reclaimed its 50-day moving average (1976.78) after slipping below that level in the morning.

Equities slumped at the open amid a couple global developments that dampened the overall risk appetite. Continued student protests in Hong Kong and a potential response from China weighed on the ... More
More Market News
Currencies
NAME
LAST
CHANGE
% CHANGE
There's a problem getting this information right now. Please try again later.