Morgan Stanley bitten in Facebook IPO
The company's money managers bought more than 2% of the shares sold in the offering.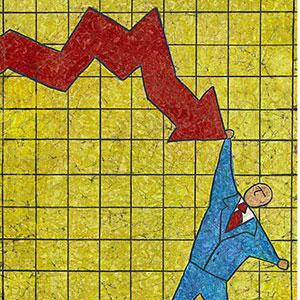 Morgan Stanley
(
MS
) was the lead underwriter for
Facebook
's (
FB
) initial public offering, and liked the stock so much that it bought in bigtime. Now, Morgan Stanley investors are paying the price.
The company's own money-management team bought more than 2% of the shares sold in the offering, Bloomberg
reports
. Its Investment Management unit bought 10 million shares at $38 each, plowing about $380 million into the IPO. In fact, Morgan Stanley has become the sixth-largest shareholder in the company.
A dozen funds in that unit each spent 6.8% of their net assets buying Facebook shares at $38 each, which was the IPO price. But shares of Facebook have tumbled since then, closing Wednesday at $23.29, and some of Morgan Stanley's funds began unloading the stock in June.
One of the biggest funds buying into Facebook was Morgan Stanley's
Focus Growth
(
AMODX
), which bought 2.81 million shares. Facebook became that fund's third-largest holding. And now, the former superstar fund trails 73% of its peers in terms of growth this year, returning only 15%. It even lagged its benchmark, the
Russell 1000 Growth Index
(
$RLG
), which rose 19% including dividend reinvestment.
This news has produced any number of theories. Let's turn to
Dealbreaker
for a few of them. Did Morgan Stanley know this stock was going to be a dog, and did it bite the bullet and take more shares internally so as not to anger clients, wonders Matt Levine. Or did Morgan Stanley volunteer to help Facebook by taking a big chunk of said dog?
But Morgan Stanley isn't crying too hard over this. As the lead underwriter in the IPO, it received the largest share of the estimated $100 million in profits made collectively by the banks underwriting the deal.
The underwriters made those profits mostly through a win-win scenario common in IPOs, The Wall Street Journal
reports
. The underwriters get to sell about 15% more shares than the total deal size. They're selling shares they don't actually own, in essence shorting their own deal.
If the IPO is a disappointment and the stock price drops, the underwriters go in and buy those shares at a lower price than which they sold -- thus making a profit. If the IPO is a success and the stock price rises, then the underwriters go in and exercise their overallotment, buying more shares at the IPO price -- thus making a profit.
More from Top Stocks