Worst fee-greedy airlines
These airlines have taken a la carte flying to a new level, charging for everything you can think of and then some.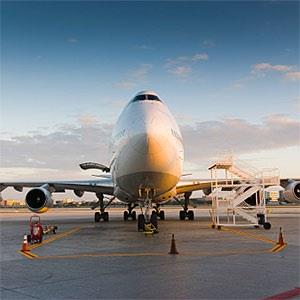 Flying just isn't the same as it used to be. You'd pay to either sit in coach or first-class and would get some sort of food and drink and you could safely assume your bags, your choice of seats and boarding passes would all be included.
If you haven't flown in a while you might have missed the conversion to
a la carte
aviation. Airlines have feasted on fees consumers have to fork over if they want to, say, bring luggage or not sit in a middle seat or actually sit with members of their own families.
No airline has made fees more part of its bottom line that
Spirit, which has a fee
for just about anything from carrying on a bag ($25) to booking by phone ($10). The airline industry calls the practice "unbundling," with the idea being that there is a basic airfare and most anything on top of the basics you can pay for if you want it. Spirit, as a discount airline, often starts out with the lowest prices -- which could remain cheap if you don't pick your seat or bring on a bag or anything else that can move up the price.
The larger carriers have joined the fee game, not nearly to the extent of Spirit, which draws nearly 40% of its revenue from the dreaded fees, also known as ancillary revenue.
Here is a list of the airlines that make the biggest percentage of their income from charging fees to consumers, according to a study by the ancillary revenue consultancy IdeaWorksCompany:
Spirit(38.5%)
Allegiant (29.9%)
Jet2.com (26.5%)
Ryanair (21.8%)
Tiger Airways (20.8%)
While the airlines that make the biggest percentage of their revenues from fees we humble travelers have to pony up are mainly discount airlines, the major carriers still collect boatloads of cash from fees. Here are the U.S. airlines that collect the most in fees:
United ($5.4 billion)
Delta ($2.6 billion)
American ($2 billion)
Southwest($1.7 billion)
US Airways ($1.1 billion)
The abundance of fees and how different airlines handle them can be incredibly confusing for travelers. JetBlue and Southwest, for example, are holdouts when it comes to certain fees. JetBlue allows travelers to bring one suitcase on board as part of the fare and Southwest allows two. Also, Southwest allows passengers to change flight reservations without the standard penalty most airlines assess -- often $200 plus the difference in fare.
So when you're booking a flight, be sure to check not only what the airfare is going to be but also what "extras" you can expect to add in, like bringing a suitcase. Check sites that detail the various airline fees including Kayak.com, TravelNerd.com and SmarterTravel.com to help come up with a more realistic total.
Also, if you have a particular airline's credit card, check to see if you get certain fees waived.

More from MSN Money:
DATA PROVIDERS
Copyright © 2014 Microsoft. All rights reserved.
Fundamental company data and historical chart data provided by Morningstar Inc. Real-time index quotes and delayed quotes supplied by Morningstar Inc. Quotes delayed by up to 15 minutes, except where indicated otherwise. Fund summary, fund performance and dividend data provided by Morningstar Inc. Analyst recommendations provided by Zacks Investment Research. StockScouter data provided by Verus Analytics. IPO data provided by Hoover's Inc. Index membership data provided by Morningstar Inc.
MORE BUSINESS TRAVEL TIPS FROM CITIBUSINESS® / AADVANTAGE®