Jobs' health may weigh on market
Futures trading suggests a lower open for stocks on Tuesday after Apple's CEO takes his second medical leave in two years. Citigroup and IBM report results Tuesday. Oil drifts lower.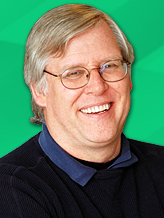 Updated: 10:20 p.m. ET
Stocks look to open lower on Tuesday in part because of worries about the health of
Apple (AAPL)
CEO Steve Jobs.
Jobs announced Monday morning that he was taking his second medical leave of absence in two years. He has survived a strain of pancreatic cancer that required a leave in 2004 and had a liver transplant in 2009.
Apple shares were off 6.2% in Germany after falling as much as 8.8% on the news. U.S. financial markets were closed Monday for the Martin Luther King holiday. Apple had closed Friday at $348.48, up 0.8% on the the day and 8% for the month.
Futures trading suggests a lower open for stocks on Tuesday, with the steepest losses coming in futures on the
Nasdaq-100 Index ($NDX.X)
. The March contract on the index was down 22.5 points, or 1.2%, to 2,297 at 10:20 p.m. ET. Apple represents more than 20% of the market value of the Nasdaq-100.
Stocks finished higher last week for the seventh straight week, as measured by the
Standard & Poor's 500 Index ($INX)
and the
Dow Jones industrials ($INDU)
. The
Nasdaq Composite Index ($COMPX)
had its seventh gain in eight weeks.
While U.S. markets weren't open, stocks in non-U.S. markets were mostly flat during the day but moved lower in electronic trading overnight. Crude oil was trading below $91 a barrel. Gold was down slightly at $1,359.20 an ounce. Silver and copper also were lower. The dollar moved higher against major currencies.
Apple's first-quarter results on tap

There was
lots of speculation
today about the seriousness of Jobs' leave, if only because he did not say when he planned to return. When he took his last leave, Jobs said he'd return in six months and did.
Tim Cook will take care of Apple's day-to-day operations, as he did in 2009. That comforted some analysts, but the fact is that Jobs has been Apple and Apple has been Jobs since he returned to the company in 1997.
Apple is scheduled to report
fiscal-first-quarter​
earnings after Tuesday's close, with a conference call at 5 p.m. ET. Analysts are expecting the company to report $5.39 a share on revenue of $24.33 billion. That would be up 46.8% in earnings and 55.1% in revenue from a year ago.
Apple itself had projected earnings of $4.80 a share and revenue of $23 billion, but the company is notorious for low-balling its guidance. About 76% of its business is now iPhones and related peripherals, iPods and iPad tablet devices -- businesses that are growing far more rapidly than its computer business.
A big day for earnings 
Apple's report will come on a day featuring reports from
Citigroup (C)
and
IBM (IBM)
. Citigroup reports before the open; IBM's report comes after the close.
Citigroup closed Friday at $5.13, a gain of 1.8%, after hitting a 52-week high of $5.15. The stock is up 8.5% this month after rising 55% in 2010. Analysts see the banking giant earning 8 cents a share for the quarter and 39 cents a share for the year after nearly collapsing in 2008 and 2009.
The company has been paring back operations and pushing noncore businesses and problem businesses into a separate company. Included in this group is its consumer finance business.
IBM shares closed Friday at $150, a 52-week high. The shares are up 109% from their post-2008-crash bottom of $71.74.
The company is seen reporting $4.08 a share on revenue of $28.3 billion, up from $3.59 a share and revenue of $27.2 billion a year ago. Analysts are hoping Big Blue will report a big gain in technology services contracts.
A key question, Reuters noted last week, is whether IBM has reversed a decline in signings of services contracts, including bookings for outsourcing and other information technology projects. Signings have been a disappointment in recent quarters and reflect caution on the part of corporate and government clients.
Tuesday will also feature a report on manufacturing in New York state and the National Association of Home Builders' Housing Market Index, a measure of builder confidence about the future.
Airbus says it beat Boeing
Boeing (BA)
shares may be pressured Tuesday after Airbus said today that it took in 574 net new aircraft orders last year, beating Boeing for the third year running. The gains came as the international aviation market rebounded more strongly than expected from the steepest drop in its history.
Airbus, part of European Aeronautic Defence and Space (EADSF), said 2010 orders were worth $74 billion at list prices, that it delivered a record 510 aircraft last year, and predicted even more deliveries this year.
A year earlier, Airbus took in just 271 net orders as the global economic slowdown led airlines to cancel or delay existing orders and stop making new ones.
Boeing this month reported that it took in 530 net orders in 2010 and delivered 462

aircraft.
Post continues after video.

Coming up later this weekEarnings:
Reports are due Wednesday from
Goldman Sachs (GS)
,
Wells Fargo (WFC)
and
US Bancorp (USB)
. Coming Thursday: earnings from
Google (GOOG)
,
Morgan Stanley (MS)
and
Union Pacific (UNP)
. Friday will feature reports from
Bank of America (BA)
and
General Electric (GE)
.
Economic reports:
Mortgage applications, from the Mortgage Bankers Association, and housing starts and building permits, from the Commerce Department on Wednesday. Thursday's reports includes weekly jobless claims from the Labor Department, existing-home sales from the National Association of Realtors and manufacturing in the region covered by the Federal Reserve Bank of Philadelphia.
U.S. investors won't get in on Facebook offer
Goldman Sachs decided to exclude U.S. clients from the private offering of as much as $1.5 billion in shares of social-networking company Facebook, citing "intense media attention."

Goldman said in a statement that the move came after officials at the New York securities firm "concluded the level of media attention might not be consistent with the proper completion of a U.S. private placement under U.S. law."

Private placements like the Facebook deal are subject to strict SEC guidelines, and Goldman's statement today suggested that executives grew concerned that huge interest in the offering could expose the securities firm to regulatory vulnerability.

A total of about $7 billion in orders for Facebook shares has poured in, o a source told The Wall Street Journal. That means it is highly likely that Goldman still can pull off the offering at its original size without U.S. investors. Chinese demand is especially strong, a source told the Journal.
Where things stand
As of Friday, the Nasdaq-100 Index and the S&P Midcap 400 Index ($MID.X) have recovered all of their losses from their highs in 2007. 
The Dow, the S&P 500 and the Nasdaq are still down 16.7%, 17.4% and 3.6% below their peaks in October 2007, respectively. They are up 1.8%, 2.8% and 3.9%, respectively, so far in January.

The Dow Jones Transportation Average ($DJT) is 6.9% above its October 2007 high, but its all-time high didn't occur until June 5, 2008. The index is 4.8% below that level.
That is a good point! steve jobs is the one that kept apple alive. With his creativity and wisdom,he started a new form of space age techs that put apple in the spot light! the investors made money on his ideas!! sad fully to say if steve jobs steps down ,i do not think apple will be the same again!! Mr.jobs has shown his worthiness to the business

 I personally think Apple products are junk with a great marketing scheme and hype behind them
of the many years apple and other companies have been selling their phones/ipads and other mobile products there was always a
BURNING QUESTION i had
.........
WHAT ABOUT THE SECURITY
OF THE PRODUCTS THEY SELL......last night i finally saw a news segment that brought that up; 10 years after the fact that many people have had the phones hacked and info stolen and yet the people still didn't ask; haven't asked; don't care to ask......but i can do my banking thru my web browser on my phone they say....
WHERES THE SECURITY PROGRAMS TO KEEP YOUR PHONE SECURE
....................​.
yaaaaaaaaa shut.t.f.u.!!
If the fact that Jobs has gone out on medical leave actually effects the market then that should tell us all the market is looking for any excuse to pull back. I personally think Apple products are junk with a great marketing scheme and hype behind them. For those who own Apple stock, it could be a rough ride today and in the next weeks if it unfolds that Job's health is declining rapidly.

looks as though apple going to go the way of microsoft; sell a product that's faulty make billions and then reinvent the same cr@p and make a few billion more and laugh at all the suckers!!
gates should be in jail along side madoff for his swindling of the global consumers; where's the EU and the law suit, they should be good for at least one more before collapsing under their own stupidity!!!!
Are you sure you want to delete this comment?
DATA PROVIDERS
Copyright © 2013 Microsoft. All rights reserved.
Fundamental company data and historical chart data provided by Morningstar Inc. Real-time index quotes and delayed quotes supplied by Morningstar Inc. Quotes delayed by up to 15 minutes, except where indicated otherwise. Fund summary, fund performance and dividend data provided by Morningstar Inc. Analyst recommendations provided by Zacks Investment Research. StockScouter data provided by Verus Analytics. IPO data provided by Hoover's Inc. Index membership data provided by Morningstar Inc.
MARKET UPDATE
NAME
LAST
CHANGE
% CHANGE
There's a problem getting this information right now. Please try again later.
NAME
LAST
CHANGE
% CHANGE
There's a problem getting this information right now. Please try again later.
Market index data delayed by 15 minutes
[BRIEFING.COM] The major averages spent the entire session in a steady downtrend, but despite persistent selling pressure, today's losses were limited in scope. The Dow, S&P 500, and Nasdaq shed between 0.2% and 0.3% while the Russell 2000 lagged, falling 0.9%.

The underperformance of the Russell 2000 was likely owed in part to tax-loss selling, which tends to pick up this time of year. Small-caps often feel that pinch in a stronger fashion than large-cap issues since individual ... More
More Market News
Currencies
NAME
LAST
CHANGE
% CHANGE
There's a problem getting this information right now. Please try again later.