What's ahead for stocks: Japan and the Fed
The cost of rebuilding after Friday's earthquake and tsunami will start to come into focus; Japanese stocks plunge in Monday trading. Investors face a Federal Reserve meeting, key inflation reports and earnings from Nike and Ross Stores.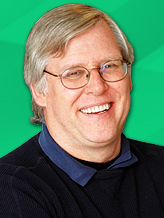 Updated: 3:30 a.m. ET Monday, March 14
If you're wondering how traders in U.S. markets viewed the earthquake and tsunami in Japan, it was this: clearly a terrible problem for the Japanese, but an opportunity for everyone else.

The earthquake and the tsunami that followed devastated the Japanese coastline northeast of Tokyo, with a death toll estimated at more than 10,000 and climbing. Railroads and highways, port facilities and power grids were a mess. Many manufacturers shut down their operations.
Japanese utility staff and authorities spent the weekend trying to contain the potential meltdown of nuclear reactors at the Fukushima Daiichi facility in northeastern Japan. Early Monday Tokyo time, it wasn't clear exactly what the damage was to the reactors.
There is an assumption of a partial meltdown at one reactor, with problems growing at two more reactors, but the nuclear experts told CNN on Sunday that they believe the possibility of massive radiation exposure remains low -- at least for now. More than 180,000 people have evacuated the area, and up to 160 may have been exposed to radiation, The Associated Press reported.
The immediate aftermath of the quake will be a slowdown of Japan's economy, the world's third-largest. Indeed, Japanese stocks dropped right from the open and never recovered. The Nikkei 225 Index ($JP:N225) fell 634 points, or 6.2%, to 9,640.29 in Monday trading, its biggest percentage loss since Dec. 2, 2008.  
Shares of Toyota Motor (TM) fell 7.9% in Tokyo, with electronic companies Hitachi off 16.2% and Toshiba off 16.3%. Tokyo Electric Power, the company that operates the troubled nuclear power facility, plunged  off 23.6%.
The Bank of Japan pumped $183 in liquidity into the nation's banking system so that Japan's financial system wouldn't seize up.
The dollar rose nearly 0.9% against the yen. The yen was quoted at 82.37 to the dollar early Monday.
The reconstruction that will come in Japan also means heavy spending to fix as much as possible and rebuild what can't be fixed. That's opportunity, and that's a big reason why the U.S. stock market rallied late Friday, with the Dow Jones industrials ($INDU) finishing with a 60-point gain on the day.
You could see that mentality at work with Caterpillar (CAT), whose shares dropped to $97.01 right after the open and jumped 3.6% to $100.50 before closing at $100.02. The gain was worth 12.3 points of the Dow's gain.
That mentality may offer U.S. markets a boost in the weeks ahead. Futures trading late Sunday, however, suggested U.S. stocks will open lower, with the Dow down at least 70 points. Light sweet crude oil, the benchmark U.S. crude, was trading at $99.48 a barrel at 3 a.m. Monday in electronic trading .
But investors will ponder other issues, including an important Federal Reserve meeting and a number of big inflation reports. Earnings are also due from Nike (NKE), Ross Stores (ROST) and and teen retailer Pacific Sunwear (PSUN).
U.S. stocks finished lower for the week, with the Dow down 1% and the Standard & Poor's 500 Index ($INX) down 1.3%. The Nasdaq Composite Index ($COMPX) dropped 2.5%. The Dow is up 4% for the year, with the S&P 500 up 3.7% and the Nasdaq up 2.4%.
A long, tough recovery ahead for Japan
The Japanese recovery may take some time to get started and longer to complete.
One problem, Nomura Securites noted Sunday, is that roads, bridges, power lines and the like were seriously damaged over a broad area. 
Second, the area affected by the Sendai earthquake has a large number of technology-related manufacturing facilities. It was unclear, however, how badly these were damaged and what shutdowns may do to supplies of flash-memory chips and other semiconductors used in smart phones and tablet devices.
Another: The government's deficit as a percentage of gross domestic product is three times larger than the U.S. government deficit, according to the Visual Economics website. Plus, the Japanese economy has struggled in recent years. So how the recovery is financed may be tricky.
Despite the presence of technology companies in northeastern Japan, the regional economy still is heavily influenced by agriculture and lumber. The center of Japanese manufacturing is south of Tokyo. SanDisk (SBNK), which makes flash-memory chips, noted that its two joint venture plants, operated with Toshibia, are 500 miles from the quake's epicenter.

Plus, many Japanese manufacturers have shifted operations to other countries.

At the same time, Japan has experience recovering from big earthquakes. The January 1995 Kobe quake struck at the center of Japanese industry. The effect of the recovery effort on the Japanese economy was very positive and measurable within two months of the quake.

So, that means new demand for steel, aluminum, copper, wood, textiles, concrete and the like. Some of the demand will be met by domestic suppliers.

But it also may require outside suppliers. Like Caterpillar. Or General Electric (GE), up 1.3% to $20.38 on Friday. Or Siemens (SI), the German industrial giant, up 0.2% to $127.13 in New York. Or Jacobs Engineering (JEC), up 4.2% to $49.08. Or Freeport-McMoRan Copper & Gold (FCX), which ships much of the copper ore from its giant mine in Indonesia to refineries in Japan. Its shares were up 3.5% to $49.48 on Friday.

And that's just a start.

There's an important offset to this bullish scenario: China.

Economic reports suggest the Chinese economy is losing some strength as the government tries to contain inflation. It ran a rare deficit in February, a major cause for Thursday's nasty U.S. sell-off. If that trend continues, the effects on the global economy and U.S. stocks will be much bigger.
Markets for the week






3/11/2011




3/4/2011




% chg.




YTD chg.
Dow industrials




12,044.40




12,169.88




-1.03%




4.03%
S&P 500




1,304.28




1,321.15




-1.28%




3.71%
Nasdaq 




2,715.61




2,784.67




-2.48%




2.36%
Russell 2000




802.83




824.99




-2.69%




2.45%
Crude oil 




$101.16




$104.42




-3.12%




10.70%
(per barrel)




 




 




 




 
U.S. Dollar Index 




76.77




76.42




0.46%




-3.18%
10-yr. Treasury




3.39%




3.49%




-2.84%




2.66%
Gold




$1,421.80




$1,428.60




-0.48%




0.03%
(per troy ounce)
























The Fed meets; time to pay attention
The Federal Reserve's Federal Open Market Committee meets on Tuesday. Don't expect the Fed to change interest rates. But it's time to pay close attention to what the Fed says about its $600 billion bond-buying plan.
The program is dubbed QE2, short for the second round of quantitative easing. The central bank started buying $600 billion of Treasury securities in a program set to end by June 30.
Reviled by conservative economists as inflationary, unsuccessful and worse, the QE2 program is praised by others as having kept interest rates relatively low and given the stock market a huge lift since August and helped the economy work through the soft patch created by the 2010 European debt crisis.
So what you want to hear from the Fed is how it plans to end the plan. If it's a very abrupt end, it could push interest rates higher, and there's a worry about how that might affect the economy.
Elsewhere in the economy
It's a big week for the economy. Here's a quick rundown.
Tuesday:
The Federal Reserve Bank of New York's
Empire State Manufacturing Survey
and the National Association of Home Builders'
March housing index
.
Wednesday
:
Housing starts
for February and the February
producer price index
(PPI). The latter will be watched closely because of the concern about rising energy and food costs.
Thursday:
The
consumer price index
(CPI) for February plus
industrial production
and
capacity utilization
for February. Like the PPI, expect a startling headline number. The Conference Board will report on
leading economic indicators
. The Philadelphia Federal Reserve Bank's March
manufacturing survey
is also on tap. And, given the disappointment with this past week's report on jobless claims, Thursday's jobless claims report will get close attention.
Two analyst meetings
Chevron
(CVX)
and
Hewlett-Packard (HPQ)
will hold analyst meetings on Monday. The Chevron meeting will let analysts quiz the company on its economic outlook and its outlook for oil prices.
Hewlett-Packard's meeting may be contentious. Its last earnings report was a disappointment, and shares have fallen 14%. In addition, there's been criticism over how HP appointed five new directors in January. They include Meg Whitman, the former CEO of
eBay (EBAY)
and unsuccessful candidate for governor of California.
 A report by Institutional Shareholder Services said CEO Leo Apotheker played too much of a role in the selection of the directors. The
corporate-governance​
advisory firm recommended a vote against three of the new directors at this year's annual meeting.
Earnings: Nike, Ross Stores, Pacific Sunwear

This is not a heavy week for earnings. There are several worth watching, including;
Pacific Sunwear
reports after Tuesday's close. It's a big outdoor apparel retailer, and, as
Rick Aristotle Munarriz noted on The Motley Fool this week
, "PacSun has been an all-weather dud. You have to go back to the summer of 2008 to find the last time that it came through with a profitable quarter." The company is expected to report a loss of 32 cents a share for its fiscal fourth quarter. A year ago, it lost 26 cents a share.
After Thursday's close,
Nike
is expected to report
fiscal-third-quarter​
earnings of $1.11 a share, up 9.9% from $1.01 a year ago. The key to Nike, however, is its future orders estimate. When it reported
fiscal-second-quarte​r
results on Dec. 21, it had $7.7 billion in futures orders due by the end of April, up 11% from a year ago.
Ross Stores
is expected to report $1.37 a share in earnings for its fiscal fourth quarter, up 17.7% from a year ago for its fiscal third quarter. Revenue for the discount apparel retailer is expected to rise 7.1% to $2.12 billion. This is a company Wall Street likes. The stock is up 28.2% since Oct. 1. A reasonable question is if the shares are too pricey.
DATA PROVIDERS
Copyright © 2013 Microsoft. All rights reserved.
Fundamental company data and historical chart data provided by Morningstar Inc. Real-time index quotes and delayed quotes supplied by Morningstar Inc. Quotes delayed by up to 15 minutes, except where indicated otherwise. Fund summary, fund performance and dividend data provided by Morningstar Inc. Analyst recommendations provided by Zacks Investment Research. StockScouter data provided by Verus Analytics. IPO data provided by Hoover's Inc. Index membership data provided by Morningstar Inc.
MARKET UPDATE
NAME
LAST
CHANGE
% CHANGE
There's a problem getting this information right now. Please try again later.
NAME
LAST
CHANGE
% CHANGE
There's a problem getting this information right now. Please try again later.
Market index data delayed by 15 minutes
[BRIEFING.COM] The major averages spent the entire session in a steady downtrend, but despite persistent selling pressure, today's losses were limited in scope. The Dow, S&P 500, and Nasdaq shed between 0.2% and 0.3% while the Russell 2000 lagged, falling 0.9%.

The underperformance of the Russell 2000 was likely owed in part to tax-loss selling, which tends to pick up this time of year. Small-caps often feel that pinch in a stronger fashion than large-cap issues since individual ... More
More Market News
Currencies
NAME
LAST
CHANGE
% CHANGE
There's a problem getting this information right now. Please try again later.