3 tech stocks to buy for the dividends
These companies won't soar like other plays in the sector, but they make for great income sources.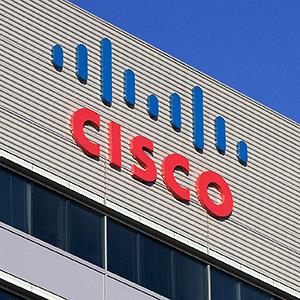 By Jeff Reeves
Finding the best tech stocks to buy can be hard in any market, considering the fast-moving nature of the technology sector.

But it's especially hard for income-oriented investors, given that many of the best tech stocks out there are high-growth companies plowing money into expansion instead of dividends.
If you're looking for good dividend stocks in the technology sector, then it's important to acknowledge that these names are naturally not the same as the sexiest small-cap tech stocks out there. Most of these players are older and more mature technology companies, with the largest part of their growth behind them. That maturity isn't a bad thing, though -- just like the dividend stocks among consumer staples stocks or utility stocks, a mature and stable company is frequently the best source of dividends.
Just don't expect 100 percent earnings growth each quarter.
If you're willing to accept a more modest rate of growth in your tech stocks in exchange for big dividends, here are three of the best tech stocks to buy for income right now:
Seagate Technology

Dividend yield: 2.9 percent

Hard drive maker Seagate Technology (STX) has soared roughly 50 percent in the last 12 months. This alone should prove that the hardware company isn't as dead as some had thought a few years ago when all that hype about a "post PC" age was front and center.
It's fair to point out that Seagate did stop paying its dividend during the 2008-2009 downturn, and waited until 2011 to reinstate it. It's also fair to say that Seagate isn't much of a player in smartphone and tablet storage, which is a risk.
However, the rise of mobile has also resulted in a rise of memory storage "in the cloud" -- which means brisk business for Seagate servers and cloud storage drives. After all, the stuff that isn't on your smartphone has to be stored somewhere.
As a result, revenue has remained very firm in the last few years -- even after this big run in share price, STX has a forward price-to-earnings ratio of about 10 right now.
And the refreshed Seagate dividend is now 43 cents per share quarterly -- more than four times the 10 cents per share it was paying in early 2008. The nearly 3 percent yield makes it comparable to other dividend stocks, even outside of the tech sector.
That dividend still looks solid, too -- at just 30 percent of next year's earnings. That could portend even more dividend growth for Seagate.
GarminDividend yield:
3.4 percent
Yes, that
Garmin
(
GRMN
). While GPS sales aren't going like gangbusters thanks to the rise of smartphone navigation programs, this firm does much more than those suction cup-mounted gadgets for your car.
Garmin is involved in both airplane and marine navigation systems, as well as in-dash systems supplied to automakers ranging from lower-end Suzukis to luxury vehicles from Mercedes-Benz. There is also a big push into trucking and logistic GPS technology.
At the same time, GRMN is seeking out new applications for its technology that include pet location technology for lost dogs, fitness apps for runners, back-up cameras for vehicles and dash cams to help record what goes on in front of drivers to protect police or commercial drivers from liability issues.
This diverse product catalog has allowed Garmin to tack on 60 percent gains in the last 12 months on optimism about its future.
Sales have admittedly been a bit flat, but the company continues to book earnings growth thanks to better margin products and a $300 million stock buyback plan last year.
As for dividends, Garmin pays 48 cents quarterly which is good for a 3.4 percent yield. GRMN had about $1.2 billion in cash on the books at the end of June -- enough to pay more than three years' worth of dividends without dipping into a penny of cash flows. For a high-yield dividend stock, that's a good place to be.
Between upside in share price and a juicy dividend, there's a lot to like about Garmin over other tech stocks right now.
Cisco Systems

Dividend yield: 3.1 percent

Cisco (CSCO) stock admittedly hasn't been very impressive over the last few years based on share price alone. The stock is up just 21 percent in the last five years vs versus March 2009 lows versus 113 percent for the S&P 500 index.
But for long-term dividend investors, the stock could hold serious potential as a value play -- especially at current pricing. Cisco yields 3.5 percent in dividends, which is on par with consumer staples dividend stocks, including Coca-Cola (KO) or Procter & Gamble (PG).
Cisco doesn't have a long dividend history, but it initiated a dividend in 2011 at 6 cents per share quarterly, and it has already tripled that to 19 cents. Furthermore, even after this steep increase, the dividend payout ratio is about 35 percent of projected FY2015 earnings. That's easily sustainable, and even ripe for future increases in dividends.
Sure, the most recent Cisco earnings did rattle some folks with news of layoffs, and flat revenue -- not a good sign for a company that has struggled with its top line and profits previously. But investors have heard this story many times before, so the narrative isn't new, and don't forget that CSCO actually topped expectations in earnings in the details.
With a forward price-to-earnings ratio of just under 11 and a hefty $45 billion in the bank, Cisco seems to be a fair value at current pricing. Long-term investors who want to play the tech sector with solid dividend stocks could do worse than Cisco.
Also check out two more tech stocks to buy for the dividends.

More from InvestorPlace
As of this writing, Jeff Reeves did not hold a position in any of the aforementioned securities.
Are you sure you want to delete this comment?
DATA PROVIDERS
Copyright © 2014 Microsoft. All rights reserved.
Fundamental company data and historical chart data provided by Morningstar Inc. Real-time index quotes and delayed quotes supplied by Morningstar Inc. Quotes delayed by up to 15 minutes, except where indicated otherwise. Fund summary, fund performance and dividend data provided by Morningstar Inc. Analyst recommendations provided by Zacks Investment Research. StockScouter data provided by Verus Analytics. IPO data provided by Hoover's Inc. Index membership data provided by Morningstar Inc.
MARKET UPDATE
NAME
LAST
CHANGE
% CHANGE
There's a problem getting this information right now. Please try again later.
NAME
LAST
CHANGE
% CHANGE
There's a problem getting this information right now. Please try again later.
Market index data delayed by 15 minutes
[BRIEFING.COM] The major averages punctuated a solid week with a subdued Friday session. The S&P 500 shed 0.2% to narrow its weekly gain to 1.7%, while the Nasdaq Composite (+0.1%) displayed relative strength. The tech-heavy index finished the week in line with the benchmark average.

Market participants went into today's session expecting to hear some new insight from Fed Chair Janet Yellen, who delivered the keynote address at this year's Jackson Hole Symposium. Unfortunately, the ... More
More Market News
Currencies
NAME
LAST
CHANGE
% CHANGE
There's a problem getting this information right now. Please try again later.