30,000 HSBC layoffs only the beginning
The financial sector has seen lots of job cuts, and Wall Street should brace for more -- perhaps 80,000 by year's end.
By Jeff Reeves, Editor, InvestorPlace.com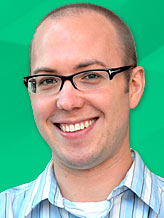 In July, as financial-sector layoffs mounted, a top executive search firm estimated as many as 80,000 jobs might go in this coming round of financial layoffs.
"This is kind of like the beginning of a tsunami," said Richard Stein of Caldwell Partners. "You don't get it in one go -- it comes in sort of short shock waves."
Well, those shock waves have kept coming, with Monday's brutal announcement from HSBC (HBC) in London that by 2013 it will cut an additional 25,000 jobs on top of 5,000 posts already being eliminated. But if recent news is any indication, the layoffs are far from over.

Financial-sector layoffs have reached a fever pitch as bank earnings have rolled out. Just a few of the announcements include:
Barclays (BCS), another top England bank, announced it will lay off several hundred workers soon in addition to 600 earlier in the year.
Switzerland's UBS (UBS) has been rumored to be considering layoffs of up to 5,000 people in July.
Credit Suisse (CS), another Swiss bank, plans to ax about 2,000 staffers, mostly in Europe, despite weathering the financial crisis better than eurozone peers.
That's a staggering total, and it doesn't include layoffs we haven't had confirmed or had leaked to the press yet. And if you haven't noticed, most of those big banks are abroad.
So the nagging question is not whether Wall Street will take a similar hit but when.
In June, Goldman Sachs (GS) warned that 230 jobs could be on the chopping block. After poor earnings in July, it upped that number to 1,000. But that could be only the beginning.
For instance, struggling financial stock Bank of America (BAC) surely cannot sustain its work force of nearly 290,000 for much longer. Revenue is stagnant, the company just posted an ugly loss of 90 cents per share in July, and the stock, trading below $10, is approaching a new 52-week low.
Consolidation has been the name of the game for the better part of two years, and that creates redundancies. Even healthier banks like First Niagara (FNFG) will see jobs vanish because of recent acquisitions -- including a move by FNFG this week to buy 195 retail branches from HSBC, on top of previous buyouts of National City Bank and Harleysville National. First Niagara has made those moves to achieve reach and economies of scale, both of which come with the benefit of streamlined operations.
Further, many experts think the financial sector didn't cut deep enough in 2009 and has resumed hiring too quickly. As the Wall Street Journal columnist David Weidner noted a few weeks ago: "The securities industry still employs about 800,000 people nationwide, according to the Securities Industry and Financial Markets Association. That is only 7.8% fewer than the all-time high, and roughly the same as in 2006, when Bear Stearns Cos. and Lehman Brothers Holdings Inc. still roamed the earth." In short, the financial sector is staffed much like it was before the crash.
If recent headlines are any indication, the financial sector is looking to change that fact in a hurry.
Jeff Reeves is the editor of InvestorPlace.com. As of this writing, he held a long position in Bank of America stock. Follow him on Twitter via @JeffReevesIP and become a fan of InvestorPlace on Facebook.
Related Articles

What did you expect?  T-Party is cutting programs on an
 ideological basis and not on fiscal impact. ..ding ding, there go THOUSANDS of jobs.  You have Michbaby proclaiming his top priority is to see Obama is not re-elected.  NOT a priority for creating jobs, (where is their bill) NOT a priority of stabilizing the Housing Market.  NOT a priority of turning the economy around' ,   Unless the Right changes their priorities REALLY quickly, we are all going to continue suffering at the hands of Ideologs..NOT statesmen. 
Are you sure you want to delete this comment?
DATA PROVIDERS
Copyright © 2014 Microsoft. All rights reserved.
Fundamental company data and historical chart data provided by Morningstar Inc. Real-time index quotes and delayed quotes supplied by Morningstar Inc. Quotes delayed by up to 15 minutes, except where indicated otherwise. Fund summary, fund performance and dividend data provided by Morningstar Inc. Analyst recommendations provided by Zacks Investment Research. StockScouter data provided by Verus Analytics. IPO data provided by Hoover's Inc. Index membership data provided by Morningstar Inc.
MARKET UPDATE
NAME
LAST
CHANGE
% CHANGE
There's a problem getting this information right now. Please try again later.
NAME
LAST
CHANGE
% CHANGE
There's a problem getting this information right now. Please try again later.
Market index data delayed by 15 minutes
[BRIEFING.COM] S&P futures vs fair value: -5.50. Nasdaq futures vs fair value: -13.00. Nasdaq at... NYSE Adv/Dec 0/0... Nasdaq Adv/Dec 0/0.
More Market News
Currencies
NAME
LAST
CHANGE
% CHANGE
There's a problem getting this information right now. Please try again later.