7-Eleven targeted in human smuggling raid
Authorities were concerned that store owners in New York, Virginia and elsewhere had set up a 'modern-day plantation system.'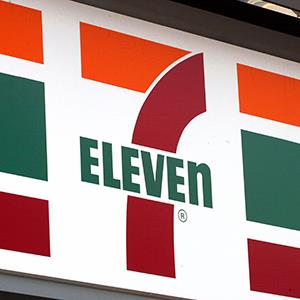 Remember when
7-Eleven
's biggest worry in New York was whether or not Mayor Michael Bloomberg was going to ban Big Gulps? It turns out those were the good old days.
On Monday morning, agents from the Department of Homeland Security raided 14 7-Eleven shops in New York and Virginia.

The New York Times reports that nine store owners and managers have been arrested on charges of harboring undocumented immigrants smuggled from Pakistan, stealing identification information for them and not paying them the minimum wage.
Roughly 40 7-Eleven locations in all were investigated as part of a nationwide sweep that now includes locations in Florida, Illinois, Maryland, Michigan, New Jersey and Pennsylvania.

Agents arrested 20 people across the country and charged them with wire fraud, money laundering and using fake Social Security numbers to pay their workers. The smuggled workers allegedly were forced to work more than 100 hours a week as the 7-Eleven owners raked in more than $180 million from the scheme.
Newsday reports that a majority of the raids took place in Suffolk County, Long Island, where federal authorities told ABC News that store owners had set up a "modern-day plantation system." The workers were forced to live in residences owned and run by the store owners and, after the raid, may face deportation.
7-Eleven, meanwhile, e-mailed the following statement to The Huffington Post to offer its position on the raids:
7-Eleven, Inc. has cooperated with the government's investigation. All of our franchise owners must operate their stores in accordance with laws and the 7-Eleven franchise agreement. 
7-Eleven, Inc. will take aggressive actions to audit the employment status of all its franchisees' employees. 
7-Eleven, Inc. is taking steps to assume corporate operation of the stores involved in this action so we can continue to serve our guests. 
We continue to cooperate with federal authorities in this matter.

I always wondered why 7-11's were always run by people from the Middle East.   You very seldom every see a 7-11 that is owned and operated by an American.   Very strange - I'm surprised it took the law so long to figure this out.    It's totally disgusting.  
All all these illegal aliens come over here - get our jobs for 1/4 of the price that Americans that were born and raised  here would make and also are taking the jobs away from the Americans that were born and raised here.   It's totally pathetic.   Then the illegal's wonder why us Americans that are born and raised here are disgusted with the illegal races that are here???    And why there are 100,000's or more Americans that are out of work and have to go on the welfare system to survive - it just disgusts me and it isn't fair or right.   
Are you sure you want to delete this comment?
DATA PROVIDERS
Copyright © 2014 Microsoft. All rights reserved.
Fundamental company data and historical chart data provided by Morningstar Inc. Real-time index quotes and delayed quotes supplied by Morningstar Inc. Quotes delayed by up to 15 minutes, except where indicated otherwise. Fund summary, fund performance and dividend data provided by Morningstar Inc. Analyst recommendations provided by Zacks Investment Research. StockScouter data provided by Verus Analytics. IPO data provided by Hoover's Inc. Index membership data provided by Morningstar Inc.
MARKET UPDATE
[BRIEFING.COM] The S&P 500 trades higher by 0.4% with all ten sectors sporting gains. The benchmark index has extended this week's gain to 1.6%, while the Dow Jones Industrial Average (+0.4%) is now higher by 2.0% since last Friday.

The Leading Indicators report for August was up 0.2%, while the Briefing.com consensus expected a reading of 0.4%. That followed a revised increase of 1.1% for July (from 0.9%). Nasdaq +13.77 at 4607.2... NYSE Adv/Dec 1867/883... Nasdaq Adv/Dec ... More
More Market News