E. coli prompts large beef recall
The latest batch of potentially tainted meat comes amid arguments over new US labeling laws.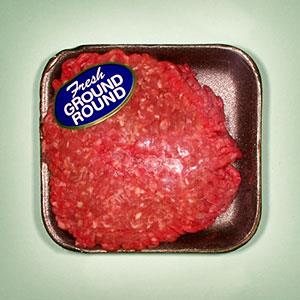 And the American and
Canadian
beef industries wonder why government agencies and citizens want
new meat labeling laws
.
The Department of Agriculture warns that National Beef Packing Co. of Kansas is recalling 22,737 pounds of beef it says could be contaminated with E. coli bacteria. The recall involves 10-pound packages of National Beef 80/20 Coarse Ground Chuck, package code 0481; National Beef 81/19 Coarse Ground Beef, package code 0421; and National Beef 80/20 Fine Ground Chuck, package code 0484.
Those packages have a use/sell-by date of June 14, 2013, and feature the number EST. 208A inside the USDA mark of inspection. The beef was produced on May 25, 2013, and shipped to retailers in Texas, Tennessee, Kansas, Mississippi, Illinois, Georgia, Kentucky, Louisiana, Oklahoma, Missouri, Arkansas and Arizona.
Just as a reminder of why recalls like this are necessary, E. coli is a potentially deadly bacterium that can cause bloody diarrhea, dehydration and, in the most severe cases, kidney failure. The very young, seniors and people with weak immune systems are particularly vulnerable to it.
After a giant recall of Canadian beef last fall, beef safety and labeling have been a pretty touchy subject. It didn't help that horse meat in Europe was labeled as beef and shipped out to Nestle (NSRGY),Yum Brands' (YUM) Taco Bell, Ikea and elsewhere. Nor was it particularly pleasant when a bunch of beef in South Africa turned out to be pork, goat, water buffalo and donkey meat.
While minor by comparison, the latest recall of tainted beef serves as a reminder of why both Americans and regulators increasingly want to know how their beef got to their plates and who handled it along the way.

Does any one even understand how E. Coli works? It's not something you can legislate out of existence it occurs naturally and while you can take steps to avoid or mitigate there is still a chance that a carcass leaves the harvesting facility with it.
This is ground beef, too. The drum is being banged day in and day out to make sure that your burger is cooked to 165 degrees. ANY pathogen is killed at that temperature.

If you wrap your car around a tree due to your own negligence can you sue the maker?



Just reading today....can't live in a house that has ever been smoked in, grandbabies nighties are treated with fire retardant cancer causing stuff, the meat for my dinner tonight may make me deathly ill......As my daddy used to say "Can't dance, too wet to plow, might as well......" or something like that. 

What party is at fault, for not protecting our food?  This is why we need to implement Sharia law. 
WASHINGTON, DC, March 28, 2013 - President Barack Obama , , into law, the "Monsanto Protection Act," that strips federal courts of the authority to immediately halt the planting and sale of genetically modified (GMO) seed crop regardless of any consumer health concerns.
"The provision would strip federal courts of the authority to halt the sale and planting of an illegal, potentially hazardous GE crop while the US Department of Agriculture (USDA) assesses those potential hazards," explains a letter to the House that has been signed by dozens of food businesses and retailers, as well as interest groups and agencies representing family farmers. "Further, it would compel USDA to allow continued planting of that same crop upon request, even if in the course of its assessment the Department finds that it poses previously unrecognized risks."
Are you sure you want to delete this comment?
DATA PROVIDERS
Copyright © 2014 Microsoft. All rights reserved.
Fundamental company data and historical chart data provided by Morningstar Inc. Real-time index quotes and delayed quotes supplied by Morningstar Inc. Quotes delayed by up to 15 minutes, except where indicated otherwise. Fund summary, fund performance and dividend data provided by Morningstar Inc. Analyst recommendations provided by Zacks Investment Research. StockScouter data provided by Verus Analytics. IPO data provided by Hoover's Inc. Index membership data provided by Morningstar Inc.
MARKET UPDATE
[BRIEFING.COM] The stock market finished the Tuesday session on the defensive after spending the entire day in a steady retreat. The S&P 500 (-0.6%) posted its third consecutive decline, while the small-cap Russell 2000 (-0.9%) slipped behind the broader market during afternoon action.

Equity indices were pressured from the start following some overnight developments that weighed on sentiment. The market tried to overcome the early weakness, but could not stage a sustained rebound, ... More
More Market News