Gene patent ruling hurts Myriad, but not fatally
The Supreme Court's decision cuts both ways for the biotech company that had patented the genes thought to cause breast cancer.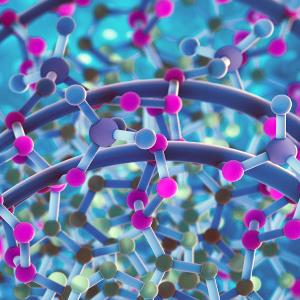 No, private companies, you can't slap a patent on genes that occur in nature.
You can, however, hold exclusive rights to any Frankensteined gene that comes out of your lab. That's the leeway the Supreme Court offered on Thursday when it handed down its decision in Association for Molecular Pathology vs. Myriad Genetics (MYGN), which centered around Myriad's desire to patent the so-called BRCA genes believed to cause breast cancer.
This is going to create quite a mess in the federal patent office, where thousands of patents for isolated genes have been issued since 1982. It's not great news for biotech companies, either, as those 30-plus years of patents helped protect their research from competitors and, in turn, attracted a lot of investment.
On the other side of the equation, according to Bloomberg, it frees doctor groups and patient advocates to use those genes for clinical testing and research that they accused Myriad of blocking. According to Justice Clarence Thomas' written decision against Myriad, you have to actually make something to patent it. While identifying and isolating an existing gene is a "groundbreaking, innovative, or even brilliant discovery," it's not an invention and doesn't warrant patent protection.
The decision unwinds that of the Federal Court of Appeals, which determined that separating the gene from the surrounding natural chromosome by cutting the chemicals between them creates complementary DNA, or cDNA. But with the Supreme Court ruling, natural material no longer qualifies as cDNA, and only modified synthetic sequences can be patented as cDNA.
Myriad still got some good news, however, because the processes for isolating genes in naturally occurring DNA and applying them to treatments are still patent-protected. That's a win for company, analysts say, because it gets to keep the 24 patents on its tests for hereditary breast and ovarian cancer risk. One of those tests identified a genetic mutation in Angelina Jolie and led the actress to undergo a double mastectomy.
With Myriad's and other companies' patented genes now freed, gene databases are available for the production of new analytical technology and treatments. Annual U.S. spending on medical DNA testing will rise to $25 billion in the next decade from $5 billion in 2010, according to UnitedHealth Group (UNH), the biggest for-profit health insurer in the nation.
DATA PROVIDERS
Copyright © 2014 Microsoft. All rights reserved.
Fundamental company data and historical chart data provided by Morningstar Inc. Real-time index quotes and delayed quotes supplied by Morningstar Inc. Quotes delayed by up to 15 minutes, except where indicated otherwise. Fund summary, fund performance and dividend data provided by Morningstar Inc. Analyst recommendations provided by Zacks Investment Research. StockScouter data provided by Verus Analytics. IPO data provided by Hoover's Inc. Index membership data provided by Morningstar Inc.
MARKET UPDATE
[BRIEFING.COM] S&P futures vs fair value: -1.50. Nasdaq futures vs fair value: -1.50. Nasdaq at... NYSE Adv/Dec 0/0... Nasdaq Adv/Dec 0/0.
More Market News