Obamacare surprise: Young people want coverage
Most adults under 30 clamor for health insurance, according to a new survey. They're still iffy about the new mandate, though.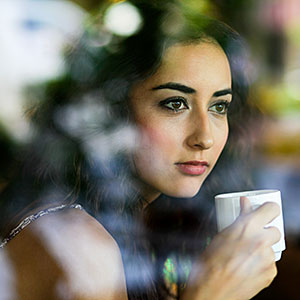 Youth and perceived invincibility apparently had a falling-out after the recession.
Despite the National Review's claim that America's young people would sink the Affordable Care Act with their presumed immortality and belief that illness doesn't apply to them, it turns out that graying columnists aren't all that hip to what the kids are into these days.

A survey of 1,505 people conducted by the Henry J. Kaiser Family Foundation found that, among people aged 18 to 25, 77% said having health insurance was personally important to them and 76% said it was something they needed. A full 65% were worried about paying medical bills from an accident or illness, while 76% say insurance is worth the cost.
While those percentages were still lower than the 87% of people of all ages who felt insurance was important and 88% who cited it as a need, they were only marginally different than the responses of people ages 26 to 30.
"While young adults are sometime described as viewing themselves as 'young invincibles,' the poll findings indicate that many young adults worry about affording medical bills, particularly catastrophic ones," the report says.
Those same young Americans would also benefit most from tax credits that offset the cost of insurance to people earning up to four times the federal poverty level, or $45,960 for a single person this year. According to consulting firm Avalere Health, about two-thirds of people younger than 30 would qualify for those subsidies.
They're also the demographic that would qualify for bare-bones insurance that was cheap even before so-called Obamacare, but will likely pay more under a mandated set of benefits that prohibits exclusion of pre-existing conditions. While they may like the idea of insurance coverage, they're also living in a country that's generally skeptical of the Affordable Care Act's coverage.

Critics who say it goes too far and those who think it doesn't go far enough have combined to make up 43% of the people Kaiser surveyed who said they had an unfavorable view of the health care mandate. Only 35% said they viewed it favorably.
So, no, young people don't think they're invincible. They're just not so sure anyone's working to keep them healthier and safer, either.
More on moneyNOW
DATA PROVIDERS
Copyright © 2014 Microsoft. All rights reserved.
Fundamental company data and historical chart data provided by Morningstar Inc. Real-time index quotes and delayed quotes supplied by Morningstar Inc. Quotes delayed by up to 15 minutes, except where indicated otherwise. Fund summary, fund performance and dividend data provided by Morningstar Inc. Analyst recommendations provided by Zacks Investment Research. StockScouter data provided by Verus Analytics. IPO data provided by Hoover's Inc. Index membership data provided by Morningstar Inc.
MARKET UPDATE
[BRIEFING.COM] The S&P 500 (-0.1%) continues hovering right below its flat line with heavily-weighted sectors like financials (-0.2%), industrials (-0.1%), and technology (-0.5%) pressuring the broader market.

On the upside, countercyclical telecom services (+0.6%) and utilities (+0.7%) sport solid gains, but the two groups carry little influence over the broader market since they represent just 5.4% of the entire S&P 500. Meanwhile, the top-weighted sector-technology-accounts ... More
More Market News
TOP STOCKS
Up next: The biggest bank IPO ever
The expected $3.36 billion offering from Citizens Financial Group won't come close to Alibaba's, but it will be an important one for the market.