Religious companies mixing faith and business
They have all sorts of ways to merge their convictions with their products.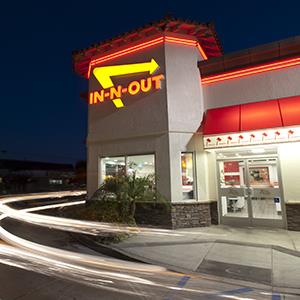 Think wearing religious beliefs on your sleeve alienates customers? That hasn't been the experience of a dozen or so U.S. companies that have expressed their faith in methods both large and small.
Business Insider recently compiled a list of said companies, and while not all of them made the noise Chick-fil-A did last year -- with its chief executive's comments about gay marriage, the ensuing backlash and the Mike Huckabee-prompted "Chick-fil-A Day" that followed -- all have made religion a part of their day-to-day business. Business Insider's tally ran to 18, and each company has a different method for integrating faith into its business.
In the interest of brevity, we've grouped the companies by the intensity of that expression and just how visible it is to consumers:
The whispered acknowledgement: Some companies merely hint at their religious convictions rather than proselytize through their products. In N Out Burger makes no mention on its website or in any of its company correspondence, but it does include small citations of Bible passages on its packaging. When asked for an explanation by USA Today in 2005, company spokesman Carl Van Fleet said the founder's son started the practice and "told me, 'It's just something I want to do.'"
Clothing chain Forever 21 stamps a reference to Bible verse John 3:16 on the bottom of each of its bags as a nod to born-again Christian owners the Chang family. The Marriott hotel chain still places the Book of Mormon alongside the Bible in some of its hotel rooms to acknowledge its devout Mormon founder, John Willard Marriott. But it recently broke with the church's stand on gay marriage to join other businesses in supporting a repeal of the federal Defense of Marriage Act.
The preachers: Alaska Airlines (ALK) still provides inspirational cards with passages from the Old Testament on its meal trays even after a 2004 article on Salon slamming the practice. Craft-supply chain Hobby Lobby pipes Christian music into all its stores, runs full-page religious ads in newspapers every Christmas and Easter, and unsuccessfully sued the government in an attempt to avoid mandated insurance coverage for emergency contraception.
The guiding principles: When token gestures and public displays won't do, many companies write their faith right into their corporate mission statements. Tyson Foods (TSN) founder John Tyson notes in his company's core values that Tyson strives "to honor God" and "be a faith-friendly company." It follows through by providing 120 chaplains to provide "compassionate pastoral care" to employees.

Interstate Batteries' mission statement expresses a desire to "to glorify God as we supply our customers worldwide with top quality, value-priced batteries, related electrical power-source products, and distribution services." ServiceMaster -- which owns Merry Maids, Terminix and American Home Shield -- stresses the company's "foundational commitment" to Honor God in All We Do, which includes the killing of insects.
DATA PROVIDERS
Copyright © 2014 Microsoft. All rights reserved.
Fundamental company data and historical chart data provided by Morningstar Inc. Real-time index quotes and delayed quotes supplied by Morningstar Inc. Quotes delayed by up to 15 minutes, except where indicated otherwise. Fund summary, fund performance and dividend data provided by Morningstar Inc. Analyst recommendations provided by Zacks Investment Research. StockScouter data provided by Verus Analytics. IPO data provided by Hoover's Inc. Index membership data provided by Morningstar Inc.
MARKET UPDATE
[BRIEFING.COM] The stock market began the new trading week on the defensive note with small-cap stocks pacing the retreat. The Russell 2000 (-1.4%) and Nasdaq Composite (-1.1%) displayed relative weakness, while the S&P 500 lost 0.8% with all ten sectors ending in the red.

Global equities began showing some cracks overnight after China's Finance Minister Lou Jiwei poured cold water on hopes for new stimulus measures. Specifically, Mr. Lou said the government has no plans to change ... More
More Market News