Who needs a husband, anyway?
Economists find that as women grow more self-reliant, marriages become more about wanting commitment than needing it.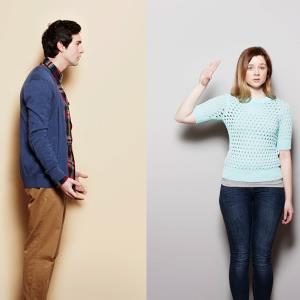 American women are the breadwinners in 40% of American households with children, according to the
Pew Research Center
. A
Prudential Financial study
finds that 53% of women are the financial anchors and top earners in their families' homes.
Straight men, you'd better hope these women would like to have you as a husband, because they sure don't need you as one.
That's exactly the point that Nancy Folbre, an economics professor at the University of Massachusetts Amherst, made Monday on The New York Times' Economix blog. With The Brookings Institution noting that marriages overall are waning, Folbre notes that at least part of the explanation stems from the steady disintegration of the stereotypical marriage-hungry American woman.
As self-reliant women have drifted from a Peggy Olson "Mad Men" novelty to a more equitable modern reality, Folbre says, trading in independence for marriage's supposed financial stability has become a less alluring prospect. Unwilling to accept what San Diego State University economist Shoshana Grossbard calls a quasi-wage for their domestic services, women are approaching marriage with an increasingly improving set of terms.
A husband who doesn't get his feelings hurt by the idea of a wife out-earning him tends to be more amenable to an even split of the decision-making and household duties. The Pew Research Center finds that guys are increasingly coming around: Only 28% of all its survey respondents this year agreed that it's "generally better for a marriage if a husband earns more than his wife," compared with 40% in 1997.
That's creating a society more like Japan's, in which a Harvard study observed that men who had working mothers were less likely to have hang-ups about working wives and more likely to marry. Pew found that an increasingly college-educated society more accustomed to change is also more likely to hold out for more equitable marriages because college graduates were half as likely as those with only a high school diploma to say it's generally better for a marriage if a husband out-earns a wife.
That's just the state of things. With both men and women generally waiting longer to marry, have children and develop their careers, they're putting off until their 30s what generations who came before generally accomplished in their 20s. With economic conditions not on their side and divorce rates in steep decline, partly as a result of their procrastination, current generations are putting a lot more consideration into their decisions about marriage.
While that's not providing easy answers for Miss USA pageant contestants, it's making it a lot easier for women to hold out for the right marriage or to hold off on marriage altogether.
"As same-sex couples have profoundly demonstrated, the demand for marriage is not based on some natural sexual division of labor but on the desire to give personal commitments public recognition," Folbre says. "Men and women who get this point probably enjoy a distinct advantage in finding a partner."
DATA PROVIDERS
Copyright © 2014 Microsoft. All rights reserved.
Fundamental company data and historical chart data provided by Morningstar Inc. Real-time index quotes and delayed quotes supplied by Morningstar Inc. Quotes delayed by up to 15 minutes, except where indicated otherwise. Fund summary, fund performance and dividend data provided by Morningstar Inc. Analyst recommendations provided by Zacks Investment Research. StockScouter data provided by Verus Analytics. IPO data provided by Hoover's Inc. Index membership data provided by Morningstar Inc.
MARKET UPDATE
[BRIEFING.COM] The stock market finished an upbeat week on a mixed note. The S&P 500 shed less than a point, ending the week higher by 1.3%, while the Dow Jones Industrial Average (+0.1%) cemented a 1.7% advance for the week. High-beta names underperformed, which weighed on the Nasdaq Composite (-0.3%) and the Russell 2000 (-1.3%).

Equity indices displayed strength in the early going with the S&P 500 tagging the 2,019 level during the opening 30 minutes of the action. However, ... More
More Market News