5 reasons for not hating Sean Parker, by Sean Parker
The Napster founder defends his lavish Big Sur wedding in a 9,000-word screed: 'Nothing is sacred on the Internet, not even a wedding.'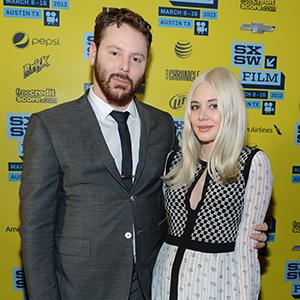 For music industry executives, reading Sean Parker's 9,000-word screed against his haters must be particularly enjoyable. As in the adage "What goes around comes around."

Parker, of course, is credited with helping undermine the music industry via his file-sharing service Napster, which led to widespread music piracy. Then he served as the first president of Facebook (FB), a social network that's come under criticism for what some people call a lax approach to privacy. 
Now Parker is letting it all loose in a wide-ranging rant that takes aim at the Internet, haters, the media and people who just don't see the joy in his lavish J.R.R. Tolkien-inspired woodland wedding.
Parker's wedding to singer Alexandra Lenas took place on June 1 in a forest in Big Sur, Calif. The Atlantic's Alex Madrigal called it "the perfect parable for Silicon Valley excess." (Parker calls out Madrigal in his screed for drawing "sweeping conclusions.")
Here are five reasons Sean Parker gives for why you shouldn't hate him:

The redwoods weren't damaged. Contrary to reports that the wedding damaged the local environment, "no redwood trees were harmed in any way," Parker writes. The couple picked the setting because they love redwood trees and spent two years "hiking through redwood forests all over California, trying to find the perfect spot for our wedding." Parker wants you to know that he really, really loves redwoods. 
Any congratulatory messages were lost in the hate mail. A wedding is a happy occasion, but for Parker, a lot of the joy was lost in the hate. "Indeed, if anyone was saying anything nice about our wedding, it was completely lost in the noise, drowned in the sea of hateful, spiteful messages," Parker writes. 
The human waste leak wasn't from his wedding. Human waste leaking into a creek near his wedding location wasn't the result of his event, Parker writes. It stemmed "from the faulty, or otherwise inadequate, wastewater treatment facility on the hotel property," he points out. Some reports missed the fact that "it was in no way our fault, but it was unearthed when the commission began investigating the hotel due to our wedding." 
Things were better 20 years ago. Ah, the good old days. "Back then there were no blogs, no Twitter or Facebook," Parker laments. Yes, Parker laments the world he helped create. To his credit, he has a moment of self-reflection later in his screed, writing, "I have spent more than a decade creating products built on the premise that the democratization of media was a good thing." He adds he understands that it's fitting he's become a target of that "free-for-all," noting, "the universe has a funny way of returning these things in kind."
He's a huge "high fantasy" nerd. "Alexandra and I have always been fantasy buffs, in particular devotees of 'high fantasy,'" he writes. And fantasy such as Tolkien's novels, he writes, is about having a strong moral compass and finding "sanctuary," which led to their Big Sur wedding, in a place that was "safe, private, and intimate." Unfortunately, "Nothing is sacred on the Internet," he laments.
Follow Aimee Picchi on Twitter at @aimeepicchi. 
Are you sure you want to delete this comment?
DATA PROVIDERS
Copyright © 2014 Microsoft. All rights reserved.
Fundamental company data and historical chart data provided by Morningstar Inc. Real-time index quotes and delayed quotes supplied by Morningstar Inc. Quotes delayed by up to 15 minutes, except where indicated otherwise. Fund summary, fund performance and dividend data provided by Morningstar Inc. Analyst recommendations provided by Zacks Investment Research. StockScouter data provided by Verus Analytics. IPO data provided by Hoover's Inc. Index membership data provided by Morningstar Inc.
MARKET UPDATE
[BRIEFING.COM] The S&P 500 (-0.1%) continues hovering below its flat line, while the Nasdaq (+0.1%) has poked its head into positive territory.

The tech-heavy index has received a measure of support from biotechnology as evidenced by a 0.4% advance in the iShares Nasdaq Biotechnology ETF (IBB 273.52, +0.97%). As for top-weighted components, Apple (AAPL 102.29, +1.23) sports a solid gain of 1.2%, while the likes of Microsoft (MSFT 46.86, -0.20), Intel (INTC ... More
More Market News