6 ways to rebuild Detroit
With its bankruptcy filing, it has a chance to start over. Step one: Take some tips from a city that reinvented itself.
No one's arguing about Detroit's current situation. It's clearly a mess, with residents suffering from a high crime rate, stark poverty and scant public services.
With its bankruptcy, the city is hoping for a clean slate, giving it a chance to reorganize and adjust its debt. Still, Detroit's list of problems is so long that it prompts the question of whether it's even possible to save the city. 
Skeptics need only look to another former down-and-out Rust Belt city to see that it's possible to revitalize: Pittsburgh. 
The Steel City's rivers were once lined with smoking factories. When the steel mills began to shut down in the 1970s, tens of thousands of jobs were lost and the middle class began a flight to the suburbs. (Some of those fleeing to the 'burbs included my grandparents, who were born and raised in Pittsburgh.)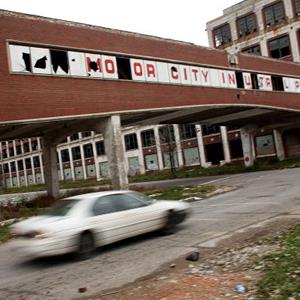 Sure, Pittsburgh still has problems. But the city illustrates that a once-troubled place can stabilize -- and even grow. Its population is finally eking upward after six decades of declines. Even better, Pittsburgh is attracting new employers, such as Google (GOOG). 
To be sure, Detroit is arguably in worse shape than Pittsburgh ever was, and it will likely need to take stronger measures than its smaller neighbor to the east.
While the first step will focus on finances, such as possibly reducing pension guarantees for younger workers, Detroit also must plan for longer-term issues, such as how to reverse a devastating population loss that decimated its tax base and left much of the city feeling abandoned.

Here are half a dozen things Detroit can do to get back on track:

Provide college scholarships to high school grads. Here's the deal Pittsburgh has offered since 2007: Kids who live in the city and graduate from one of its public high schools with a minimum GPA of 2.5 are eligible for a $40,000 college scholarship. The program is off to a solid early start, according to research company Rand. A similar plan may be one way to keep families from moving out of Detroit.
Knock half of it down. As Dan Gilbert, the chairman of Quicken Loans, tells CNBC in the video above, the city has "something like 120,000 structures that need to be removed," including houses and office buildings that are falling down amid neglect. Investor William Pulte is urging the city to tear down half of its buildings. Pittsburgh took this route with some old factories such as the Homestead Works, a massive mill, which was revitalized with The Waterfront shopping mall. 
Focus on "eds and meds." Expand the city's education and medical industries, another tactic Pittsburgh took. The Detroit Medical Center, bought by Vanguard Health Systems in 2010, has benefited from millions in investment. Detroit should court nonprofits and philanthropists to invest in Wayne State University, in midtown Detroit, and its other schools.
Don't sell the city's historic assets. One controversial proposal recently floated by emergency manager Kevyn Orr is to sell some pieces from the Detroit Institute of Arts. It's a tough dilemma, pitting Matisse against paying the electric bill. But if Detroit envisions a vibrant future where tourists one day come to visit its museums, it should hang on to its cultural heritage. 
Create a new "homestead" act. After tearing down delinquent properties, Detroit will have a lot of space on its hands. Why not create a new version of the Homestead Act, the 19th-century federal law that granted land ownership at little or no cost? That's an idea advocated by the architect Daniel Libeskind, who once lived near Detroit. It may spur some people to relocate to the Motor City, helping to boost development and growth. 
Lobby for a federal bailout. This is controversial and, frankly, unlikely to happen, but it's worth a try for Detroit's desperate managers. After all, the U.S. government bailed out the automakers. So far, the White House says it's "monitoring" the situation, although CBS Detroit reports that no federal bailout is in the works. 
Follow Aimee Picchi on Twitter at @aimeepicchi.
DATA PROVIDERS
Copyright © 2014 Microsoft. All rights reserved.
Fundamental company data and historical chart data provided by Morningstar Inc. Real-time index quotes and delayed quotes supplied by Morningstar Inc. Quotes delayed by up to 15 minutes, except where indicated otherwise. Fund summary, fund performance and dividend data provided by Morningstar Inc. Analyst recommendations provided by Zacks Investment Research. StockScouter data provided by Verus Analytics. IPO data provided by Hoover's Inc. Index membership data provided by Morningstar Inc.
MARKET UPDATE
[BRIEFING.COM] The stock market finished an upbeat week on a mixed note. The S&P 500 shed less than a point, ending the week higher by 1.3%, while the Dow Jones Industrial Average (+0.1%) cemented a 1.7% advance for the week. High-beta names underperformed, which weighed on the Nasdaq Composite (-0.3%) and the Russell 2000 (-1.3%).

Equity indices displayed strength in the early going with the S&P 500 tagging the 2,019 level during the opening 30 minutes of the action. However, ... More
More Market News