A food stamp cut is coming
The current temporary boost in aid is set to expire in November, and there's little political will to do much about it.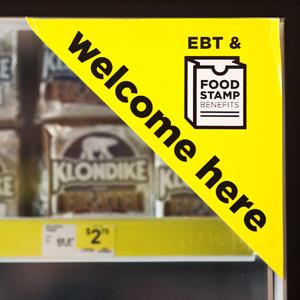 No matter how
the political fight over food stamps
plays out, one conclusion seems certain: The amount of money the government dedicates to them will be going down.
As the Center on Budget and Policy Priorities points out, the 2009 American Recovery and Reinvestment Act's temporary funding increase for the Supplemental Nutrition Assistance Program (SNAP) ends in November. While President Barack Obama and some members of Congress have occasionally mentioned renewing it, the political will to keep it in place appears to be lacking.
With the number of food stamp recipients nearly tripling from 17 million in 1997 to more than 47 million today and the program's annual cost more than doubling to $80 billion, critics see any reduction as a victory.

Families of three receiving benefits, however, would see cuts of $29 a month, or $319 a year, according to the CBPP. That adds up to $5 billion in total reductions and would trim benefits to roughly $1.40 per meal.
The cuts will affect an estimated 23 million households and roughly 22 million children. It will also disproportionately affect states where 1 in 5 residents are on food stamps, including Mississippi, Tennessee, New Mexico and Oregon. Even in California, where it's notoriously tough to get food stamps and only 11% of the population uses them, $457 million in benefits are about to disappear.
Don't laugh, Texas and Florida: The cuts will take nearly $400 million worth of food stamps off the table in each of your states.
People holding out for a last-minute solution might want to consider expending their energy more efficiently elsewhere. When Congress sees a nice, fat cut that it can make with only token political resistance, it will do so every time. Just look at your paycheck and think back to how expendable the payroll tax cut was during the fiscal cliff fight at the beginning of the year.
With 15% of the nation on food stamps, any loss of benefits is going to hurt. That this cut is expiring without much of a fight does little to ease the pain.
DATA PROVIDERS
Copyright © 2014 Microsoft. All rights reserved.
Fundamental company data and historical chart data provided by Morningstar Inc. Real-time index quotes and delayed quotes supplied by Morningstar Inc. Quotes delayed by up to 15 minutes, except where indicated otherwise. Fund summary, fund performance and dividend data provided by Morningstar Inc. Analyst recommendations provided by Zacks Investment Research. StockScouter data provided by Verus Analytics. IPO data provided by Hoover's Inc. Index membership data provided by Morningstar Inc.
MARKET UPDATE
[BRIEFING.COM] S&P futures vs fair value: -2.50. Nasdaq futures vs fair value: -2.50. U.S. equity futures trade modestly lower amid cautious action overseas. The S&P 500 futures hover three points below fair value after retreating from their overnight highs. Market participants have been cautious since the start of the Asian session with a disappointing Foreign Direct Investment report from China contributing to the defensive posture. In addition, the remainder of the week will bring ... More
More Market News