A new way to pay for college
Crowdfunding website Pave is connecting college students, entrepreneurs, and other driven people with financial backers, CNBC reports.
Have a dream you can't afford? There's a bunch of strangers out there who might be willing to help.
Crowdfunding website Pave is connecting college students, entrepreneurs, and other driven people with financial backers, CNBC's Mary Thompson reported on Thursday.
Founded in 2012, the website features "prospect" profiles that include goals, background information, multimedia elements, and a resume-style experience section. Interested backers make an offer. After reaching the desired funding goal, prospects decide which offers to accept.
Six months after prospects graduate from college or otherwise reach their goal, they begin paying a negotiated percentage of their income to investors. Payments continue for 10 years.
Returns are typically between 5% and 8% annually, according to the report, and depend on factors such as profession, age, and location. They cannot exceed 10% of the annual income.
"While investors risk not getting all their money back, the upside is that they may get a lot more,'" Thompson said in the report.
In addition to financial assistance, investors can agree to offer mentorship.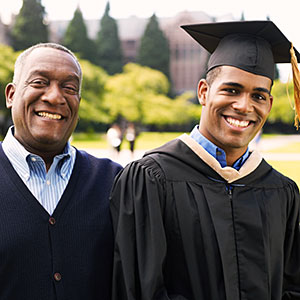 Jennifer Schoolcraft, a sociology student in Chicago, raised $20,000 for her bachelor's degree through Pave, according to the report. In her profile, Schoolcraft explains that she wants to demonstrate the importance of higher education.
"Multiple backers have reached out to me, offered me advice and sent me information about potential internships, or jobs, or even network opportunities in general," she said in the report.
Pave makes money through upfront and annual servicing fees, according to Thomas. Unlike other crowdfunding sites, Pave does not seek funding for products or companies -- just people with ideas.
Justin Mitchell, co-founder and CTO of Pave, said prospects should pursue things they're interested in.
"The funding comes with no strings attached in terms of things the prospect must do," he said in the report. "They can take whatever job they want. Ideally that's what they will do."
The website has successfully funded 19 people so far, according to the report, with half of them using the money to pay for college.

Towns used to "crowdfund" to get doctors.  They'd pay for some kid to go to medical school and in return, he'd come back and practice medicine there for at least 10 yrs.  Of course, back then, docs did housecalls and they didn't have to worry about coming up with thousands of dollars a month in premiums for malpractice coverage. 


My daughter has a friend who was confronted with school loan debt and was advised to look into a career that would pay off her student loan. The following is only a suggestion not a mandatory choice for anyone. Believe it or not many of these opportunities do exist. Simply put, the student chooses a position and contracts for a number of years of 'paid' service. My daughters friend chose to work with handicapped children as a teacher. Her obligation was for three years. Those three years were up six years ago however she feels it is her life's work and destiny therefore she still teaches these children. She has three children of her own and believes that ' service to others is the rent we pay for our time on earth'.
Are you sure you want to delete this comment?
DATA PROVIDERS
Copyright © 2014 Microsoft. All rights reserved.
Fundamental company data and historical chart data provided by Morningstar Inc. Real-time index quotes and delayed quotes supplied by Morningstar Inc. Quotes delayed by up to 15 minutes, except where indicated otherwise. Fund summary, fund performance and dividend data provided by Morningstar Inc. Analyst recommendations provided by Zacks Investment Research. StockScouter data provided by Verus Analytics. IPO data provided by Hoover's Inc. Index membership data provided by Morningstar Inc.
MARKET UPDATE
[BRIEFING.COM] The stock market finished the Tuesday session on the defensive after spending the entire day in a steady retreat. The S&P 500 (-0.6%) posted its third consecutive decline, while the small-cap Russell 2000 (-0.9%) slipped behind the broader market during afternoon action.

Equity indices were pressured from the start following some overnight developments that weighed on sentiment. The market tried to overcome the early weakness, but could not stage a sustained rebound, ... More
More Market News