A 'Third World energy grid' threatens the US
The nation's power infrastructure is an aging, dangerous mess, and conflicting interests remain an obstacle to needed improvements.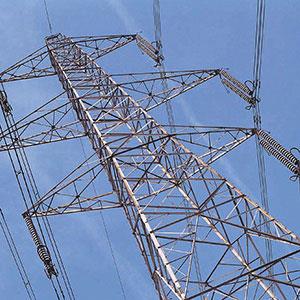 Remember what it was like last summer? Record heat and drought, plus flooding and violent storms. All those disasters were capped toward the end of the official Atlantic hurricane season by Superstorm Sandy -- which, along with 117 lives lost and billions of dollars in destruction, knocked out power to 8.1 million people across 17 states.
Well, get ready for more of the same when it comes to your electricity. In a new report, the Department of Energy warns of widespread power outages as a result of extreme weather, creating new stresses on an already stressed, antiquated and vulnerable electric power grid.
"The weather patterns seem to be changing," Michael Jennings, a spokesman for PSEG Power, part of New Jersey's largest electric and gas utility, told NJ.com. "We've got to adapt to it, and we've got to harden the grid."
But that's easier said than done. Over the weekend, The New York Times noted the U.S. is still shooting itself in the foot when it comes to the state of its national power grid, because competing and conflicting government and commercial interests prevent the effective, economical transmission of power to where it's needed.
"Expanding and modernizing our electric grid can provide improved access to remote sources of solar and wind energy, reduce power outages, and save consumers money," the White House recently announced as part of the Obama administration's plan to further develop and secure the nation's energy sources.

And The Times notes that several hundred engineers are completing a three-year effort on a hypothetical redesign of the so-called Eastern Interconnection. That's the energy grid used by a huge portion of the nation's population, stretching south from Canada and down to the Gulf Coast.

But while the plans, technology and even the funding may be available to improve the electrical grid and make it more cost-efficient, reliable and environmentally friendly, a lot of the major players aren't playing. As Douglas Gotham, an industry analyst at Purdue University, told The Times, "There are participants who have a vested interest in the high price of electricity, not the low price of electricity."
James Hoecker, a former member of the Federal Energy Regulatory Commission, says another big challenge comes from what he calls "resource nationalism," whereby states disdain getting power from their neighbors, even if it's more economical, in favor of using local resources.
"We're a superpower with a Third World energy grid," former New Mexico Gov. Bill Richardson, who was also energy secretary during the Clinton administration, said after the 2003 power outage that left 50 million people in the U.S. Northeast and Canada without electricity.
Maybe it will take another Sandy, or worse, to remind us that the nation has alternatives to plunging large swaths of the country into darkness yearly.
DATA PROVIDERS
Copyright © 2014 Microsoft. All rights reserved.
Fundamental company data and historical chart data provided by Morningstar Inc. Real-time index quotes and delayed quotes supplied by Morningstar Inc. Quotes delayed by up to 15 minutes, except where indicated otherwise. Fund summary, fund performance and dividend data provided by Morningstar Inc. Analyst recommendations provided by Zacks Investment Research. StockScouter data provided by Verus Analytics. IPO data provided by Hoover's Inc. Index membership data provided by Morningstar Inc.
MARKET UPDATE
[BRIEFING.COM] The major averages ended the midweek session with slim gains after showing some intraday volatility in reaction to the release of the latest policy directive from the Federal Open Market Committee. The S&P 500 added 0.1%, while the relative strength among small caps sent the Russell 2000 higher by 0.3%.

Equities spent the first half of the session near their flat lines as participants stuck to the sidelines ahead of the FOMC statement, which conveyed no changes to the ... More
More Market News