Bank fees go on, even beyond death
Your accounts can still be charged for years after you die, and there's no federal law to stop it.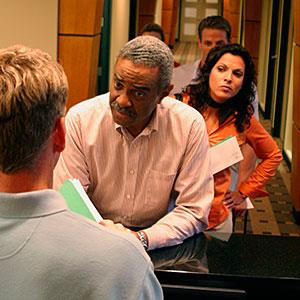 Why should a little thing like a person's death prevent a bank from making money on them?
In an America where discounted "compassion fares" have been squeezed out by airlines cutting capacity and shrinking bathrooms, it turns out that the dead can be charged bank fees legally for years after they pass on.

David Lazarus of The Los Angeles Times relayed the story of California resident Marco Bersane, who died of a heart attack in March at age 56 but had $12 a month deducted from his $1,175 checking account by Bank of America (BAC) each month afterward.
Even though Bersane died without a will, Section 13100 of the California Probate Code dictates that bank accounts with less than $150,000 can be claimed by a deceased person's heirs after 40 days.
Bersane's 32-year-old son, Rocco Bersane Jr. of North Carolina, spoke with the bank and was left believing that the paperwork for recovering his father's money was so complicated, it could require hundreds of dollars up-front in attorney fees, which would take a huge percentage out of the sum in question.
However, under California law, funds in inactive bank accounts must be handed over to the state for safekeeping after three years. During that three-year period, even though the bank knows that the elder Bersane won't be coming around to collect, it can keep charging fees to maintain the account. Even if it knows there's an heir to the money.
Back in March, Bersane Jr. sent Bank of America his father's death certificate, to which the bank responded that it "closed our case for Rocco Bersane" and has "taken appropriate action on the financial relationship based on the information we've been provided." Basically, it's going to take $400 or so out of the account over the next three years because California law says it can.
There are no federal laws to help out family members in cases like these, which a spokeswoman for the Consumer Financial Protection Bureau said typically fall under state regulation. Betty Riess, a spokeswoman for B of A, said the bank's policy in the event of a customer's death is to stop charging account fees "for up to six months" so that family members can get their affairs in order. However, Bank of America started charging fees in May, which Riess called "a mess-up on our part."
While Lazarus calls for more stringent federal rules dictating what should become of cash left in bank accounts once their owners die, Bankrate notes that there's still a limbo period between when a person dies and when their estate is settled where banks can charge fees. While one would hope that a six-month grace period like the one touted by B of A would cover that span, it's tough to place much trust in an institution that has a tough time distinguishing between the living and the dead.
DATA PROVIDERS
Copyright © 2014 Microsoft. All rights reserved.
Fundamental company data and historical chart data provided by Morningstar Inc. Real-time index quotes and delayed quotes supplied by Morningstar Inc. Quotes delayed by up to 15 minutes, except where indicated otherwise. Fund summary, fund performance and dividend data provided by Morningstar Inc. Analyst recommendations provided by Zacks Investment Research. StockScouter data provided by Verus Analytics. IPO data provided by Hoover's Inc. Index membership data provided by Morningstar Inc.
MARKET UPDATE
[BRIEFING.COM] The stock market finished the Tuesday session on the defensive after spending the entire day in a steady retreat. The S&P 500 (-0.6%) posted its third consecutive decline, while the small-cap Russell 2000 (-0.9%) slipped behind the broader market during afternoon action.

Equity indices were pressured from the start following some overnight developments that weighed on sentiment. The market tried to overcome the early weakness, but could not stage a sustained rebound, ... More
More Market News