BP cries foul on Gulf settlement claims
Citing what it says are fictitious damages, the oil giant is battling the very terms it had agreed to.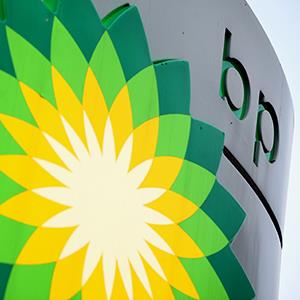 BP (BP) is appealing directly to the public. It's loudly proclaiming it's being taken advantage of by unscrupulous claims related to the company's deadly 2010 Deepwater Horizon explosion and the subsequent devastating and record-breaking oil spill in the Gulf of Mexico.
The British company placed full-page ads in three major newspapers -- The New York Times, the Washington Post and The Wall Street Journal -- questioning the billions of dollars it seems destined to pay out to businesses filing claims in the aftermath of the disaster.
"Whatever you think about BP, we can all agree that it's wrong for anyone to take money they don't deserve," the ad reads. "And it's unfair to everyone in the Gulf -- commercial fishermen, restaurant and hotel owners, and all the other hard-working people who've filed legitimate claims for real losses."
At issue is a ruling made in April by a U.S. district judge in New Orleans who upheld the court-appointed claims administrator's take on the multibillion-dollar settlement.
BP is appealing that decision, and according to The Associated Press, a three-judge panel from the 5th U.S. Circuit Court of Appeals, also in New Orleans, will hear the case on July 8.
"The Court has rejected BP's argument multiple times," Jim Roy, one of the lead plaintiffs' attorneys who brokered the class-action settlement with BP, told AP. "Simply put, BP has buyer's remorse because it guessed wrong on the cost of a deal, which it -- for nearly two years -- negotiated, co-authored, agreed to and sought Court approval of. The notion that BP is somehow trying to portray itself as a victim is preposterous."
In its ad, BP said it has so far spent $14 billion in environmental response and cleanup efforts and has paid more than 300,000 claims totaling more than $11 billion aimed at helping "restore the Gulf economy."

But the ad also accuses the trial lawyers and some politicians of "attempting to capitalize on this misinterpretation by encouraging the submission of thousands of claims for inflated losses, or losses that do not even exist."
Indeed, hundreds of claims appear to have little or nothing to do with actual damage from the disaster. Bloomberg noted that a construction company in northern Alabama, hundreds of miles from the Gulf Coast, was recently awarded nearly $10 million.

Some Gulf region attorneys are shaking their heads at BP's failure to require a cap on its total payout. "BP cut itself a bad deal," Houston trial lawyer David Berg told Bloomberg. "It's a stupid agreement."
In a statement, BP spokesman Geoff Morrell said the company remains committed to "doing the right thing" when it comes to restoring the environment and businesses damaged by the oil spill.

"While we are actively litigating the payments by the claims program for inflated and even fictitious losses," he added, "we remain fully committed to paying legitimate claims due to the accident."
DATA PROVIDERS
Copyright © 2014 Microsoft. All rights reserved.
Fundamental company data and historical chart data provided by Morningstar Inc. Real-time index quotes and delayed quotes supplied by Morningstar Inc. Quotes delayed by up to 15 minutes, except where indicated otherwise. Fund summary, fund performance and dividend data provided by Morningstar Inc. Analyst recommendations provided by Zacks Investment Research. StockScouter data provided by Verus Analytics. IPO data provided by Hoover's Inc. Index membership data provided by Morningstar Inc.
MARKET UPDATE
[BRIEFING.COM] The dollar index remained in the red in afternoon trading, which helped provide price support to commodities.

Crude oil had a nice run today, gaining over $2/barrel on a steady climb upwards. Oct crude oil finished the day $2.02 to $94.91/barrel
Oct natural gas has a nice run today too, extending yesterday's gains. Oct NG closed 6 cents higher to $3.99/MMBtu
Dec gold rose today by $1.40 to $1236.20/oz, while Dec silver gained $0.11 ... More
More Market News