Can Social Security survive?
Despite its flaws and uncertain political future, some people argue it's successfully keeping millions of Americans out of poverty.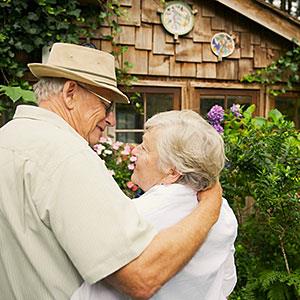 Remember the War on Poverty? Next year will be the 50th anniversary of President Lyndon Johnson's landmark program of antipoverty legislation that brought about the creation of food stamps, Head Start, various job-training projects, urban renewal and the Social Security amendments that created Medicare and Medicaid in 1965.
Late last month, the House of Representative's Committee on the Budget held a hearing called "The War on Poverty: A Progress Report." In an opening statement, committee chairman Paul Ryan, R-Wis., said the U.S. has spent more than $15 trillion trying to bring people out of poverty while raising the level of prosperity -- with little to show for it.
While Ryan's figures have been disputed, they've also fueled the ongoing debate about Social Security's future.
Last spring, both sides of the politician spectrum criticized an Obama Administration plan to cut Medicare and Social Security benefits. Some Republicans have attacked Social Security as a failed government entitlement program, which Texas Republican Gov. Rick Perry famously called a "Ponzi scheme" in 2011. Earlier this year, Rep. Greg Walden, R-Ore., was quoted in The Hill calling the Obama plan a "shocking attack on seniors."
Thirty years ago, with bipartisan backing, President Ronald Reagan signed legislation aimed at ensuring Social Security's solvency. "This bill demonstrates for all time our nation's ironclad commitment to social security," he said at the time. "It assures the elderly that America will always keep the promises made in troubled times a half a century ago. It assures those who are still working that they, too, have a pact with the future."
And while the economy may be slowly recovering from a devastating recession, it's the future -- and not the uncertain present -- that worries many Americans. As tax attorney Paula Singer recently pointed out in the Christian Science Monitor, 10,000 Americans are currently reaching retirement age every day, and many of those baby boomers have been investing in Social Security since they entered the work force decades ago. 
While Social Security is far from perfect and it's future is still in doubt, many still swear by it. Just before that House Budget Committee hearing last month, Elise Gould, director of health policy research at the Economic Policy Institute, called Social Security the nation's most effective antipoverty program.
"Without Social Security," she said on the EPI's website, "an additional 8.3% of Americans, or over 25 million more people, would fall below the SPM (Supplemental Poverty Measure) poverty threshold. Refundable tax credits, such as the Earned Income Tax Credit, kept 2.5%, or nearly 8 million Americans, above the SPM poverty threshold. Other programs such as SNAP (food stamps), unemployment insurance, Supplemental Security Income, and housing subsidies also have a significant impact on the ability of families to stay afloat."
Clearly, a lot is at stake as the battle over Social Security's future gets hotter.

DATA PROVIDERS
Copyright © 2014 Microsoft. All rights reserved.
Fundamental company data and historical chart data provided by Morningstar Inc. Real-time index quotes and delayed quotes supplied by Morningstar Inc. Quotes delayed by up to 15 minutes, except where indicated otherwise. Fund summary, fund performance and dividend data provided by Morningstar Inc. Analyst recommendations provided by Zacks Investment Research. StockScouter data provided by Verus Analytics. IPO data provided by Hoover's Inc. Index membership data provided by Morningstar Inc.
MARKET UPDATE
[BRIEFING.COM] The S&P 500 (+0.3%) remains near its best level of the session, while the Dow (-0.1%) remains in the red.

Since our last update, the International Monetary Fund has lowered its growth forecast for the U.S. to 1.7% from 2.0% and said the Fed may need to delay its first rate hike due to the contraction that took place in the first quarter. Furthermore, the IMF described the U.S. labor market as 'reasonably healthy.'

The remarks had little impact on equities as ... More
More Market News
TOP STOCKS
This stock is up nearly 300%
Puma Biotechnology shares soar after it says it wants to file for marketing approval of an experimental breast cancer drug.