CEOs get paid 273 times more than you do
A new report says top execs' compensation has rocketed by 875% from 1978, while the average American's paycheck grew just 5.4%.
Here's a lesson for today's kids. If you want to get ahead in life, it helps to be a chief executive of a major U.S. corporation. 

The CEOs of the country's 350 top companies earned average compensation of $14.1 million in 2012, including the value of stock options exercised that year, the Economic Policy Institute reports in a new study. 
For average workers, that means their bosses are hauling in pay that's roughly 273 times their own, an income disparity that's far higher than the 1960s through the 1990s, the authors note. Even as recently as 1995, the ratio was only 123-to-1, while in 1965, it was a relatively meager 20-to-1. 
How did CEO pay get so out of whack with ordinary workers? 
The answer is that compensation for company's top dogs jumped by 875% between 1978 to 2012. By comparison, the average worker saw a "painfully slow" 5.4% growth in income during the same time period, the report noted (the EPI's figures are adjusted for inflation).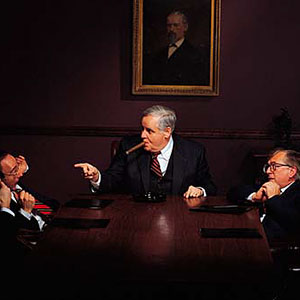 As the CNBC video above recounts, one recent stark example of sky-high pay is that of McKesson's (MCK) former CEO John Hammergren, who'll receive a record lump-sum pension payment of $159 million. His age? 54. 
On top of that, Hammergren wasn't exactly poorly compensated during his 14 years as leader of the pharmaceuticals and health care products supplier, earning almost $400 million during that time, according to CNBC. 
"In this case, one should understand better why a competent CEO in a pretty traditional industry should be rewarded so highly," John Sculley, a former CEO of Apple (AAPL), told the cable-news network. "What's a little bit strange is that he's 54 years old, and he would have had a discount on his pension because he was retiring before age 62. The board waived that. "
As high as it is now, CEO pay isn't as egregious as it was at its peak in 2000, when the ratio to average worker pay was 383-to-1. 
Yet while the American dream appears to be alive and well for top executives, it's not so rosy near the bottom. Harvard professor Niall Ferguson, writing in The Daily Beast, questions whether rising inequality has killed the dream for much of America's workers.
The Federal Reserve's monetary policy since 2008, he writes, "has been to push up the price of assets. Guess what? The rich own most of these."
As the Economic Policy Institute report noted: "Those at the top of the income distribution, including many CEOs, are seeing a strong recovery while the average worker is still experiencing the detrimental effects of a stagnant labor market."
The bottom line: if you're a CEO, the recovery is going just fine. For the rest of American workers, not so much.
Follow Aimee Picchi on Twitter at @aimeepicchi. 
DATA PROVIDERS
Copyright © 2014 Microsoft. All rights reserved.
Fundamental company data and historical chart data provided by Morningstar Inc. Real-time index quotes and delayed quotes supplied by Morningstar Inc. Quotes delayed by up to 15 minutes, except where indicated otherwise. Fund summary, fund performance and dividend data provided by Morningstar Inc. Analyst recommendations provided by Zacks Investment Research. StockScouter data provided by Verus Analytics. IPO data provided by Hoover's Inc. Index membership data provided by Morningstar Inc.
MARKET UPDATE
[BRIEFING.COM] S&P futures vs fair value: -5.50. Nasdaq futures vs fair value: -13.00. Nasdaq at... NYSE Adv/Dec 0/0... Nasdaq Adv/Dec 0/0.
More Market News