Expect to pay more for your salad
Vegetable prices, especially for lettuce and other leafy greens, are jumping, thanks to poor weather in the East.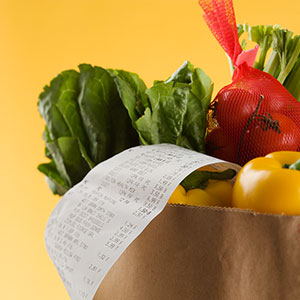 People around the country -- but especially in the Eastern U.S. -- should expect to pay a bit more for the "L" in their next BLT.
The price of lettuce, leafy greens and other vegetables has risen steeply in recently weeks, as heavy rains and high temperatures in the East's growing states have ruined local crops there. But that poor harvest is turning into a financial windfall for growers in California and elsewhere out West.
The Los Angeles Times, quoting U.S. Department of Agriculture stats, says the national average retail price for a head of iceberg lettuce was $1.50 last Friday. A week earlier it was $1.04. A 24-count carton of iceberg lettuce sold for between $18.50 and $20 late last month -- compared with $10 to $11.50 per box during the same time last year.
"It's not just iceberg lettuce, it's our green leaf, romaine and butter lettuces. Everything has gone up in price," Gabriela D'Arrigo, sales and marketing manager for D'Arrigo Bros. in Salinas, Calif., told the L.A. Times. "Usually this time of year the East Coast buyers choose local. But they can't because of the terrible weather."
California growers had their own problems in the spring with overproduction, which dropped overall prices, and then later in the year as a heat wave damaged later crops. But while their business usually falls off in late summer, as Eastern vegetable crops are harvested, this year has been different, and California growers are scrambling to fill the demand.
"Usually this time of year is pretty slow for us and prices are at the bottom," Michael Boggiatto, president of Salinas-based Boggiatto Produce said last month in an interview with produce industry website, The Packer. "With the heat wave that's going through the country, the quality isn't there in the homegrown. Now it's our turn to fill the gap for customers."
"Green leaf is on fire," Mark McBride, a salesman for Coastline Produce, also in Salinas, told The Packer. "If you'd told anybody in Salinas that we'd be experience this kind of market in mid-July, they'd be pleasantly surprised," he added. "The homegrown deals on the East Coast, the Ohio Valley and upstate New York really got clobbered with rain."
Growers say it usually takes a harvest of lettuce about 75 days to get "from field to fork." But the market for vegetables is always hostage to weather conditions and can become very volatile.

"It's always kind of a roller coaster," Dave Kranz, spokesman for the California Farm Bureau, told the L.A. Times. "(California) farmers are now earning a profit, but before, they weren't. Many were selling at a loss before this situation in the East."

DATA PROVIDERS
Copyright © 2014 Microsoft. All rights reserved.
Fundamental company data and historical chart data provided by Morningstar Inc. Real-time index quotes and delayed quotes supplied by Morningstar Inc. Quotes delayed by up to 15 minutes, except where indicated otherwise. Fund summary, fund performance and dividend data provided by Morningstar Inc. Analyst recommendations provided by Zacks Investment Research. StockScouter data provided by Verus Analytics. IPO data provided by Hoover's Inc. Index membership data provided by Morningstar Inc.
MARKET UPDATE
[BRIEFING.COM] The major averages ended the midweek session with slim gains after showing some intraday volatility in reaction to the release of the latest policy directive from the Federal Open Market Committee. The S&P 500 added 0.1%, while the relative strength among small caps sent the Russell 2000 higher by 0.3%.

Equities spent the first half of the session near their flat lines as participants stuck to the sidelines ahead of the FOMC statement, which conveyed no changes to the ... More
More Market News