Feds say no to pot-themed beers
The agency that oversees beer labeling frowns on drug references, but bogarts the rulebook while ignoring other infractions.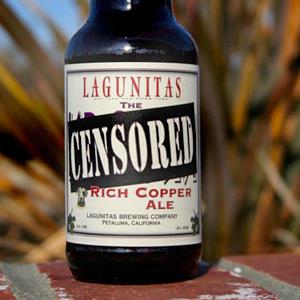 For a very specific, vice-loving demographic, Washington state is a wonderland. Already packed with breweries and distilleries, Washington broadened its intoxicating party menu last fall when voters approved the recreational use of marijuana.
To celebrate, the Craft Brew Alliance's (BREW) Redhook brewery in Woodinville, Wash., teamed with Hilliard's Beer in Seattle's Ballard neighborhood to make Joint Effort Hemp Ale.

Brewed with an ample helping of hops and just a bit of hemp seed, it's being distributed in kegs only in Washington state, under taps that look as if they were stolen from the set of a Harold and Kumar movie.
They won't, however, be made available in bottles and cans or elsewhere in the U.S., because the federal government and its buttoned-up Alcohol and Tobacco Tax and Trade Bureau (TTB) aren't cool with such things.
Dating back to 1994, The Huffington Post notes, the TTB has harshed the buzz of breweries that label their beers with references to "drugs, drug terms or slang associated with drugs." Making a broad, sweeping moral assumption of more than 2,500 U.S. breweries, the TTB said it believes that "responsible industry members should want or would want to portray their products in any socially unacceptable manner."
While Redhook and Hilliard ducked that rule by keeping Joint Effort in Washington -- because the TTB's authority extends only to interstate commerce -- other brewers haven't lived up to the governing body's teetotaling assumptions. Take Petaluma, Calif.-based Lagunitas Brewing Co., whose production has grown from just 57,000 barrels in 2007 to more than 260,000 last year to make it the sixth-largest craft brewer in America. It produces a copper ale called Censored (pictured) because the TTB denied Lagunitas' permit to call it The Kronik.

Anyone who's ever listened to Dr. Dre and Snoop Dogg knows "chronic" is a reference to extremely potent weed, and Lagunitas founder Tony Magee wasn't especially surprised by the refusal -- especially after his brewery was shut down for nearly three weeks in 2005 after California state agents saw people smoking the real deal on premises.
Magee is far from alone. Dark Horse Brewing in Marshall, Mich., had its Smells Like Weed IPA changed to Smells Like A Safety Meeting after the feds blocked his attempt to distribute it under the original name. In Concord, Calif., Ale Industries had its Orange Kush witbier -- named after yet another high-potency cannabis strain -- altered to Orange Shush after the TTB took similar action against it.

Mt. Shasta Brewing Co. in Weed, Calif., has been one of the only breweries to successfully slip a marijuana reference onto its label, enlisting the American Civil Liberties Union's help in 2008 to market Weed Golden Ale with bottle caps that read "Try LEGAL Weed."
If that seems inconsistent, well that's just the TTB for you. Since 1954, the government has also banned "any design or pictorial representation relative to the American flag" and "decorations associated with such flag" on beer packaging, only to watch Anheuser-Busch's (BUD) Budweiser brand routinely flout that provision and deny that its packaging is coated in the Stars and Stripes.
If the TTB wants to enforce its rules a la carte, it certainly has the latitude to do so. With the brewing industry growing at a quick clip and more breweries prone to try this strategy as regional marijuana rules relax -- especially in huge brewing states like Washington and Colorado -- the feds may want to consider how much green they want to spend keeping weed off the label of a product that's sold legally only to adults.
DATA PROVIDERS
Copyright © 2014 Microsoft. All rights reserved.
Fundamental company data and historical chart data provided by Morningstar Inc. Real-time index quotes and delayed quotes supplied by Morningstar Inc. Quotes delayed by up to 15 minutes, except where indicated otherwise. Fund summary, fund performance and dividend data provided by Morningstar Inc. Analyst recommendations provided by Zacks Investment Research. StockScouter data provided by Verus Analytics. IPO data provided by Hoover's Inc. Index membership data provided by Morningstar Inc.
MARKET UPDATE
[BRIEFING.COM] The stock market finished an upbeat week on a mixed note. The S&P 500 shed less than a point, ending the week higher by 1.3%, while the Dow Jones Industrial Average (+0.1%) cemented a 1.7% advance for the week. High-beta names underperformed, which weighed on the Nasdaq Composite (-0.3%) and the Russell 2000 (-1.3%).

Equity indices displayed strength in the early going with the S&P 500 tagging the 2,019 level during the opening 30 minutes of the action. However, ... More
More Market News