Filthy rich or broke? Your body gives clues
All income classes are laden with pollutants, but the folks who eat sushi are ingesting far different chemicals than poorer chain smokers.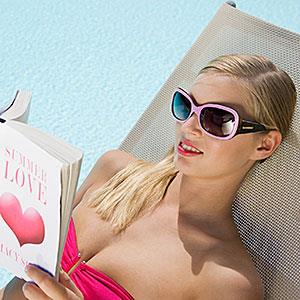 America's rich and not so rich are not just
living differently
, they're poisoning themselves differently as well.
In the U.S., self-polluting isn't typically a class issue. As Quartz points out, the entire population is loaded with chemicals like mercury, arsenic, lead, cadmium and bisphenol A. We eat fish, we drink out of plastic containers, and we generally end up consuming a lot of the same things that make us big, walking dumping grounds.
A new study, however, indicates that it's how we live and consume at the margins that's making the toxins of the top 1% different from those on the lower rungs of the economic ladder. Jessica Tyrrell and colleagues from the University of Exeter, using data from the U.S. National Health and Nutrition Examination Survey, found that people who can afford to eat more sushi tend to be teeming with mercury, arsenic, cesium and thallium -- all of which accumulate in fish and shellfish.
The same group can afford to sun itself for weeks at a time along the Cote d'Azur, so it also tends to be chock full of benzophenone-3, aka oxybenzone, which is the active ingredient in most sunscreens. The EU is currently investigating that ingredient, which critics suggest may actually encourage the very skin cancer it's supposed to ward off.
America's poor, meanwhile, are far more likely to smoke and, as a result, tend to build up higher levels of lead and cadmium. The lead found in the paint of the aging U.S. housing stock hasn't helped in this regard. The poor are also far more likely to ingest large amounts of bisphenol-A, a substance used to line the cans and other containers of cheap foods.
Prior to this, common wisdom implied that the rich were more likely to eat fruits and vegetables and avoid energy drinks and fast food than their less wealthy counterparts. While that may still be true, it's the occasional indulgences that are pushing them to deaths that usually come at a far lesser cost.
DATA PROVIDERS
Copyright © 2014 Microsoft. All rights reserved.
Fundamental company data and historical chart data provided by Morningstar Inc. Real-time index quotes and delayed quotes supplied by Morningstar Inc. Quotes delayed by up to 15 minutes, except where indicated otherwise. Fund summary, fund performance and dividend data provided by Morningstar Inc. Analyst recommendations provided by Zacks Investment Research. StockScouter data provided by Verus Analytics. IPO data provided by Hoover's Inc. Index membership data provided by Morningstar Inc.
MARKET UPDATE
[BRIEFING.COM] S&P futures vs fair value: -5.50. Nasdaq futures vs fair value: -13.00. Nasdaq at... NYSE Adv/Dec 0/0... Nasdaq Adv/Dec 0/0.
More Market News