For Primerica reps, 'opportunity' becomes a pitfall
The insurance company charges new recruits $99, but more than 80% drop out without passing the licensing exam.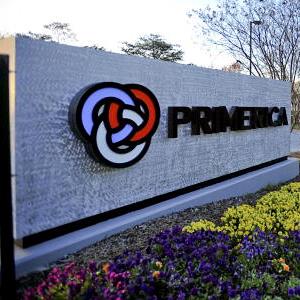 Primerica (PRI) has grown into one of the most profitable insurance companies by promising opportunity to thousands of would-be representatives by dangling the potential to earn $100,000 or more a year. 

But as Bloomberg Businessweek reported, the company's promises of advancement and earnings don't work out for the majority of new recruits, who each pay a $99 fee for the chance to join the business, according to company documents.
Take last year's recruitment numbers. Primerica drew 191,752 new recruits in 2012, according to a regulatory filing. That means it may have booked nearly $19 million in fees from hopeful applicants.
But only 34,425 became newly licensed insurance sales representatives in 2012, suggesting that roughly 80% of the initial applicant pool dropped out.

Recruits typically need three months to pass their state licensing exams, so some may have qualified in 2013, the filing notes. A spokesman for Primerica didn't immediately return an email seeking comment.

Primerica has built a profitable business by combining a financial-services firm with multilevel sales techniques, similar to companies like Avon Products (AVP). In Primerica's case, sales reps are responsible for recruiting new applicants. 
Most of the company's 91,000 reps work part time, but 4,000 have reached the level of regional vice president, which entitles the worker to higher pay and bonuses, the filing notes.
"I think they want you to make it, but they know you're not going to," Phillip Bowers, who left the company this year and never made more than $50,000, told Businessweek. "People would get into the business, bring their friends, and then after a while, the person who brought those friends would quit."
Primerica's website is full of hype, billing its structure as providing "freedom from a boss" and the "freedom to dream big." It also promotes success stories, such as Brant and Adiris Vogt, who earned more than $100,000 and received a "power builder ring."
That sounds great, until you notice the small print at the bottom of the page. It cautions that the average pay for a sales rep is just $5,513 per year. 
Follow Aimee Picchi on Twitter at @aimeepicchi.
DATA PROVIDERS
Copyright © 2014 Microsoft. All rights reserved.
Fundamental company data and historical chart data provided by Morningstar Inc. Real-time index quotes and delayed quotes supplied by Morningstar Inc. Quotes delayed by up to 15 minutes, except where indicated otherwise. Fund summary, fund performance and dividend data provided by Morningstar Inc. Analyst recommendations provided by Zacks Investment Research. StockScouter data provided by Verus Analytics. IPO data provided by Hoover's Inc. Index membership data provided by Morningstar Inc.
MARKET UPDATE
[BRIEFING.COM]
Precious metals fell in electronic trade yesterday following the FOMC statement which conveyed no changes to the Fed's current policy course. As expected, the FOMC reduced the monthly pace of tis asset purchases by $10 bln to $15 bln and maintained the "considerable time" language in its forward guidance.
Dec gold continued to trade lower and fell as low as $1216.30 per ounce in overnight trade, its lowest level since January. It managed to inch slightly ... More
More Market News