Gay activists call for Russian vodka boycott
They're aiming to apply economic pressure on Moscow over new discriminatory laws. But could such a protest work?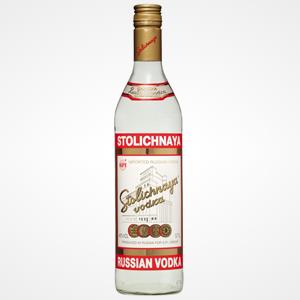 New Russian laws that discriminate against gays and lesbians, as well as recent images of violence against gays in Russia, are prompting calls for boycotts against the upcoming Winter Olympics in the Russian city of Sochi -- and against all Russian vodka.
And while a boycott against the Winter Games is still mostly theoretical, protests against Russian spirits appear to be gaining momentum.
The vodka boycott began with an appeal published last week by gay columnist Dan Savage, calling on Americans, gay and straight, "to show our solidarity with Russian queers and their allies and to help to draw international attention to the persecution of gay men, lesbians, bisexuals, trans people, and straight allies in Putin's increasingly fascistic Russia."
Savage then listed over a dozen Russian vodkas currently sold in the U.S., including one of the market leaders, Stolichnaya.
In response, Val Mendeleev, CEO of Stolichnaya's owner, SPI Group. issued an open letter to the LGBT (lesbian, gay, bisexual, transgender) community denouncing the "recent dreadful actions taken by the Russian Government limiting the rights of the LGBT community," and stressing his company's opposition to "such attitude and actions."
In the letter, Mendeleev also underscored Stolichnaya's support of gay and lesbian pride events around the world, that his company has no ties to the Russian government and that it's actually produced in Latvia.
However, the Russian vodka boycott has been taken up by gay bars in Savage's home town of Seattle, as well as in Chicago, Los Angeles, San Francisco, New York and several other North American cities.
But could such a boycott make a real economic impact? The Distilled Spirits Council of the U.S. reports nearly 1.4 million gallons of Russian vodka were imported to the U.S. last year, worth more than $59.6 million. But that barely registers when you consider that just one brand, Russian Standard, a top-selling premium vodka in Russia, sold more than 5.2 million gallons globally in 2009.
And prominent Russian LGBT activist Nikolai Alekseev says a vodka boycott is at best a doomed, symbolic gesture.
"The producers, even if they become bankrupt because of the boycott (which is unlikely) will not be able to influence Russian politics and President Putin as well as the decisions of the State Duma," he said in an interview last week.

A more effective measure, according to Alekseev, would be to ban anti-gay Russian lawmakers from traveling to the U.S., European Union and elsewhere in the West.
"Pressure your governments to put the authors of those laws on the black lists for the entrance visas," he added. "They will suffer and others will think twice. Nothing else will work!"
DATA PROVIDERS
Copyright © 2014 Microsoft. All rights reserved.
Fundamental company data and historical chart data provided by Morningstar Inc. Real-time index quotes and delayed quotes supplied by Morningstar Inc. Quotes delayed by up to 15 minutes, except where indicated otherwise. Fund summary, fund performance and dividend data provided by Morningstar Inc. Analyst recommendations provided by Zacks Investment Research. StockScouter data provided by Verus Analytics. IPO data provided by Hoover's Inc. Index membership data provided by Morningstar Inc.
MARKET UPDATE
[BRIEFING.COM] Recent action saw the key indices inch to fresh lows for the session. Including today's decline of 0.8%, the S&P 500 is lower by 0.5% so far in September. Despite the loss for the month, the benchmark index has fared a bit better than its higher-beta peers. On that note, the Nasdaq has given up 1.3% so far this month, while the Russell 2000 is down 3.7% for the month. Elsewhere, the price-weighted Dow (-0.5%) trades ahead of the broader market today and is up 0.6% for the ... More
More Market News