Hate the NFL's blackout rule? So does John McCain
The senator is pushing federal legislation that would ban the policy, which requires teams to sell out a game to broadcast it locally.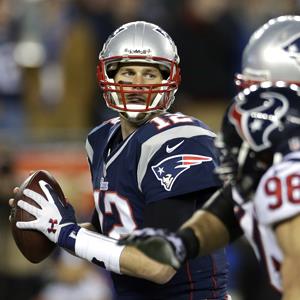 Football fans who are mad as hell about the National Football League's TV blackout policy have an ally in Sen. John McCain, R-Ariz.
Earlier this year, the 2008 GOP presidential candidate introduced a bill that would require the NFL to broadcast all home games locally in markets where teams have used public financing to build stadiums, which is almost everywhere. 
"Now, if that stadium is not taxpayer-financed, then that owner can do anything they want to,"
Digital First Media
quoted McCain as saying. "But if the taxpayers paid for them, then, by God, I think the taxpayers ought to be able to see the game whether they sell out the stadium or not."
McCain has a point. The NFL's blackout rule is antiquated, dating to the 1970s -- which in the world of media might as well be the Dark Ages. The rule penalizes millions of fans who are either unable or unwilling to pay the exorbitant prices teams charge to watch games live. The insistence that a team sell out 72 hours before kickoff or lose the ability to broadcast the game locally seems arbitrary and pointless.
The NFL argues the number of blacked-out games has declined in recent years. During 2012, all but 15 games were televised in their local markets. The Tampa Bay Buccaneers led the league with six blocked names, followed by the San Diego Chargers (four), Cincinnati Bengals (two), Buffalo Bills (two) and Oakland Raiders (one).
The stakes are certainly high. NFL games accounted for 31 out 32 of the most-watched TV broadcasts last fall, "more than double the amount of viewers for other prime-time programming on Fox, ABC, CBS and NBC," Digital First Media said.
Fox parent
21st Century Fox
(
FOXA)
(formerly News Corp.),
CBS
(
CBS
) and
Comcast
's (
CMCSA)
NBC agreed to pay the NFL $28 billion for broadcast rights through 2022.
Walt Disney
's (
DIS)
ESPN has a separate $1.9 billion annual deal, and
DirecTV (
DTV
)
has a $1 billion agreement.
The blackout rule has led some teams to come up with creative ways of bypassing it. 
Some, such as the
Oakland Raiders
, are reducing their stadium's seating capacity to make it easier to sell out.
The Jacksonville Jaguars are trying the fan-friendly approach to boosting attendance by allowing fans to bypass high concession prices and to bring
in food from home
.
The NFL probably isn't all that worried about McCain's bill, because it's part of the Television Consumer Freedom Act, which would forbid cable companies from bundling less popular channels with popular ones. Broadcasters fiercely oppose what some call a-la-carte pricing, and cable companies have claimed it would make their costs skyrocket.
Chances are the status quo isn't about to change anytime soon. As Digital First Media pointed out, McCain's bill hasn't attracted any co-sponsors, and no hearings have been scheduled.
Jonathan Berr does not own shares of the listed stocks. Follow him on Twitter @jdberr.
DATA PROVIDERS
Copyright © 2014 Microsoft. All rights reserved.
Fundamental company data and historical chart data provided by Morningstar Inc. Real-time index quotes and delayed quotes supplied by Morningstar Inc. Quotes delayed by up to 15 minutes, except where indicated otherwise. Fund summary, fund performance and dividend data provided by Morningstar Inc. Analyst recommendations provided by Zacks Investment Research. StockScouter data provided by Verus Analytics. IPO data provided by Hoover's Inc. Index membership data provided by Morningstar Inc.
MARKET UPDATE
[BRIEFING.COM] S&P futures vs fair value: -5.50. Nasdaq futures vs fair value: -13.00. Nasdaq at... NYSE Adv/Dec 0/0... Nasdaq Adv/Dec 0/0.
More Market News