Hipsters are killing American razor sales
Their stubborn refusal to shave off stylish facial hair and stubble has Schick and Gillette worried. But those brands may have dug their own graves.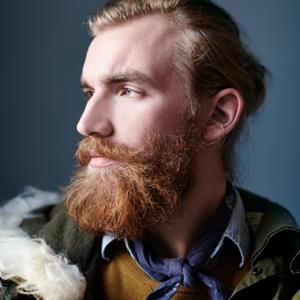 Hope you really like that handlebar mustache and set of pork-chop sideburns, Mr. Vest-Clad Washboard-Playing Mixologist, because they're killing multinational corporations' bottom lines.
Sneer from atop your fixed-gear bike and try to drown it all out with original 7-inch vinyl Happy Mondays singles, but your wall of feeble aesthetic stereotypes shouldn't prevent you from bearing the blame for lost profits on your plaid, suspender-laden shoulders.

With Gillette maker Procter & Gamble (PG) complaining that razor sales are falling in developed countries and Schick parent company Energizer (ENR) bemoaning a 10% drop in razor sales in the past year alone, Bloomberg Businessweek posits that the source of these woes is the whiskered face of Hipster America.
Slowly replacing the hippie as the target of scorn for things other Americans don't like or understand, hipsters and their elaborate facial hair have fallen right in the cross hairs of international market research firm Euromonitor. The group says hipsters have helped create a "vogue for stubble" and a "growing acceptance of the unshaven look in the workplace" that is dragging down razor sales that relatively "nonhairy" China can't compensate for.
But is it really the fault of some kung-fu marathon-watching, "Super Mario Bros. 2"-playing, bourbon-aged-beer-dr​inking bogeyman? Or is the real culprit staring right into razor-making conglomerates' shaving mirror?
The razor companies have been trying to sell Americans on the idea that more razors are better for so long that a 1975 "Saturday Night Live" skit about the Triple-Trac razor eventually led to Gillette's Mach 3. Meanwhile, a 2000 spoof featuring Gillette's Platinum Mach 14 doesn't seem far off the mark in a six-blade reality.
As both the blades and their prices have increased, the American shaver has sought other options. Bloomberg Businessweek notes that post-recession shavers have flocked to private labels such as Dollar Shave Club and Manpacks, whose cheap, generic razors account for roughly 4% of the U.S. market. More follicle-savvy face scapers, meanwhile, have stepped up to boutique sellers like The Art of Shaving, which stresses durable, fashionable razors over disposables.
Besides, both Schick and Gillette are actively, desperately pursuing the hipster market. The problem with selling electric razors such as Gillette's ProGlide Styler -- which comes with its own hipster facial hair cheat sheet -- is that you can't bleed a customer for replacement blades for years. Yeah, the penchant for reclaimed and sustainable goods just happens to be a hipster stereotype that's true.
DATA PROVIDERS
Copyright © 2014 Microsoft. All rights reserved.
Fundamental company data and historical chart data provided by Morningstar Inc. Real-time index quotes and delayed quotes supplied by Morningstar Inc. Quotes delayed by up to 15 minutes, except where indicated otherwise. Fund summary, fund performance and dividend data provided by Morningstar Inc. Analyst recommendations provided by Zacks Investment Research. StockScouter data provided by Verus Analytics. IPO data provided by Hoover's Inc. Index membership data provided by Morningstar Inc.
MARKET UPDATE
[BRIEFING.COM] The stock market finished the Thursday session on a higher note with the S&P 500 climbing 0.5%. The benchmark index registered an early high within the first 90 minutes and inched to a new session best during the final hour of the action.

Equities rallied out of the gate with the financial sector (+1.1%) providing noteworthy support for the second day in a row. The growth-oriented sector extended its September gain to 1.9% versus a more modest uptick of 0.4% for the ... More
More Market News