How AT&T beats the NSA at its own game
The telecom giant gives the Drug Enforcement Agency access to data on every phone call it has handled since 1987.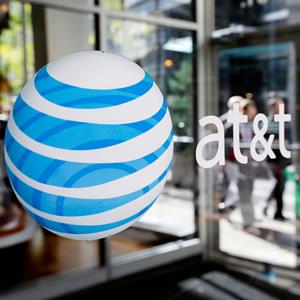 The
National Security Agency's Prism program
that peeks into your email, phone calls and other personal data may seem a bit intrusive, but at least it doesn't remember that call you made to your friend's house in sixth grade to announce that your mom had enough room in her Dodge Caravan to take everyone to see "Goonies."
AT&T has been keeping it old school by holding on to the phone records of everyone in the U.S. since 1987 and handing them over to the Hampshire Project -- a partnership between federal and local drug officials. Prism's collection of information may be extensive, but it doesn't remember when you were using free AOL discs and the loudest modem on the planet to get onto the Internet.
According to The New York Times, AT&T's (T) little subpoena-accessible gift to the Drug Enforcement Agency and other law-enforcement groups is the most extensive of its kind. Even the NSA's gathering of call logs under the Patriot Act lets it keep that information for only five years.
AT&T has not only allowed free access to records that date back to a time when NBC was still airing first-run episodes of "ALF" but also to every call that passes through an AT&T switch -- not just those made by AT&T customers. Unlike the NSA's data, the Hemisphere phone records include information on the locations of callers. Roughly 4 billion call records are added to the database every day, according to Hemisphere training slides bearing the logo of the White House Office of National Drug Control Policy.
The New York Times received those slides from Drew Hendricks, a peace activist in Port Hadlock, Wash., who had received the unclassified PowerPoint presentation in response to a series of public information requests to West Coast police agencies.
President Barack Obama's administration acknowledged the enormous Hemisphere database, which was initially compiled in 2007, and it admitted that it embedded AT&T employees in government drug units in three states. It clarifies, however, that the program's phone data are stored by AT&T, not by the government as in the NSA program. Agencies can get access to the information only though "administrative subpoenas," which federal agencies such as the DEA issue instead of a grand jury or a judge.
The administration says the project has been especially useful in finding criminals who throw away "burner" cellphones to prevent tracking. In March 2013, Hemisphere found the new phone number and location of a man who impersonated a general at a San Diego Navy base and then ran over a Navy intelligence agent. A month earlier, the program helped catch a South Carolina woman who had made a series of bomb threats.
The administration also says Hemisphere uses routine investigative procedures that have been part of criminal cases for decades and posed no novel privacy issues.

The American Civil Liberties Union begs to differ, saying the program's breadth may stretch the legal bounds of the "reasonable" portion of the Fourth Amendment's search and seizure protections. Although AT&T controls that information, the ACLU says the sheer amount of government involvement makes the subpoena process seem like an arbitrary redundancy that exists solely as a legal shield.
In the meantime, if you're looking for a recording of that time in 1988 when your family spent $5 on a long-distance call to your grandmother's house to see if she could hear a pin drop from across the country, you know who to ask.

In the face of this revelation, it's clear we've got take matters into our own hands to protect what little of our privacy remains. Start using TOR for browsing, Textcrypt for text messages and Cellcrypt for phone calls. Then take everything off DropBox, Instagram, iCloud, etc and stash it all in a Cloudlocker (www.cloudlocker.it)​ which works just the same but stays in the house where they still need a warrant to get inside.    
Are you sure you want to delete this comment?
DATA PROVIDERS
Copyright © 2014 Microsoft. All rights reserved.
Fundamental company data and historical chart data provided by Morningstar Inc. Real-time index quotes and delayed quotes supplied by Morningstar Inc. Quotes delayed by up to 15 minutes, except where indicated otherwise. Fund summary, fund performance and dividend data provided by Morningstar Inc. Analyst recommendations provided by Zacks Investment Research. StockScouter data provided by Verus Analytics. IPO data provided by Hoover's Inc. Index membership data provided by Morningstar Inc.
MARKET UPDATE
[BRIEFING.COM] The stock market finished the Tuesday session on the defensive after spending the entire day in a steady retreat. The S&P 500 (-0.6%) posted its third consecutive decline, while the small-cap Russell 2000 (-0.9%) slipped behind the broader market during afternoon action.

Equity indices were pressured from the start following some overnight developments that weighed on sentiment. The market tried to overcome the early weakness, but could not stage a sustained rebound, ... More
More Market News