Independent bookstores start a new chapter: Growth
Their numbers are up, along with their sales, as e-book novelty wears off and human interaction becomes a top priority.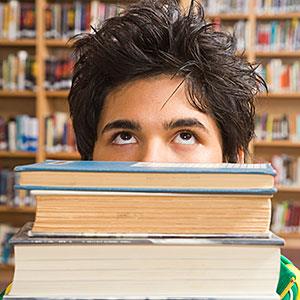 You know that person at work who keeps eying your book in the break room and saying you'd be better off with an e-reader and the latest
young-adult-fiction-​turned-movie
of the moment? He or she is actually making it easier for you to find a bookstore you love and engross yourself in a title that blocks out such prattling.
Contrary to what the sorry state of chain bookstores and the growth of Amazon (AMZN) would lead you to believe, The Economist says independent bookstores are not only growing but thriving. The American Booksellers Association notes that since 2009 more independent bookshops have opened than closed in America.
Sales at those stores grew by 8% in 2012, when many book chains saw a drop in revenue. Barnes & Noble's (BKS) same-store sales (sales at stores open for at least a year) decreased by 3.4% last year. Borders didn't even make it to 2012 after going bankrupt and creating blank spots in malls everywhere in 2011.
So what's the key to the little guys' recent success? Becoming blockbuster-proof.
Big chains and e-books ride the ebb and flow of top-selling titles such as the "Harry Potter," "Twilight" and "Hunger Games" series, with their fortunes mirroring the sale of those particular titles. As a result, three years ago, Amazon announced that its sales of digital books had eclipsed those of hardcovers. As the public's appetite for "Hunger Games" titles waned and the novelty of e-books wore off, the Association of American Publishers claims e-book sales increased by only 5% in this year's first quarter, compared with 28% during the same period a year earlier and 159% in first-quarter 2011.
Now Nielsen reports that e-book sales fell by 0.1% in April, compared with the same period last year. That's the first decline in the e-book market, and as Nicholas Carr suggested on his Rough Type blog, the number of people willing to try e-readers may be in decline while those using tablets as e-readers may be finding themselves distracted by their little device's myriad other functions.

Robert Rosenberger at Slate suggests that those distractions, coupled with readers' reluctance to jump to newer, more expensive mediums, may limit the e-book to a 25% share of the overall market. E-readers may be the "book" that passengers take with them on the plane or other long trips that require a bit more efficiency and less weight, but people prone to procrastination when Candy Crush is just an app away are turning back to paper to avoid distractions.
That's great news for indie bookstores, which survived both the chains and e-books by cultivating a stock of eclectic, curated titles and filling shops with knowledgeable booksellers and not just any person who fits the vest. By remembering that a human being is turning each page, the indies have retained the ability to concentrate on personal interests and aesthetic, hands-on experiences.
In other words, they know what their customers might also like, because they know what their customers like -- and not just what the algorithm suggests.
DATA PROVIDERS
Copyright © 2014 Microsoft. All rights reserved.
Fundamental company data and historical chart data provided by Morningstar Inc. Real-time index quotes and delayed quotes supplied by Morningstar Inc. Quotes delayed by up to 15 minutes, except where indicated otherwise. Fund summary, fund performance and dividend data provided by Morningstar Inc. Analyst recommendations provided by Zacks Investment Research. StockScouter data provided by Verus Analytics. IPO data provided by Hoover's Inc. Index membership data provided by Morningstar Inc.
MARKET UPDATE
[BRIEFING.COM] The stock market finished an upbeat week on a mixed note. The S&P 500 shed less than a point, ending the week higher by 1.3%, while the Dow Jones Industrial Average (+0.1%) cemented a 1.7% advance for the week. High-beta names underperformed, which weighed on the Nasdaq Composite (-0.3%) and the Russell 2000 (-1.3%).

Equity indices displayed strength in the early going with the S&P 500 tagging the 2,019 level during the opening 30 minutes of the action. However, ... More
More Market News