It's becoming a world of superrich, and everyone else
A video lecture offers many interesting insights into a rapidly growing income gap that's now a global phenomenon.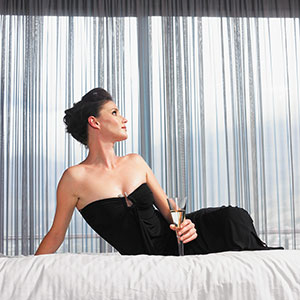 If you have a spare 15 minutes or so and want some interesting insights into what's behind the growing income gap between the rich and the middle class, you might want to watch a video that's been making the rounds across the blogosphere.
It's a clip from last June of Canadian writer Chrystia Freeland presenting her ideas on what she calls "the rise of the new global superrich," during a TEDGlobal conference in Scotland.
Freeland discusses how the emergence of a new class of plutocrats -- people whose extreme wealth lets them dominate governments and societies -- has become a phenomenon not only in the West but in China, Russia, India and even in "cozy social democracies like Sweden, Finland and Germany."
"In the 1970s, the (top) 1% accounted for about 10% of the national income in the United States," she tells her audience. "Today their share has more than doubled, to above 20%." But what's even more striking, she says, is how the top 0.1% now accounts for more than 8% of the nation's income.
One factor behind these changes, Freeland says, is political: Lower taxes, deregulation, privatization and weaker legal protections help push more income to the very top of the economic totem pole. This "crony capitalism," she says, may benefit well-connected insiders but doesn't help the greater society.
She cites two other issues that are fueling income inequality: the technology revolution and globalization. A person with an innovative idea, she says, now has access to a global consumer market of billions. As a result, "if you are very, very smart and very, very lucky, you can get very, very rich very, very quickly." Freeland points as an example to David Karp, the 26-year old founder of Tumblr, who recently sold his company to Yahoo (YHOO) for $1.1 billion.
This class of superrich isn't just made up of just tech superstars who can take their skills and ideas to the highest bidders, she says. It also includes a pantheon of superstar bankers, lawyers, architects, cooks and even people like Bernard Toutati -- dentist to celebrities, Russian oligarchs, sports stars and very well-heeled captains of industry.
A major downside of all this is how the middle class has lost its financial footing in the West as new technologies and globalization quickly make once-solid industries obsolete but haven't replaced them with enough new jobs. "When was the last time you used a travel agent?" she asks.
Freeland admits that "there's no economic rule that translates economic growth into widely shared prosperity." But she fears society is ending up as a place "in which a few geniuses invent Google (GOOG), and the rest of us are employed giving them massages."
There's a bright side to all this, she says, in that "we are living through an era of economic evolution comparable in scale to the Industrial Revolution." And as happened during the Industrial Revolution, Freeland says, we'll witness transformational changes to society that make the new economy work for everyone -- and not just the superrich.
DATA PROVIDERS
Copyright © 2014 Microsoft. All rights reserved.
Fundamental company data and historical chart data provided by Morningstar Inc. Real-time index quotes and delayed quotes supplied by Morningstar Inc. Quotes delayed by up to 15 minutes, except where indicated otherwise. Fund summary, fund performance and dividend data provided by Morningstar Inc. Analyst recommendations provided by Zacks Investment Research. StockScouter data provided by Verus Analytics. IPO data provided by Hoover's Inc. Index membership data provided by Morningstar Inc.
MARKET UPDATE
[BRIEFING.COM] The S&P 500 (-0.5%) remains pressured as every uptick has been met with selling activity. This morning, the health care sector (-0.6%) was an early source of weakness in reaction to concerns about the impact of new rules on tax inversion deals.

Over the past 30 minutes, Bloomberg reported that Pfizer (PFE 30.01, -0.17) has approached Actavis (ACT 242.88, +7.02) about a potential acquisition. Actavis, which traded with a slim loss ahead of the reports, has ... More
More Market News