James Patterson to give $1 million to bookstores
In an effort to keep printed books alive, the best-selling writer is giving his own money to 'viable' independents with kids' sections.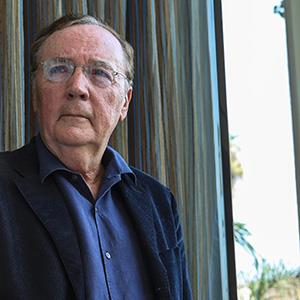 You might think that a best-selling writer wouldn't care whether his books sold in paper or electronic versions, as long as they're getting into readers' hands. 

But as blockbuster author James Patterson shows, you'd be wrong. The writer of thrillers such as the Alex Cross series is putting $1 million behind an effort to keep independent bookstores alive, announcing plans to give away part of his fortune to "viable" stores with children's sections. While bookworms will applaud his efforts, his gesture goes beyond merely wanting to preserve the quiet enjoyment of bookstore browsing. 
Patterson, appearing on "CBS This Morning," noted that his donations are designed to battle what he calls the disappearance of the physically printed word, which he said is "not a good thing." 
"We're making this transition to e-books and that's fine and good and terrific and wonderful, but we're not doing it in an organized, sane, civilized way," he said. (You can nominate your favorite indie bookstore here.) 
Patterson, who also writes books for young readers, is particularly concerned about how e-books affect children, noting that families often don't buy more than one e-book reader or allow their kids to buy a wide selection of digital books. 
Yet behind Patterson's generosity are two trends that he didn't highlight in his interview. 
For one, independent bookstores are hardly in danger of dying out. Despite the popularity of Amazon (AMZN), more independent bookstores have opened than closed in America since 2009. And sales at indie booksellers actually grew by 8% in 2012, while big chains such as Barnes & Noble (BKS) saw same-store sales decrease. Borders, of course, is no longer hawking books after going bankrupt in 2011. 
Then there's the personal motivation. Authors actually end up losing when it comes to e-book royalties, according to The Authors Guild. At the same time, publishers see their profits rise. 
"The Help," a bestselling novel by Kathryn Stockett, provides a standard royalty of $3.75 for a hardcover book, according to an analysis from The Authors Guild. With an e-book, however, the author's royalty declines to $2.28. But the publisher's profit margin rises by 33%.
So, while we all want to see our local, independent bookstores thrive, just remember that your favorite authors have even more at stake: the ability to pay the rent. 
Follow Aimee Picchi on Twitter at @aimeepicchi. 

have to say i'm a big fan of Mr. Patterson, an as such, find it insulting that one of my favorite authors can get his pay for time / consideration towards said books that I have grown to love.
from child to adult, his books are truly pieces of art in their own right.
so why should I give away his $ from my pocket (unemployed) to said elsewhere?? an a e-books to top it off??
personally I doubt ill ever own a e-book and secondly I prefer to have the paper & or hardcover to indulge in. I truly lose myself in my mind reading, an can literally mean me reading said book for a whole day (sometimes 3straight days!) , doubt an e-book can hold charge that long as well as my eyes hurting cause of said screen.
wish I worked at a store or owned one, sadly no, half-price book store is a favorite though
Are you sure you want to delete this comment?
DATA PROVIDERS
Copyright © 2014 Microsoft. All rights reserved.
Fundamental company data and historical chart data provided by Morningstar Inc. Real-time index quotes and delayed quotes supplied by Morningstar Inc. Quotes delayed by up to 15 minutes, except where indicated otherwise. Fund summary, fund performance and dividend data provided by Morningstar Inc. Analyst recommendations provided by Zacks Investment Research. StockScouter data provided by Verus Analytics. IPO data provided by Hoover's Inc. Index membership data provided by Morningstar Inc.
MARKET UPDATE
[BRIEFING.COM] The stock market began the new week on a cautious note. The S&P 500 lost 0.3%, but managed to erase more than half of its opening decline. Thanks to the rebound, the benchmark index reclaimed its 50-day moving average (1976.78) after slipping below that level in the morning.

Equities slumped at the open amid a couple global developments that dampened the overall risk appetite. Continued student protests in Hong Kong and a potential response from China weighed on the ... More
More Market News