JK Rowling gambles -- and wins -- with new novel
The famed 'Harry Potter' writer's pseudonymously published crime story is climbing the charts now that it's known she wrote it.
What happens when one of the world's best-known writers publishes a well-reviewed crime novel under a pseudonym but then is exposed after a newspaper sleuths out her identity?

If you're J.K. Rowling, the tactic means an instant best seller, plus the credibility of having earned rave reviews under an unknown name. As her best-known creation, Harry Potter, might say, "Brilliant!" 
Since her identity was unearthed Sunday, the book, "The Cuckoo's Calling,"
has shot to No. 2
on Amazon's best-seller list, with demand so high that the retailer is now out of stock. One entrepreneurial bookseller is
hawking one copy
for $250, billing it as a collectible.
Rowling, who has an estimated net worth of $1 billion, published "The Cuckoo's Calling" under the pseudonym Robert Galbraith, and its cover describes him as a former member of the Royal Military Police. In the U.S., the novel is published by Mulholland Books. Her "Harry Potter" books, published by Scholastic (SCHL), broke records by selling millions of copies within 24 hours of release.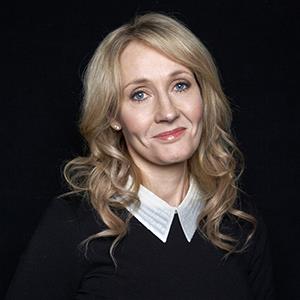 "The Cuckoo's Calling" earned high praise, but it posted sales of just 1,500 copies in Britain, The New York Times reports. It earned a starred review from Publishers Weekly, while best-selling writer Val McDermid gave it a glowing blurb, writing that the novel "reminds me why I fell in love with crime fiction in the first place."
But an anonymous Twitter user tipped off the U.K.'s Sunday Times that a more famous writer was behind the well-received debut novel. That led the paper's arts editor, Richard Brooks, to his own investigation, The New York Times notes.
One clue about the identity: Both "The Cuckoo's Calling" and Rowling's first adult novel, "The Casual Vacancy," shared an agent, publisher and editor. Then Brooks read the book, telling the newspaper, "I said, 'Nobody who was in the Army and now works in civilian security could write a book as good as this.'"
After hiring computer linguistics experts, who found similarities between "The Cuckoo's Calling" and two of Rowling's other novels, Brooks emailed Rowling to ask if she was the writer. Her spokeswoman confirmed the suspicion, writing that Rowling had "decided to fess up," the story noted. 
For Rowling, whose "Casual Vacancy" earned mixed reviews, the win isn't only on the sales front. Earning rave reviews under a different name also provides her with credibility as a writer of books for adults.
As she wrote in a statement, the experience was "liberating." She added: "It has been wonderful to publish without hype or expectation, and pure pleasure to get feedback under a different name."
Follow Aimee Picchi on Twitter at @aimeepicchi. 


Gambles...... really Aimee, what was the risk? Sounds like a clever publicity stunt to me. There hasn't been a press "sleuth" for over 20 years........ it was a well planned "anonymous" aka plant. Good for JK and her very smart publisher! Play the press.... they play us everyday. What a bunch of like-think sheep. It s not your fault Aimee, that's all they taught you in college.

All she's guilty of is wanting to know if her fame might negatively affect critical reviews of her books, which I feel is totally legitimate, because it apparently does.  The people that claim this is just a press trick are being overly cynical.  Of course she'll eventually reveal herself as the author, to not do so would be a disservice to her millions and millions of devoted fans who want to read what she has to write.   She's made a billion dollars writing books already, she's not going stage some cheap trick just to make a little more money.

So if it wasn't known that she wrote the novel, it would have been a "critically acclaimed bomb"? Were it not for her name on the cover, "The Casual Vacancy" would have been a bomb as well, without earning the "critical acclaim". It's like actors who go against typecast and their movies are still a "hit". Yet were it not for their name recognition attached the the film, the project would have bombed instead.

Are you sure you want to delete this comment?
DATA PROVIDERS
Copyright © 2014 Microsoft. All rights reserved.
Fundamental company data and historical chart data provided by Morningstar Inc. Real-time index quotes and delayed quotes supplied by Morningstar Inc. Quotes delayed by up to 15 minutes, except where indicated otherwise. Fund summary, fund performance and dividend data provided by Morningstar Inc. Analyst recommendations provided by Zacks Investment Research. StockScouter data provided by Verus Analytics. IPO data provided by Hoover's Inc. Index membership data provided by Morningstar Inc.
MARKET UPDATE
[BRIEFING.COM] The stock market began the new trading week on the defensive note with small-cap stocks pacing the retreat. The Russell 2000 (-1.4%) and Nasdaq Composite (-1.1%) displayed relative weakness, while the S&P 500 lost 0.8% with all ten sectors ending in the red.

Global equities began showing some cracks overnight after China's Finance Minister Lou Jiwei poured cold water on hopes for new stimulus measures. Specifically, Mr. Lou said the government has no plans to change ... More
More Market News