McDonald's Monopoly returns; consumers are stoked
The fast-food giant's annual event is a marketer's dream, thanks to customers who can't wait to stop in and play.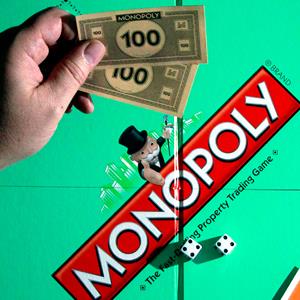 Combine two great American icons -- the venerable Monopoly board game from Hasbro (HAS) and Mickey D's -- and you get an annual marketing campaign that seems to grow in success and consumer interest each year.
McDonald's (MCD) Monopoly sweepstakes returned this week in its 21st edition, offering customers at the fast-food chain a chance to win both instant prizes like a free sandwich or drink, or more valuable items like vacation packages, a car, and cash awards of up to $1 million.
Customers' "favorite promotion, Monopoly at McDonald's, is still going strong," Douglas Freeland, McDonald's USA marketing director, said in a press statement.
The game appears to bring out a very nerdy, competitive streak in a lot of people. Walter Hickey at Business Insider has broken down the mathematical probabilities of actually winning in the McDonald's Monopoly game. As the company notes, there's a 1-in-4 chance of winning something each time you play.

But Hickey parsed the numbers even further and determined there's an 89.9% probability your prize will be food-related. What's more, he said, four out of every 11 prizes awarded will be a serving of medium fries.
He also broke down the odds of your acquiring the more valuable game pieces like Boardwalk, which come in at 1 in 602 million. Compare that with your chance of winning the Powerball lottery grand prize, which according to UPI has odds of 1 in 750 million.
And, of course, just as you'd expect from the Internet, several websites are devoted to the game. At the Bargaineering personal finance blog, Jim Wang has a very detailed guide on how to increase your chances of winning this year's edition. There's also at least one Facebook (FB) page where people can swap Monopoly game pieces.
Wang reported that this year's promotion started two months earlier that it has in recent years. "I don't know why they started the game so early," he wrote, "but it likely messed up preparations for so many Monopoly fans."
Creating a consumer passion for a product is something most marketers dream about. And years of successful promotional efforts have paid off big-time for McDonald's as an army of customers daydream about hitting the jackpot while wolfing down food at the Golden Arches.
"For the next few weeks, I'll function under a foggy haze that blinds me to the digestive guidelines for Big Mac consumption," reporter Sonya Sorich writes at the Columbus, Ga., Ledger-Enquirer. "I will lose sleep while pondering what portion of my $1 million should go toward my dog. All for a few good game pieces."
DATA PROVIDERS
Copyright © 2014 Microsoft. All rights reserved.
Fundamental company data and historical chart data provided by Morningstar Inc. Real-time index quotes and delayed quotes supplied by Morningstar Inc. Quotes delayed by up to 15 minutes, except where indicated otherwise. Fund summary, fund performance and dividend data provided by Morningstar Inc. Analyst recommendations provided by Zacks Investment Research. StockScouter data provided by Verus Analytics. IPO data provided by Hoover's Inc. Index membership data provided by Morningstar Inc.
MARKET UPDATE
[BRIEFING.COM] S&P futures vs fair value: -5.50. Nasdaq futures vs fair value: -13.00. Nasdaq at... NYSE Adv/Dec 0/0... Nasdaq Adv/Dec 0/0.
More Market News