NJ officals caught lying to get free school lunches
Dozens of school district employees, including elected board members, omitted large chunks of their incomes so that their children could qualify.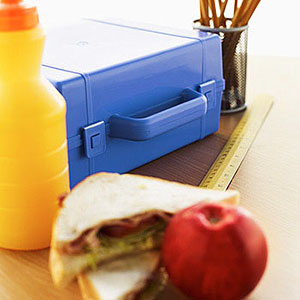 Every time residents of New Jersey think their public officials couldn't possibly be as greedy and corrupt as many suspect, along comes a story such as this: Dozens of school district employees, including six elected board members, lied about their incomes to get free lunches for their kids.
An investigation by
State Comptroller Matthew Boxer
found that the elected school board members from Newark, Pleasantville and Patterson, along with 40 school district employees, submitted false information on applications for the free lunch program. They all now may face criminal prosecutions.
In one particularly galling case, a board member in Pleasantville, which is near Atlantic City, omitted about $59,000 in household income from her application in each of the three years investigators reviewed. She didn't seem to think she had done anything wrong.
She told investigators that she excluded her own income on the application "because she
herself was not the person receiving the free student lunch," Boxer's office says in a press release.
It gets better.
The board member, who unfortunately is not named, went on to say that her income is none of the school district's "damn business." The state comptroller's office contacted the state's tax division because she apparently didn't think she needed to file her taxes either. The IRS will no doubt want to chat with her as well. 
Investigators went after many other public officials who weren't employed by school districts as well. One, a supervisor for an unnamed state agency, said she "forgot" to report $97,500 in earnings from her husband earned as part of her household income. 
And sometimes, even the school districts are to blame. The Patterson School District allowed the children of a school nurse into the program even after she submitted pay stubs proving she didn't qualify. She told state officials that she thought the district "was extending her a courtesy because she is an employee there."
Speaking to reporters, Gov. Chris Christie, who is up for reelection this year, called the practice "absurd and obscene."
What's even sadder is that the lax oversight uncovered in New Jersey is probably not unique.
The program is structured by the federal government so "that the vast majority of free lunch applications are never reviewed for accuracy," according to the comptroller's office.
That's truly frightening.
--Jonathan Berr lives in New Jersey, where men are men and taxes are outrageous. Follow him on Twitter @jdberr.
DATA PROVIDERS
Copyright © 2014 Microsoft. All rights reserved.
Fundamental company data and historical chart data provided by Morningstar Inc. Real-time index quotes and delayed quotes supplied by Morningstar Inc. Quotes delayed by up to 15 minutes, except where indicated otherwise. Fund summary, fund performance and dividend data provided by Morningstar Inc. Analyst recommendations provided by Zacks Investment Research. StockScouter data provided by Verus Analytics. IPO data provided by Hoover's Inc. Index membership data provided by Morningstar Inc.
MARKET UPDATE
[BRIEFING.COM] The S&P 500 (-0.5%) remains pressured as every uptick has been met with selling activity. This morning, the health care sector (-0.6%) was an early source of weakness in reaction to concerns about the impact of new rules on tax inversion deals.

Over the past 30 minutes, Bloomberg reported that Pfizer (PFE 30.01, -0.17) has approached Actavis (ACT 242.88, +7.02) about a potential acquisition. Actavis, which traded with a slim loss ahead of the reports, has ... More
More Market News